CORONAVIRUS
/
No Medigen COVID vaccine available in Taiwan as last batch expires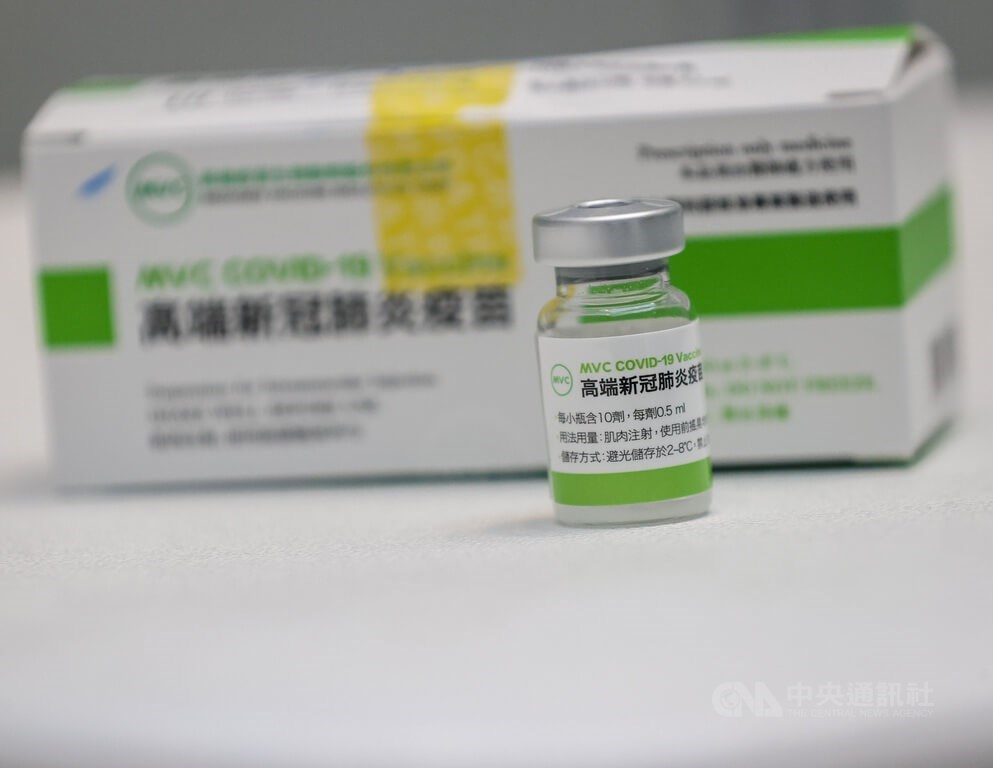 Taipei, Nov. 16 (CNA) There will be no locally-developed Medigen COVID-19 vaccine available in Taiwan after the final batch of the 5 million doses purchased by the government expired on Wednesday, according to the Central Epidemic Command Center (CECC).
At a press conference Wednesday, CECC head Victor Wang (王必勝) said the local vaccine had been an important element in Taiwan's overall COVID-19 response, and was proven to be both safe and effective.
Of the 5 million doses of the vaccine purchased by the government, 68 percent were used, while the remainder, around 1.6 million doses, has expired and will be sent for disposal, he said.
"The task performed by Medigen has been completed," Wang said earlier in the month.
With the expired doses to be destroyed, the Medigen COVID-19 vaccine will no longer be available because production was based on orders from the government, which was 5 million doses.
The protein subunit vaccine developed by Taiwan's Medigen Vaccine Biologics Corp. in the early part of the pandemic was granted Emergency Use Authorization (EUA) by the Taiwan Food and Drug Administration on July 19, 2021.
At the time, only 20 percent of Taiwan's population had received a first shot of a COVID-19 vaccine, as demand far outstripped supply in the wake of the country's first large-scale outbreak earlier that summer.
The EUA nevertheless became mired in controversy, as it was granted when the vaccine had not yet undergone or passed a Phase III clinical trial.
Instead, the results of the vaccine's Phase II trial were analyzed via immunobridging, an approach that uses immune responses measured in clinical trial participants to infer the vaccine's overall level of protection.
Despite this, the vaccine's rollout on Aug. 23, 2021 was touted as a triumph for Taiwan's biotech sector, and government officials including President Tsai Ing-wen (蔡英文) received the shot in public to show their support for it.
However, as other international vaccine brands became available in Taiwan, demand for Medigen began to wane, in part because it was recognized by only a handful of countries with vaccine requirements for arriving travelers.
As of Nov. 15, Taiwan had administered more than 25 million doses of Moderna brand vaccines, over 18 million doses of Pfizer-BioNTech, and 15 million doses of AstraZeneca, compared to just over 3 million doses of Medigen, CECC statistics show.
Related News
Nov. 16: Taiwan reports 22,692 new COVID-19 cases, 69 deaths
Nov. 15: Taiwan adds 200,000 doses to government-funded flu vaccine program
Nov. 9: Local governments to get updated Moderna COVID-19 vaccine from Nov. 18
Nov. 4: Taiwan health experts deem locally-produced Medigen COVID-19 vaccine effective
Nov. 1: Medigen COVID-19 vaccine sold at NT$840 per dose to CDC
Oct. 24: Japan-bound Medigen recipients can get free PCR testing to end-2022
Oct. 19: 1 to 3 imported vaccine shots available for Medigen vaccine recipients
Latest COVID-19 rules
● Taiwan cuts COVID isolation to 5 days, lifts workplace vaccine mandates (Nov. 14)
● Taiwan to further ease border rules for China, Hong Kong, Macau residents
● People with fever will be advised against taking high speed trains
● Taiwan's new COVID-19 regulations taking effect Nov. 7
● Taiwan lifts ban on international cruises
● Taiwan's updated COVID-19 protocols for arriving travelers from Oct. 13  
View All