Cool weather forecast from Wednesday as seasonal winds strengthen: CWB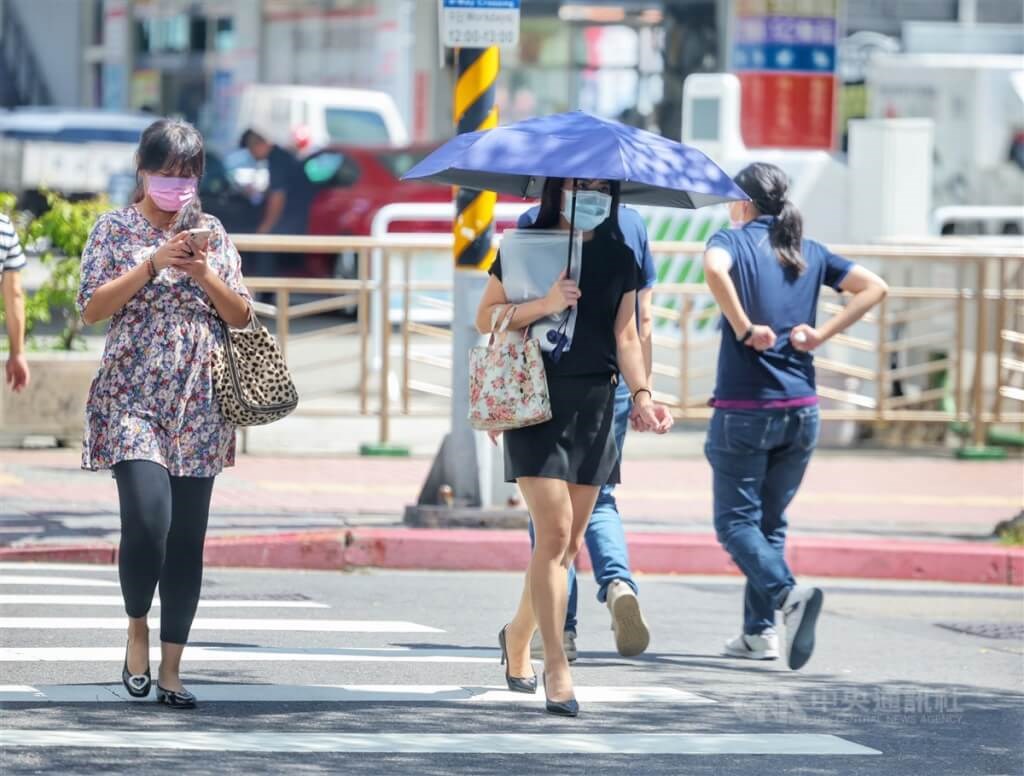 Taipei, Oct. 4 (CNA) A lingering fall heat wave, known locally as an "autumn tiger," will likely end Wednesday as seasonal winds from the northeast strengthen, the Central Weather Bureau (CWB) said Tuesday.
Cooler weather is expected islandwide Wednesday, with northern Taiwan seeing daytime highs dropping by up to 10 degrees Celsius to around 26 degrees, the CWB said.
Showers are also forecast in mountainous regions, as well as the northern, northeastern and eastern parts of the island, with cloudy or sunny skies expected elsewhere, the bureau said.
There could be increasing gusts and waves in coastal areas, and occasional heavy rain along the northern coast and in the Greater Taipei area, the bureau said.
That weather pattern could last into the weekend, when even cooler and moister conditions could set in as seasonal winds strengthen again, according to forecasters.
On Tuesday, high temperatures were still expected across Taiwan, and heat alerts were issued for Taipei and New Taipei in northern Taiwan and Chiayi City in southern Taiwan, the CWB said.