CORONAVIRUS
/
Taiwan to expand new Moderna vaccine eligibility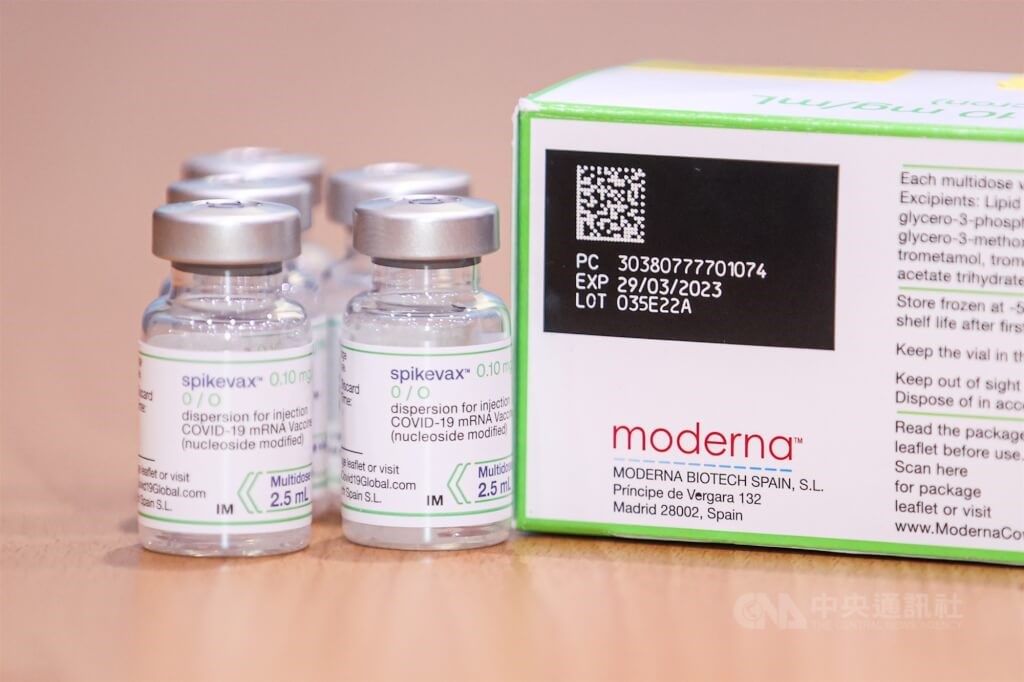 Taipei, Sept. 28 (CNA) People aged 50 to 64 will be eligible to receive Moderna's second-generation Spikevax COVID-19 vaccine dose as a booster shot starting Oct. 3, the Central Epidemic Command Center (CECC) said Wednesday.
Also eligible will be medical personnel, airline or ship crew members, care facility employees, workers at airports and other ports of entry, and people whose job requires them to be in contact with individuals in quarantine.
In addition, those aged 18 or older who have to travel abroad for business, public matters, or diplomatic reasons can get the vaccine, but will have to present an air ticket and either an invitation letter or a travel approval from the company or government authority.
The updated vaccine -- to be used only as a booster shot -- is currently available to people aged 65 and over, residents of long-term care facilities, and immunocompromised adults who received their previous vaccine dose at least three months ago.
According to the CECC, 51,100 people in Taiwan have received the updated Moderna jabs since they became available on Sept. 24.
Meanwhile, the CECC said teenagers aged 12-17 can get a Novavax COVID-19 vaccine from a shipment recently received in Taiwan as a first, second, or booster shot starting Sept. 30.
The CECC recommended that people who choose Novavax as their first shot also take it as their second shot at least one month apart, while the vaccine can go with any other brand as a booster shot, with the previous dose received at least three months earlier.
CECC data showed that 93.6 percent of Taiwan's population have received at least one dose, 87.6 percent have gotten at least two doses, and 73.2 percent have received a booster.
According to the CECC, 10.7 percent have received a second booster, though among people aged 65 or older that percentage was 37.7 percent.
Related News
Sept. 26: Taiwan's weekly COVID-19 infections down 3%, mostly BA.5
Sept. 24: Taipei starts rollout of second-generation Moderna vaccine
Sept. 23: Taiwan's mask mandate to be lifted gradually: CECC
Sept. 22: Taiwan receives second batch of Novavax vaccine
Sept. 20: CECC cautions of dual threat from COVID-19, flu this winter
Aug. 28: Taiwan begins rollout of Pfizer-BNT vaccines for young children
View All