Dozens of temblors follow Saturday's Taitung earthquake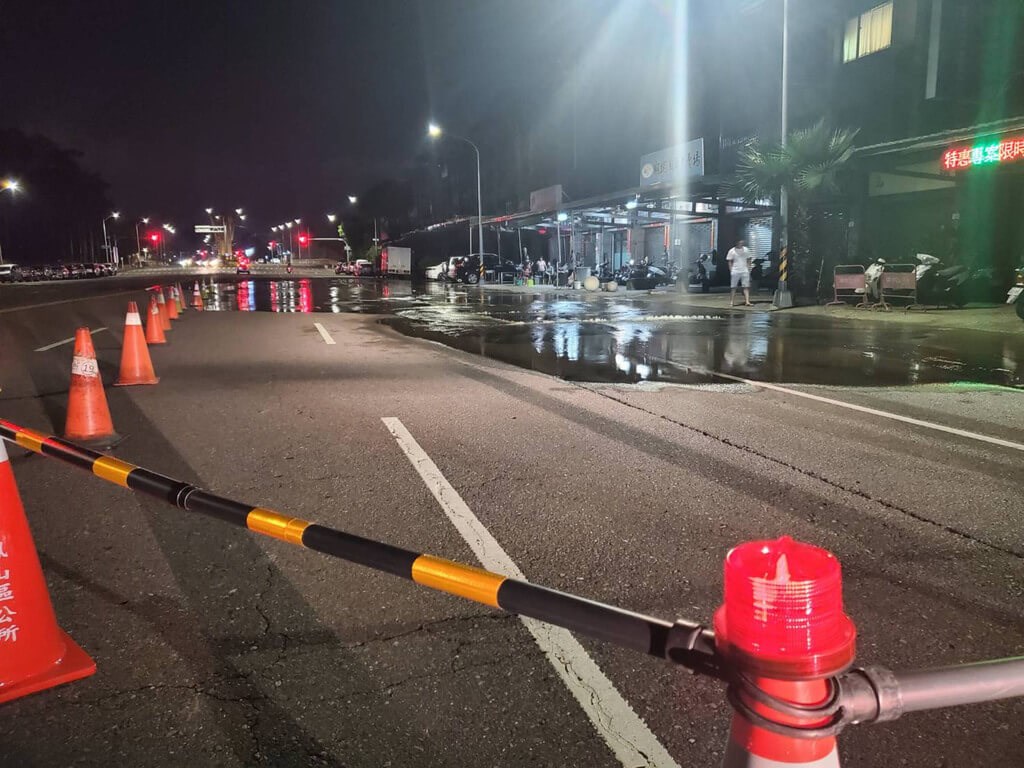 Taipei, Sept. 18 (CNA) The Central Weather Bureau (CWB) has recorded 72 magnitude 2.2 to 5.9 temblors ranging between 1 and 5 on Taiwan's 7-tier intensity scale as of 2:30 p.m. Sunday, after a magnitude 6.4 earthquake that rocked Taitung County at Saturday night.
The earthquake's epicenter was near a seismic zone in Taitung's Guanshan township at a shallow focal depth of 7.3 kilometers, according to the bureau's Seismology Center.
The earthquake reached 6 in Taitung's Chishang Township on Taiwan's 7-tier intensity scale -- which gauges the actual effect of a quake -- and 5 in Hualien County's Fuli Township, Taitung City and Kaohsiung's Nanzih District.
According to observation data from the Seismological Center, since 1973, no earthquakes exceeding 6 in magnitude had occurred within a 10- to 15-km radius of Guanshan prior to the one on Saturday, with only seven over magnitude 5.
Saturday's quake was the seventh this year to exceed magnitude 6, according to the CWB.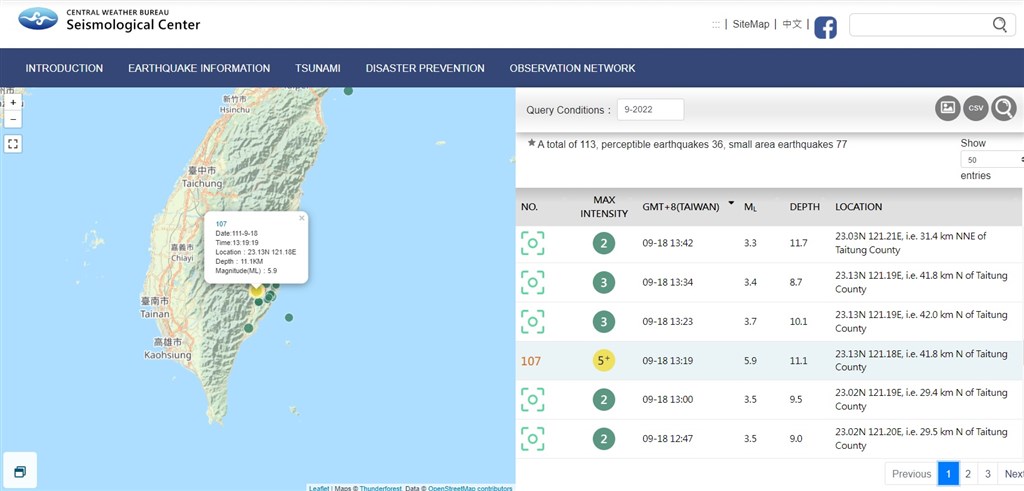 Given the recent frequency of earthquakes in Taiwan, the country may have entered a period of extensive seismic activity, according to Chen Da-yi Chen (陳達毅), a division head at the Seismological Center.
Chen said that based on the spatial, time, and magnitude distribution of the aftershocks, Taiwan might see more aftershocks exceeding magnitude 5 in the next two days.
He added that aftershocks over magnitude 4 were also possible in the next five days.
Saturday's earthquake caused an uninhabited single-story house in Hualien County to partially collapse while 800 out of 2,200 urns interned at a Taitung collumbariun were knocked from their shelves and smashed.
The quake also damaged several highway sections, interrupted road and rail services, mainly in Hualien and Taitung.
However, there were no reports of casualties.
Update
Sept. 19: Taiwan's injury toll rises to 164 from weekend earthquakes
Sept. 19: Over 70 aftershocks follow 6.8-magnitude earthquake in eastern Taiwan
Related News
Sept. 18: Series of earthquakes in Taiwan leave 1 dead, 79 injured
Sept. 18: Sunday's magnitude 6.8 earthquake 'main shock': CWB
Sept. 18: Earthquake brings down bridge, derails train in eastern Taiwan
Sept. 18: Dozens of temblors follow Saturday's Taitung earthquake
Sept. 17: Strong quake causes partial building collapse, interrupts rail transport