CORONAVIRUS
/
Taiwan's ACIP head thinks it's time to end quarantine for arriving travelers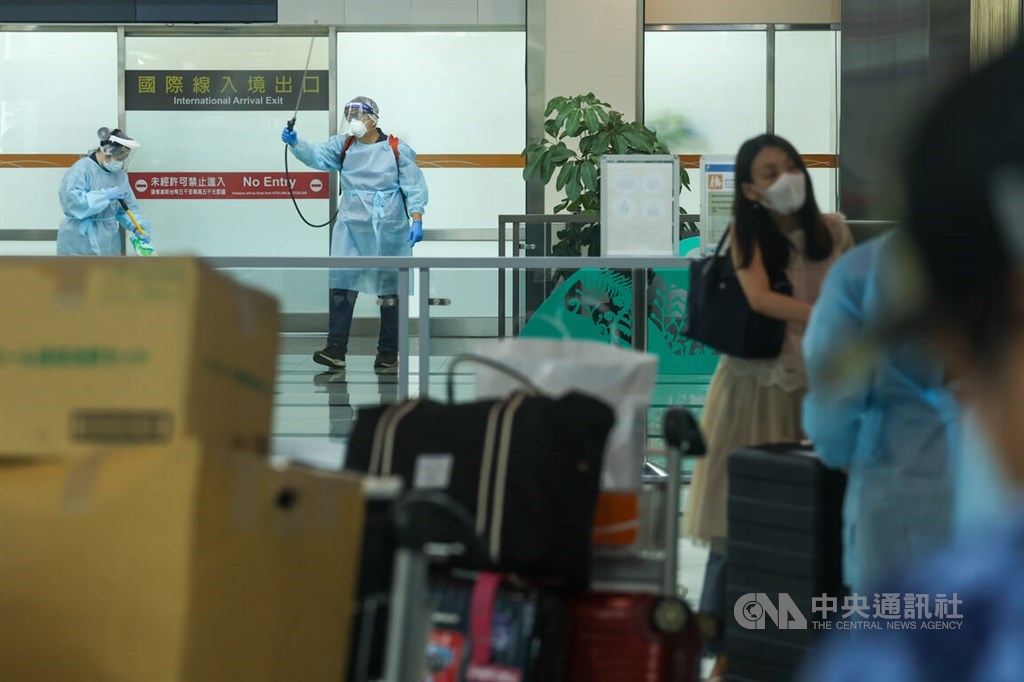 Taipei, Sept. 8 (CNA) Lee Ping-ing (李秉穎), head of Taiwan's Advisory Committee on Immunization Practices (ACIP), said Thursday that in his view, the country's quarantine policy for arriving travelers should be scrapped, as the vast majority of COVID-19 cases are now domestic.
In addition, the main COVID-19 variant circulating internationally right now - the BA.5 -- is already widespread in Taiwan, which means "there is no need to be so strict," Lee said, when asked about his views on the issue, during a radio interview.
Lee acknowledged, however, that government leaders "might have their concerns and want to observe (the situation) for a little while longer," in part because of the recent uptick in COVID-19 cases in Taiwan, which topped 40,000 on Wednesday for the first time since late June.
"But if you look closely at the data, the numbers of severe cases and deaths are not rising, which shows that the virus is gradually becoming endemic and producing milder symptoms," he said.
Under Taiwan's "3+4" quarantine policy that has been in place since June 15, arriving travelers are required to quarantine for three days, either at home or at a quarantine hotel, then observe four days of "self-initiated epidemic prevention."
● Taiwan's current COVID-19 "3+4" quarantine policy
On the issue of vaccines, Lee said he thinks that people who are eligible for the second-generation Moderna shots should take them when the vaccine is rolled in Taiwan in late September, rather than wait for a product that specifically targets the BA.5 variant of the virus.
Given that new variants are cropping up every three to six months, there could be an entirely new strain circulating before a BA.5-specific vaccine becomes widely available, he said.
On the question of why only 9.7 percent of Taiwan's population had received a second COVID-19 vaccine booster, meaning a fourth shot, Lee said he thinks people are increasingly seeing the virus as similar to the common cold.
Lee said he had long anticipated that COVID-19 would become endemic, creating a situation where "regardless of new variants and breakthrough infections, the numbers of severe cases and death will remain stable." 
● Taiwan eyeing late September for rollout of updated COVID vaccines as boosters
In such a situation, he said, it may well be possible to take two doses of a second-generation vaccine and then rely on the body's T cell response to do the rest.
"As soon as this no longer poses a threat to life, there won't be any need to take COVID-19 vaccines all day and night," he said.
Source: BaoDao Radio, in Mandarin
New COVID-19 rules
Sept. 8: Taiwan introduces extra entry slots for overseas students
Sept. 8: Taiwan to ease COVID-19 in-person class suspension rules
Sept. 5: Taiwan to resume visa-free entry for multiple countries from Sept. 12
Sept. 1: Taiwan's new COVID-19 policies taking effect Sept. 1
Sept. 1: Taiwan's new COVID-19 screening rules for hospital admission
Related News
Sept. 2: Taiwan grants EUA for 2nd-generation Moderna COVID-19 vaccine
Aug. 28: Taiwan begins rollout of Pfizer-BNT vaccines for young children
Aug. 24: Omicron subvariant-induced outbreak forecast to peak earlier: CECC
Aug. 21: Taiwan rolls out Moderna second shots for young children
Taiwan's eased border controls in 2022
● Taiwan to ease rules for last four days of arrival COVID-19 protocol in September
● Taiwan raises weekly arrivals cap (Aug. 22)
● Taiwan lifts pre-flight PCR test requirement for all arriving travelers on Aug. 15
● Taiwan to reopen borders to some foreign students on Aug. 1: MOE
● Taiwan allows entry of 6 groups of foreign nationals on July 25
● Taiwan raises weekly arrivals cap, loosens pre-entry PCR requirement on July 7
● Taiwan introduces '3+4' quarantine policy for arriving travelers on June 15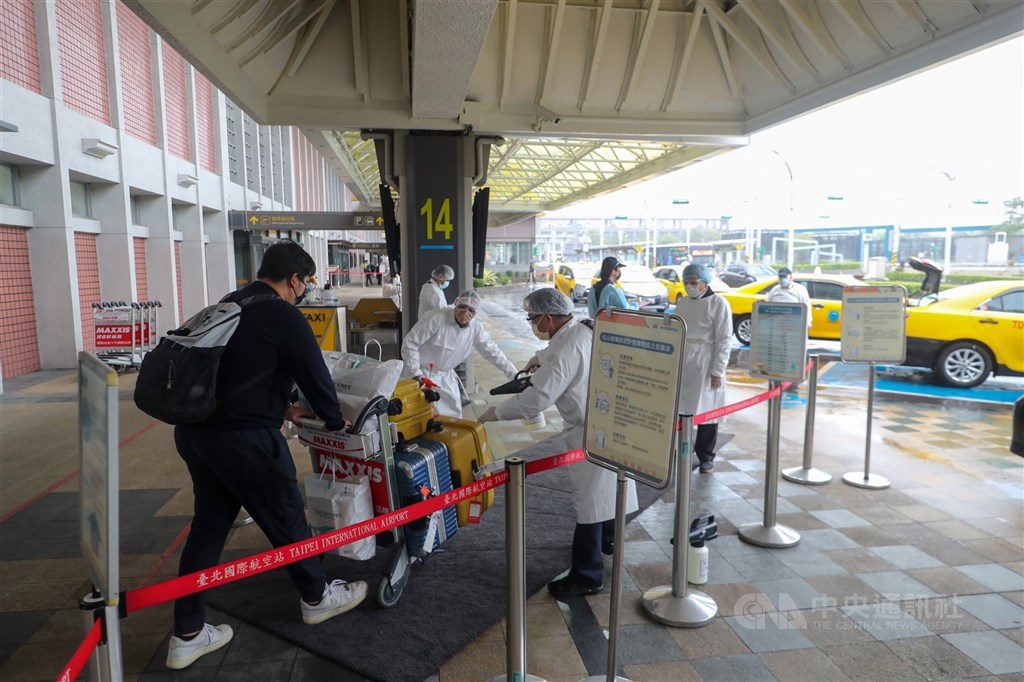 ● Taiwan further relaxes border restrictions on family visits on April 12
● Taiwan still plans to open up gradually, despite case spike: Premier (April 1)
● Taiwan shortens quarantine, grant entry to business travelers from March 7
● Taiwan to expand entry permission to professionals from March 7
● Taiwan reopens for foreign national fertility treatment from March 1
● Taiwan opens to non-scholarship language students
● Taiwan begins March with economy-minded eased COVID-19 protocol
● Ban on migrant workers from Philippines, Vietnam lifted on Feb. 15
View All