CORONAVIRUS
/
Taiwan reports 34,358 new COVID-19 cases, 35 deaths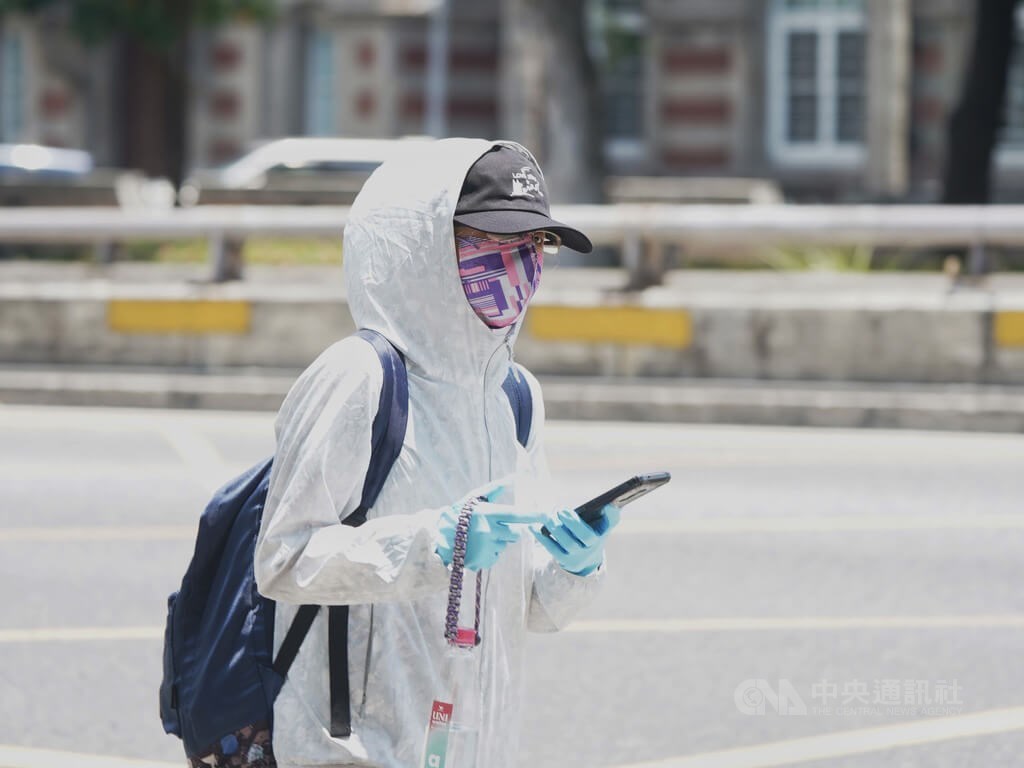 Taipei, Sept. 4 (CNA) Taiwan on Sunday reported 34,358 new cases of COVID-19 and 35 deaths from the disease, according to the Central Epidemic Command Center (CECC).
The deceased ranged in age from their 50s to their 90s. All but three suffered from chronic illnesses or other severe diseases, and 14 were unvaccinated against COVID-19, the CECC said.
Also on Sunday, the CECC reported 30 cases newly classified as severe and 38 newly classified as moderate.
Of the 5,365,308 domestically transmitted cases recorded in Taiwan this year, 10,707 have been classified as severe infections and 13,680 as moderate, accounting for 0.20 percent and 0.26 percent of the total, respectively, according to CECC data as of Sept. 3.
Regional breakdown
Regionally, New Taipei reported the highest number of new cases Sunday, with 7,636, followed by Taipei with 4,219 and Taichung with 3,973.
Taoyuan had 3,918 new cases, Kaohsiung 2,555, Tainan 2,040, Changhua 1,403, Hsinchu County 1,034, Hsinchu City 1,024, Pingtung 829, and Miaoli 818.
Keelung had 750 cases, Yilan 727, Hualien 647, Yunlin 630, Nantou 529, Chiayi County 474, Chiayi City 324, Taitung 278, Penghu 163, Kinmen 135 and the Matsu Islands 20, the CECC said.
To date, Taiwan recorded 5,442,981 COVID-19 cases since the pandemic began in early 2020, including 5,414,022 domestic cases.
With the 35 deaths reported Sunday, the number of COVID-19 fatalities in the country rose to 10,063.
Latest COVID-19 rules
Sept. 29: Taiwan's new COVID-19 protocols for arriving passengers
Sept. 8: Taiwan to ease COVID-19 in-person class suspension rules
Sept. 5: Taiwan to resume visa-free entry for multiple countries from Sept. 12
Sept. 1: Taiwan's new COVID-19 policies taking effect Sept. 1
Sept. 1: Taiwan's new COVID-19 screening rules for hospital admission
Related News
Sept. 2: Taiwan grants EUA for 2nd-generation Moderna COVID-19 vaccine
Aug. 28: Taiwan begins rollout of Pfizer-BNT vaccines for young children
Aug. 26: Border controls likely to be further relaxed in October: CECC
Aug. 24: Omicron subvariant-induced outbreak forecast to peak earlier: CECC
Aug. 21: Taiwan rolls out Moderna second shots for young children
July 26: Revision of border rules depends on vaccination rate among kids: CECC
Recent cases
Sept. 3: Taiwan surpasses 10,000 COVID-19 deaths
Sept. 2: Taiwan reports more than 30,000 new COVID-19 cases for fourth day
Sept. 1: Taiwan reports new 34,118 COVID-19 cases, 36 deaths
Aug. 31: Taiwan reports new 34,623 COVID-19 cases, 21 deaths
Aug. 30: Taiwan reports 31,488 new COVID-19 cases, 27 deaths
View All