Q&A
/
Taiwan's new COVID-19 policies taking effect Sept. 1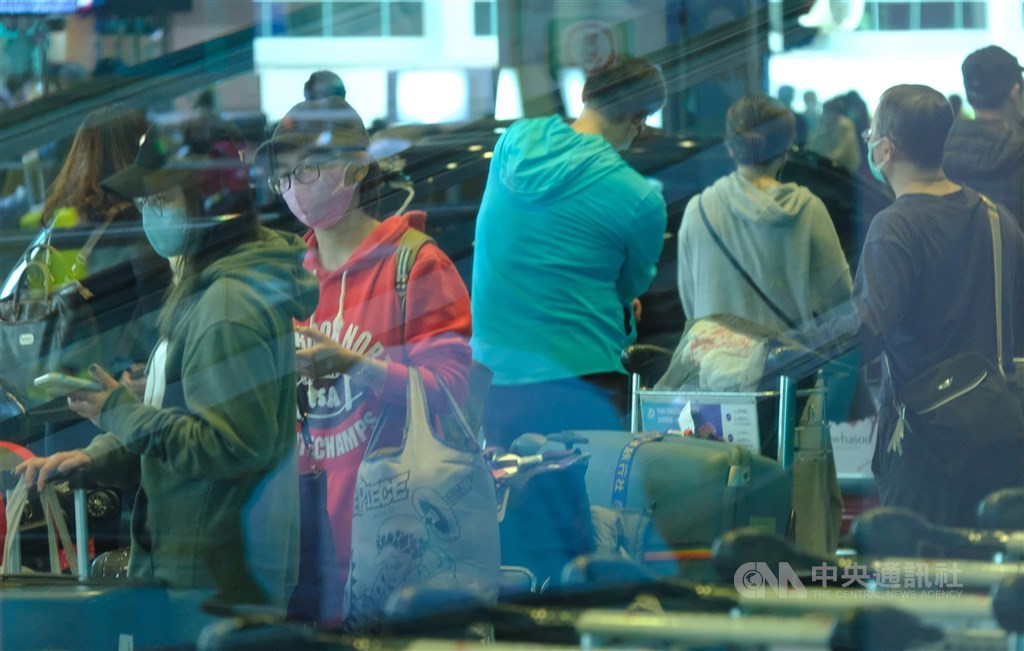 Taipei, Sept. 1 (CNA) With effect from Sept. 1, Taiwan has adjusted a number of its COVID-19 policies, ranging from arrival and quarantine procedures for travelers to screening measures for hospital admissions and rapid test distribution.
Here's what you need to know:
1. Arriving travelers can drive themselves home
Travelers will again be allowed to park their cars in designated airport lots before they depart on overseas trips and drive themselves to their quarantine locations upon their return.
After arriving in the country, people planning to drive should follow airport signs to a designated parking lot (list below), and, after paying their parking fees, proceed directly to their place of quarantine.
• Taoyuan International Airport: Terminal 1 parking lot No. 2, Terminal 2 parking lot No. 4
• Taipei Songshan Airport: Outdoor parking lots No. 1 and 2
• Kaohsiung International Airport: International terminal lot (zones C and D)
• Taichung International Airport: B1 parking lot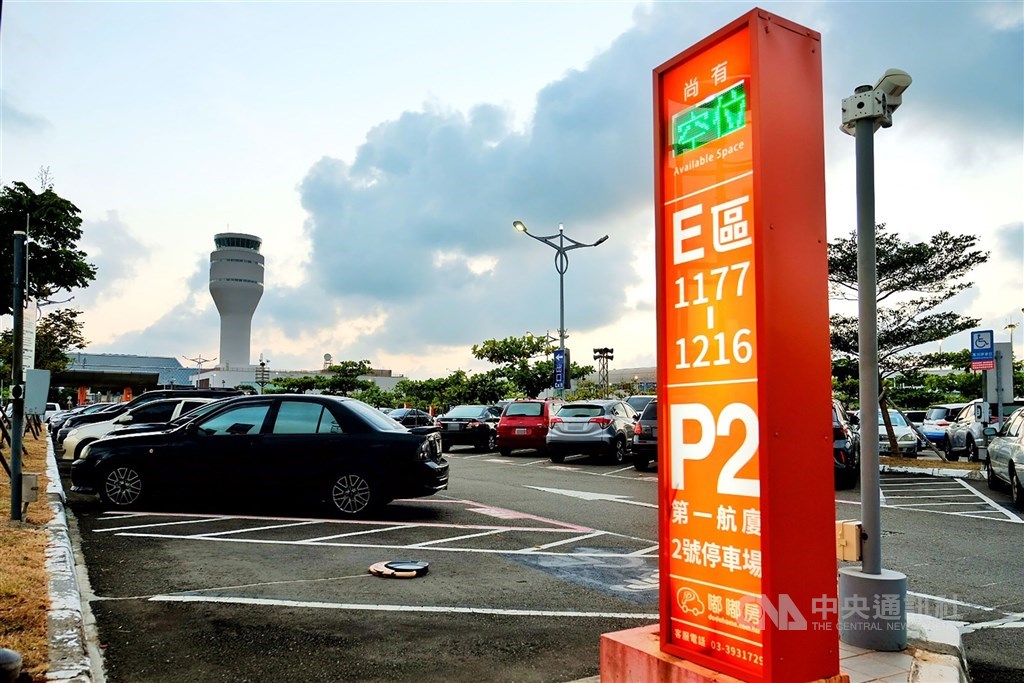 2. Easier rules for last four days of 3+4 protocol
After entering Taiwan, travelers must quarantine for three days either in a quarantine hotel or at a private home on a one-person-to-a-residence basis.
From Thursday, however, travelers will be able to spend the follow-up four-day protocol -- known as "self-initiated epidemic prevention" -- on a one-person-to-a-room basis, and will not need permission to change locations.
As a result, people who are not eligible to quarantine at home because they live with other people will be able to return home for the four-day protocol, as long as they have one room and one bathroom reserved for their use only.
However, booking a room at a non-quarantine hotel during the four-day period will remain prohibited.
3. Eased COVID-19 screening rules for hospital admissions, visits
Also starting Thursday, patients being admitted to hospitals in Taiwan, as well as their visitors, can complete their mandatory COVID-19 screening using at-home rapid tests, in addition to the existing options of PCR or rapid antigen tests administered at a hospital.
In emergency situations, patients will be given a free PCR test or rapid antigen test before being admitted to a hospital room.
In non-emergency situations, patients should take a free at-home rapid test on the day of their admission, or a free PCR or antigen test administered at the hospital within two days before being admitted.
Under current guidelines, admitted patients are generally allowed only one designated visitor, who should also use an at-home rapid test on the day they plan to enter the hospital.
(More details: Taiwan's new COVID-19 screening rules for hospital admissions, visits)
4. Fifth round of rapid test rationing plan begins
The fifth round of the government's COVID-19 rapid test kit rationing scheme begins Sept. 1, with every holder of a National Health Insurance (NHI) card or Alien Resident Certificate (ARC) entitled to purchase up to two packs of five tests each.
As in previous rounds, the five-test packs are available for NT$500 (US$16) at one of more than 4,000 NHI-contracted pharmacies or public health centers.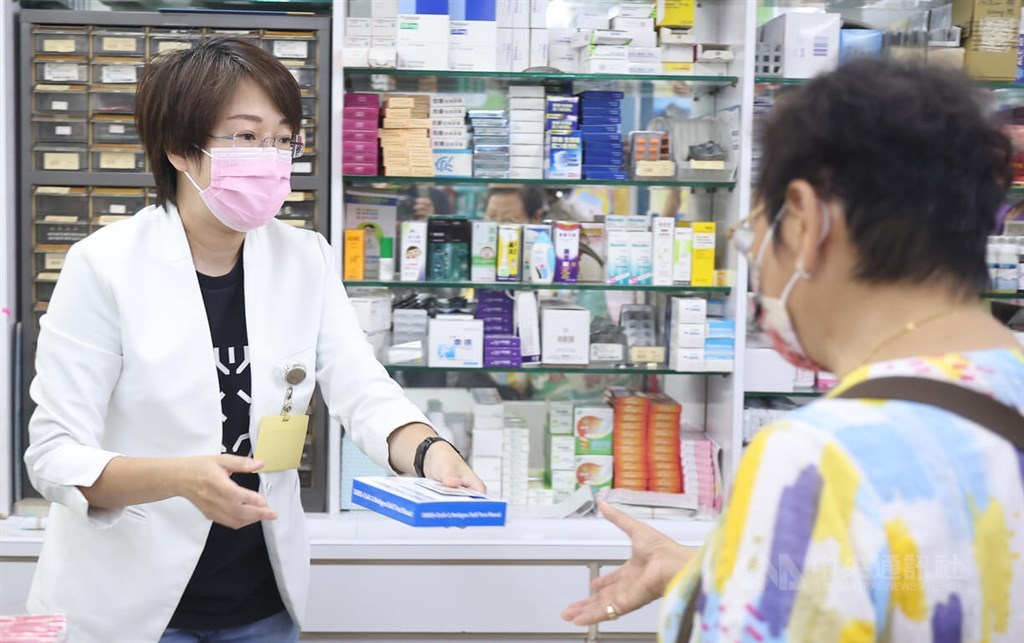 5. Seniors to get free rapid tests
Starting this month, people aged 65 and above will be able to claim five free COVID-19 rapid tests by presenting their NHI card at an NHI-contracted pharmacy.
According to the Cabinet, the new policy is aimed at protecting seniors amid an expected surge in cases of the Omicron subvariant BA.5 in Taiwan in September and October.
Enditem/ASG
Update
Sept. 29: Taiwan's new COVID-19 protocols for arriving passengers taking effect Sept. 29
Sept. 8: Taiwan introduces extra entry slots for overseas students
Related News
Sept. 1: Taiwan reports new 34,118 COVID-19 cases, 36 deaths
Aug. 26: Border controls likely to be further relaxed in October: CECC
Aug. 24: Omicron subvariant-induced outbreak forecast to peak earlier: CECC
Aug. 21: Taiwan rolls out Moderna second shots for young children
Aug. 19: Taiwan gets 1st delivery of Pfizer-BNT vaccines for young children
Aug. 19: Border opening dependent on BA.5 COVID cases: CECC
July 26: Revision of border rules depends on vaccination rate among kids: CECC
Taiwan's eased border controls in 2022
● Taiwan to ease rules for last four days of arrival COVID-19 protocol in September
● Taiwan raises weekly arrivals cap (Aug. 22)
● Taiwan lifts pre-flight PCR test requirement for all arriving travelers on Aug. 15
● Taiwan to reopen borders to some foreign students on Aug. 1: MOE
● Taiwan allows entry of 6 groups of foreign nationals on July 25
● Taiwan raises weekly arrivals cap, loosens pre-entry PCR requirement on July 7
● Taiwan introduces '3+4' quarantine policy for arriving travelers on June 15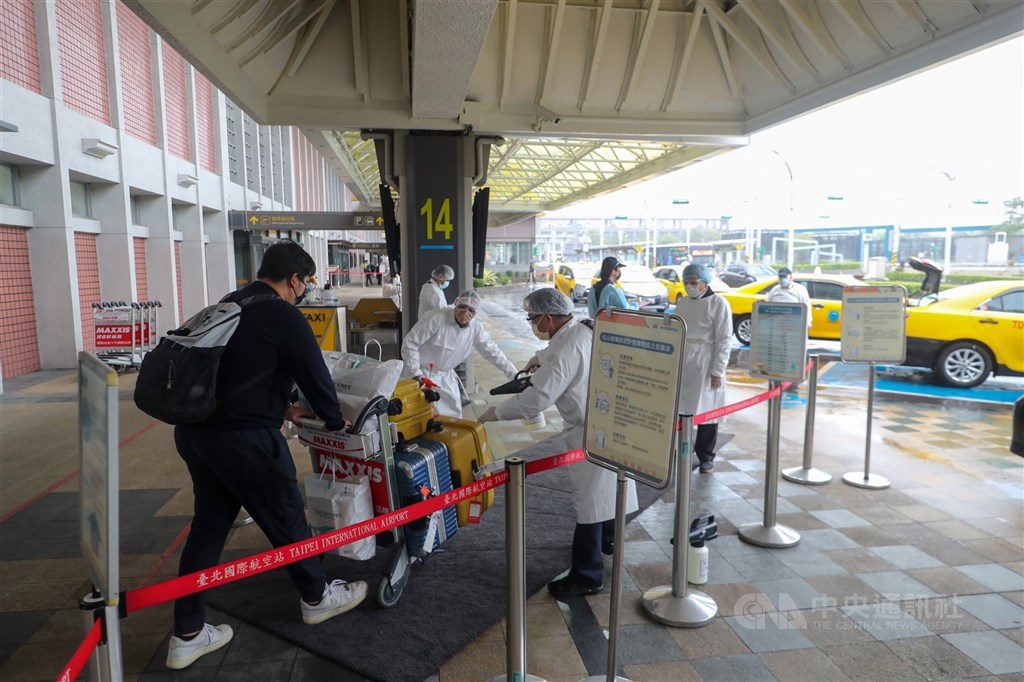 ● Taiwan further relaxes border restrictions on family visits on April 12
● Taiwan still plans to open up gradually, despite case spike: Premier (April 1)
● Taiwan shortens quarantine, grant entry to business travelers from March 7
● Taiwan to expand entry permission to professionals from March 7
● Taiwan reopens for foreign national fertility treatment from March 1
● Taiwan opens to non-scholarship language students
● Taiwan begins March with economy-minded eased COVID-19 protocol
● Ban on migrant workers from Philippines, Vietnam lifted on Feb. 15
View All