Water pressure to be lowered in Keelung, Xizhi from Sept. 3 amid dry spell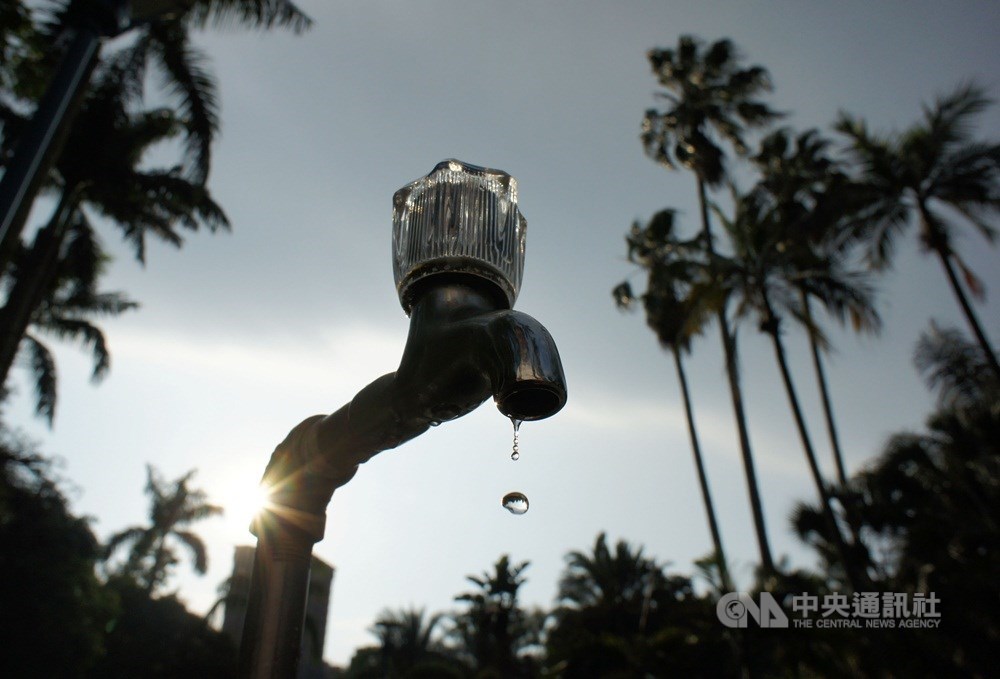 Taipei, Aug. 27 (CNA) Water pressure in Keelung and New Taipei's Xizhi District will be lowered from 11 p.m. to 5 a.m. starting Sept. 3 amid concerns over a water shortage, the Ministry of Economic Affairs (MOEA) announced Saturday.
The Xinshan Reservoir serving the two localities is currently less than 38 percent full, and the Taiwan Water Corporation warned that further limits on water use may be implemented if levels continue to fall.
Meanwhile, the MOEA has also raised the water supply alert level for the rest of New Taipei, as well as Taoyuan and Tainan, to "green," and called on local residents to take steps to conserve water.
MOEA chief Wang Mei-hua (王美花) met with the ministry's Water Resources Agency (WRA) on Saturday to discuss possible measures to counter the effects of climate change on weather patterns and rainfall in Taiwan, the MOEA said in a statement.
According to the WRA, the average rainfall reported this July was only 40 percent of the month's average compared to past years, leading the agency to enact water conservation measures as early as June.
As Taiwan normally experiences bouts of heavy rain at this time of year, Wang has asked all reservoirs to provide reports on water levels three times a day, and to be aware of the changing weather as well as the possibility of both droughts and floods.