CORONAVIRUS
/
Omicron subvariant-induced outbreak forecast to peak earlier: CECC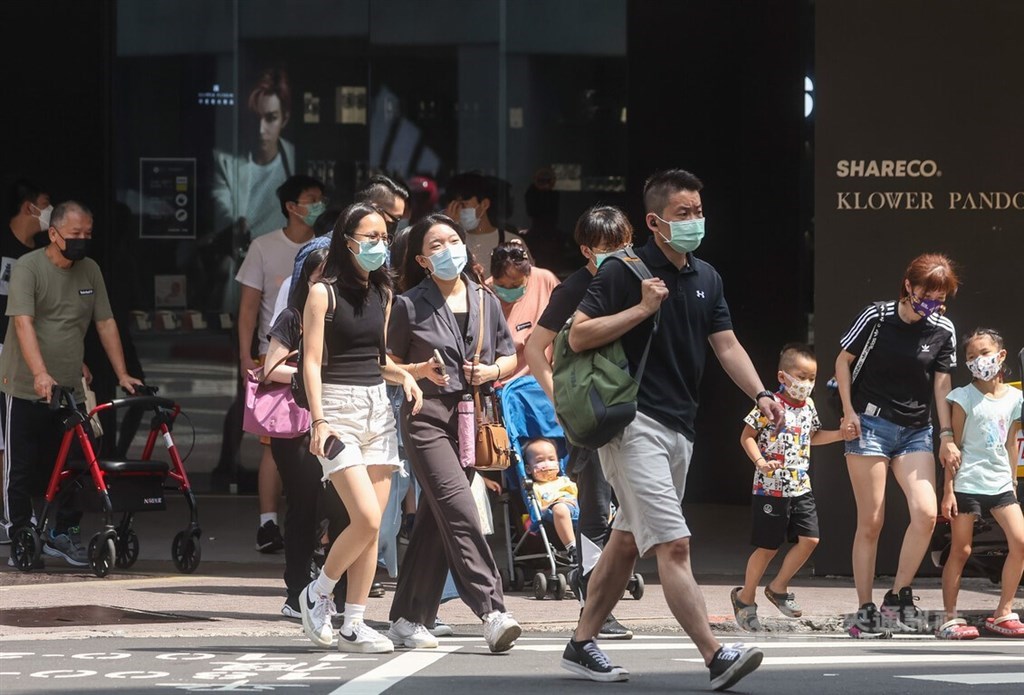 Taipei, Aug. 24 (CNA) The recent surge in new COVID-19 cases induced by the Omicron subvariant BA. 5 is expected to peak in mid or late September, around 10 days earlier than originally expected, the Central Epidemic Commander Center (CECC) said Wednesday.
Speaking at a news conference in Taipei, CECC head Victor Wang (王必勝) said Taiwan continued to see an upward trend in COVID-19 infections, with Wednesday's new daily cases (28,570) increasing by 15.1 percent compared with the previous week.
The significant increase in cases indicates that a peak is close, Wang said, adding that the number of new infections could start to break 30,000 per day from Aug. 30 or Aug. 31.
The CECC had previously predicted a peak in late September or early October, with daily numbers of confirmed cases potentially going as high as 60,000 if not brought under control.
Lo Yi-chun (羅一鈞), deputy head of the CECC's medical response division, said the upcoming COVID-19 surge might feature an increased proportion of superinfection cases.
People who have contracted COVID-19 could get the disease again due to higher immune evasion of the subvariant, he explained.
Still, those who have never had COVID-19 are around 80 percent more likely to be infected compared to those who have previously caught the disease, Lo said.
According to CECC data, the number of superinfection cases has reached 2,500, accounting for 0.05 percent of Taiwan's roughly 5 million cases.
Meanwhile, to cope with the anticipated surge in cases, the CECC on Wednesday extended existing disease control measures in nursing homes by another month.
Free rapid tests programs targeting care home operators will continue until Sept. 30, with caregivers eligible for one free test per week and residents two, according to the CECC.
View All