CORONAVIRUS
/
Taiwan raises weekly arrivals cap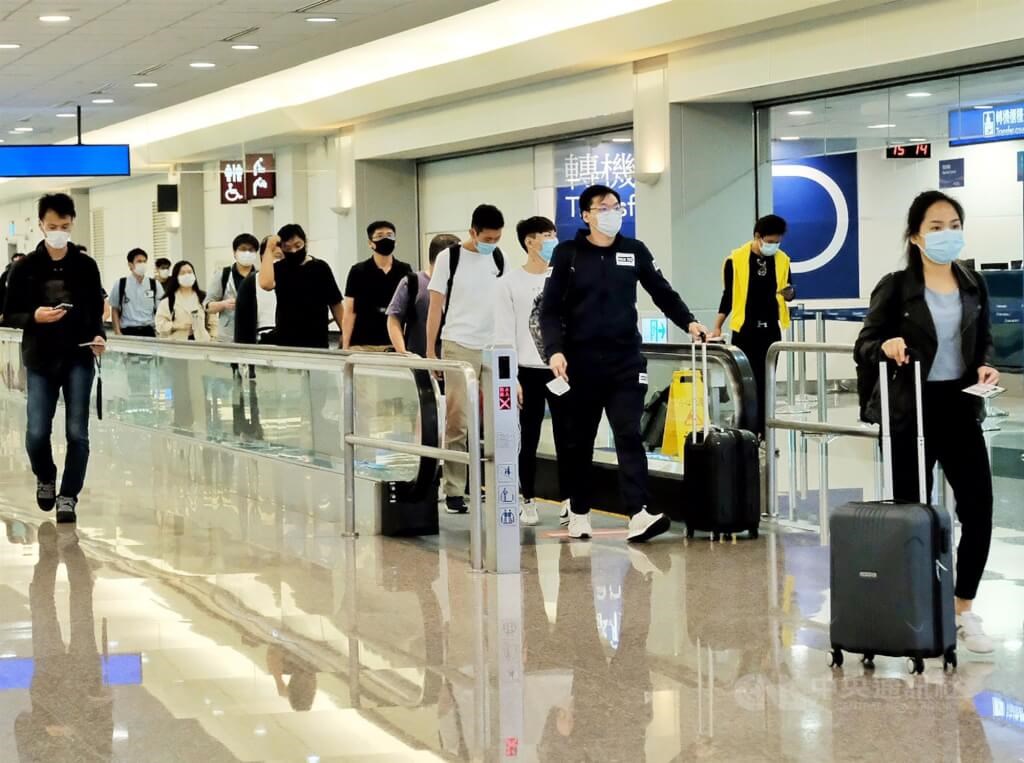 Taipei, Aug. 22 (CNA) Taiwan has raised the weekly cap of 40,000 arrivals from abroad to 50,000 with immediate effect because of falling COVID-19 case numbers abroad, the Central Epidemic Command Center (CECC) announced Monday.
The increase in the number of travelers allowed into Taiwan comes as Taiwanese nationals return home after summer vacations abroad, said CECC head Victor Wang (王必勝) at the CECC's regular press briefing Monday.
Wang said because COVID-19 outbreaks have begun to slow down in some neighboring countries and Taiwan has the medical capacity to handle more cases, the CECC decided to raise the weekly cap to 50,000.
All travelers entering Taiwan from abroad, however, will still be required to abide by the "3+4" quarantine rule, consisting of a strict quarantine for three days followed by close monitoring of their health and limiting their activities for the next four days, he said.
New wave of BA.5 cases in Taiwan
Meanwhile, Wang noted that the number of COVID-19 cases has begun to rise again in Taiwan after declining for 11 straight weeks previously.
The total number of COVID-19 cases in Taiwan rose to 152,773 last week, up 2.9 percent from 148,479 cases the week before, he said.
Wang said the next wave of cases will likely consist mostly of infections of the Omicron BA. 5 strain, and he urged people to prepare themselves for the new strain by observing the government's pandemic response protocols, such as receiving vaccines.
The CECC has predicted that children who have not been vaccinated will be the main demographic to be affected by the next wave of infections.
Wang said around 50 percent of Taiwan's children are protected, with about 20 percent having received inoculation jabs and 30 percent receiving natural immunity from having contracted the virus previously.
Update
Nov. 14: Taiwan to raise weekly arrival cap to 200,000 from next month: CECC
Sept. 29: Taiwan's new COVID-19 protocols for arriving passengers taking effect Sept. 29
Sept. 8: Taiwan introduces extra entry slots for overseas students
Sept. 1: Taiwan's new COVID-19 policies taking effect Sept. 1
Related News
Aug. 21: Taiwan rolls out Moderna second shots for young children
Aug. 19: Taiwan gets 1st delivery of Pfizer-BNT vaccines for young children
Aug. 19: Border opening dependent on BA.5 COVID cases: CECC
Aug. 15: Taiwan to ease rules for last four days of arrival COVID-19 protocol
Aug. 10: Taiwan to lift pre-flight PCR test requirement for all arriving travelers
July 26: Revision of border rules depends on vaccination rate among kids: CECC
July 7: Taiwan raises weekly arrivals cap, loosens pre-entry PCR requirement
June 15: Taiwan introduces '3+4' quarantine policy for arriving travelers
View All