Miaoli officials detained in foreign student exploitation case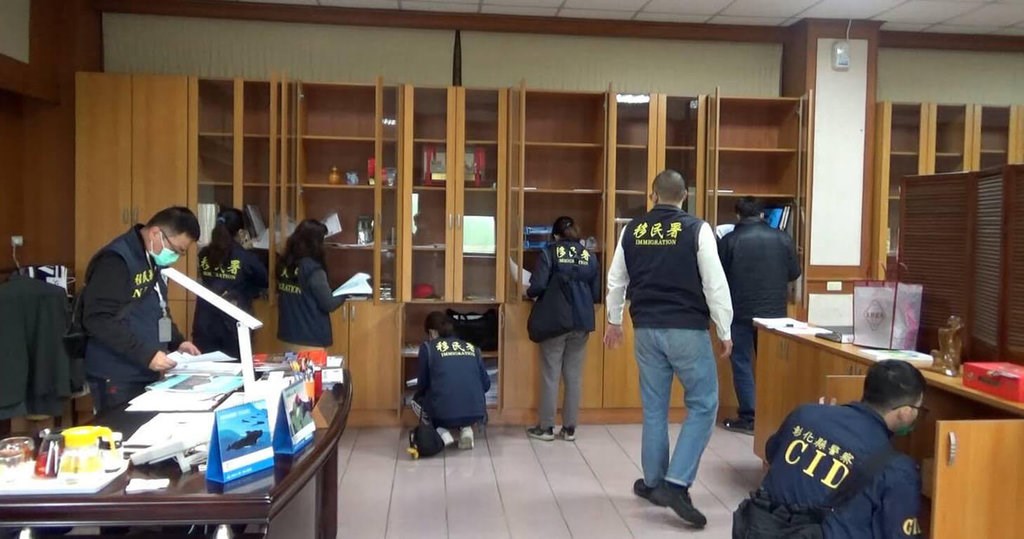 Taipei, Aug. 19 (CNA) Several Miaoli County officials were detained this week over their alleged involvement in a scheme in which foreign students were duped into coming to Taiwan and then forced to work as cheap labor for local factories.
In January, The Reporter, a Taipei-based independent news outlet, ran a story on 16 Ugandan students enrolled at Chung Chou University of Science and Technology (CCUT) in Changhua County in 2019, who were later sent to factories to work as "interns" for long hours with low pay.
The report said the students could not refuse to work because they had run up huge tuition fee debts to the school.
On Wednesday, Tu Jung-hui (涂榮輝), deputy head of Miaoli County's Labor and Youth Development Department, and two of the department's section chiefs were detained after a search of the department by personnel from the Changhua District Prosecutors Office and Ministry of Justice Investigation Bureau Taichung Office.
The investigation is thought to be related to a manpower agency founded by a former extension education division head at CCUT.
The Labor and Youth Development Department is suspected of helping to cover up the manpower agency's repeated labor violations by not issuing fines.
In a follow-up phone interview, Yeh Chien-cheng (葉建成), deputy chief prosecutor of Changhua District Prosecutors Office, told CNA that he could not comment on the details of the ongoing investigation.
The Miaoli County government said that it would suspend Tu from his position and appoint acting personnel in his place after it receives official notification from the Changhua District Prosecutors Office.
According to Collines Mugisha, one of the 16 Ugandan students who came to Taiwan in 2019 to study at CCUT, he used to work over 10 hours a day until he transferred to Providence University in Taichung last year.
Mugisha, who originally hoped to study intelligent automation engineering, said he had worked as a computer numerical control (CNC) machine operator, a construction site worker, as well a logistics company worker for about two years while at CCUT.
Even at school, he could barely understand anything that was taught in class because all courses were mainly taught in Chinese, Mugisha added.
"I was tortured both physically and psychologically," said Mugisha, adding he was "very disappointed" that he was unable to receive the quality education CCUT staff who traveled to Uganda to recruit students had promised.