CORONAVIRUS
/
Taiwan gets 1st delivery of Pfizer-BNT vaccines for young children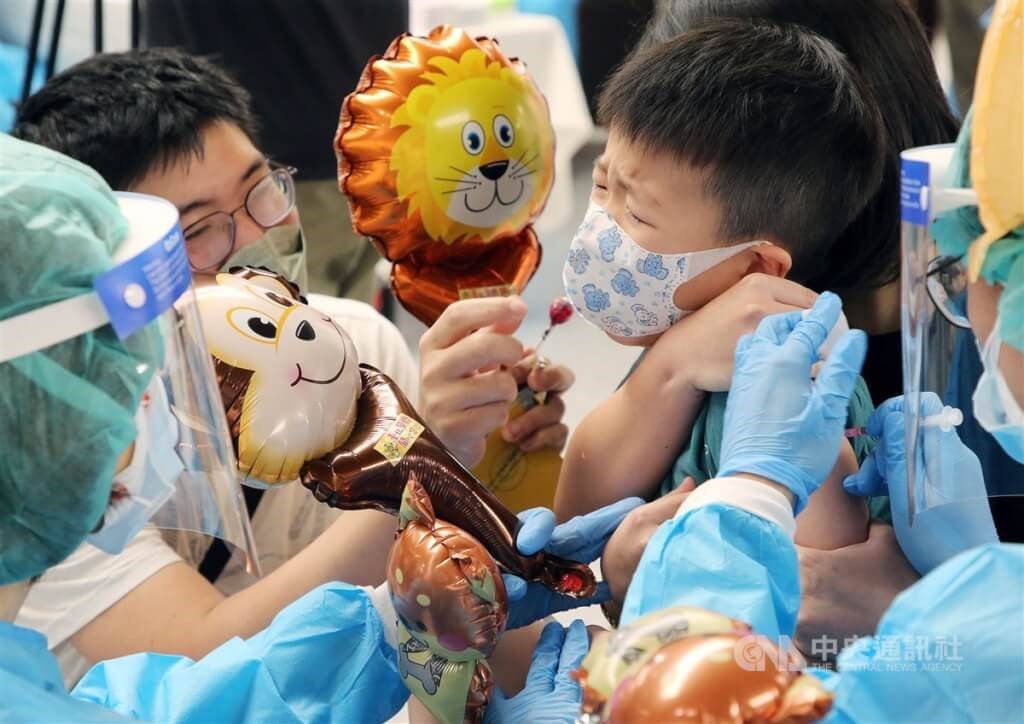 Taipei, Aug. 19 (CNA) Young children in Taiwan will soon have another option for getting vaccinated against COVID-19 after the country took delivery of some 1.27 million doses of the Pfizer-BioNTech (BNT) COVID-19 vaccine for children between 6 months and 4 years old on Friday.
The shipment contained 1,276,800 doses that will expire on April 30 next year, the head of the Central Epidemic Command Center (CECC) Victor Wang (王必勝) said at a press event.
An inspection of the Pfizer-BNT vaccine is expected to be completed on Aug. 26, and doses will be distributed to local governments starting the following day, Wang said.
Young children under 5 years old can get their first dose of the vaccine beginning that same day, CECC spokesman Chuang Jen-hsiang (莊人祥) said.
According to the CECC, the vaccine for children aged between 6 months and 4 years old will be administered in three 0.2 milliliter doses.
A minimum interval of 21 days between the first two doses will be required, and recipients will have to wait at least another eight weeks before getting a third shot.
Taiwan began rolling out the two-dose Moderna COVID-19 vaccine for children aged 6 months through 5 years on July 21.
To date, 92.3 percent of Taiwan's population has received at least one dose, 86.3 percent have gotten two doses, and 71.8 percent have received a booster shot, CECC data shows.
Related News
Aug. 17: BA. 5 COVID subvariant outbreaks expected to increase: CECC
Aug. 15: Taiwan to ease rules for last four days of arrival COVID-19 protocol
Aug. 10: Taiwan to lift pre-flight PCR test requirement for all arriving travelers
Aug. 1: Taiwan grants EUA to Pfizer-BNT COVID-19 vaccine for children under 5
July 26: Revision of border rules depends on vaccination rate among kids: CECC
July 12: Taipei opens online bookings for Moderna for children under 6 years
June 17: Taiwan grants EUA to Moderna COVID-19 vaccine for children under 6
View All