JOB SCAM
/
Prosecutors detain two over Cambodia human trafficking operation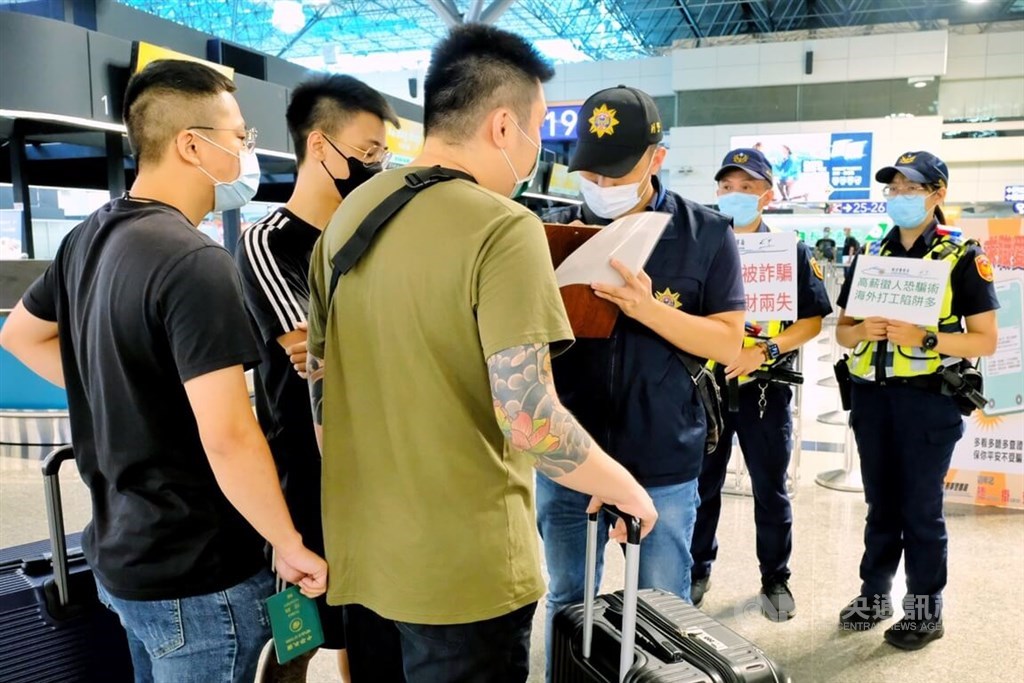 Taipei, Aug. 16 (CNA) Prosecutors in Changhua have detained and held incommunicado two individuals suspected of attempting to lure at least seven people to Cambodia with the intention of forcing them against their will to take part in criminal activity.
In a news release on Tuesday, the Taiwan Changhua District Prosecutors Office said that a third suspect had been released on NT$20,000 (US$667) bail.
According to prosecutors, the victims had their passports seized and then were held against their will at hotels upon arrival in Cambodia.
The suspects had successfully trafficked two victims to Cambodia since June, while another five victims were rescued in time before departure, prosecutors said.
Prosecutors said initial investigations found that the three suspects could have violated the criminal code, the Human Trafficking Prevention Act, and the Organized Crime Prevention Act.
Update
Aug. 18: 333 Taiwanese job scam victims remain trapped in Cambodia: Cabinet
Aug. 17: Woman detained in NT$100,000-per victim Cambodia fraud ring case
Related News
Aug. 16: Man repatriated from Thailand arrested on suspicion of human trafficking
Aug. 16: Alarmed by job scams, job bank removes 179 overseas job postings
Aug. 15: 9 Taiwanese victims of Cambodia job scam brought home
Aug. 11: Taiwan forms task force to help Taiwanese trafficking victims in Cambodia
Aug. 9: Prosecutors detain two over Dubai human trafficking operation
Aug. 8: Thousands of Taiwanese may be trafficking victims in Cambodia: Police
View All