Miaoli man nabbed for keeping protected bird species as pets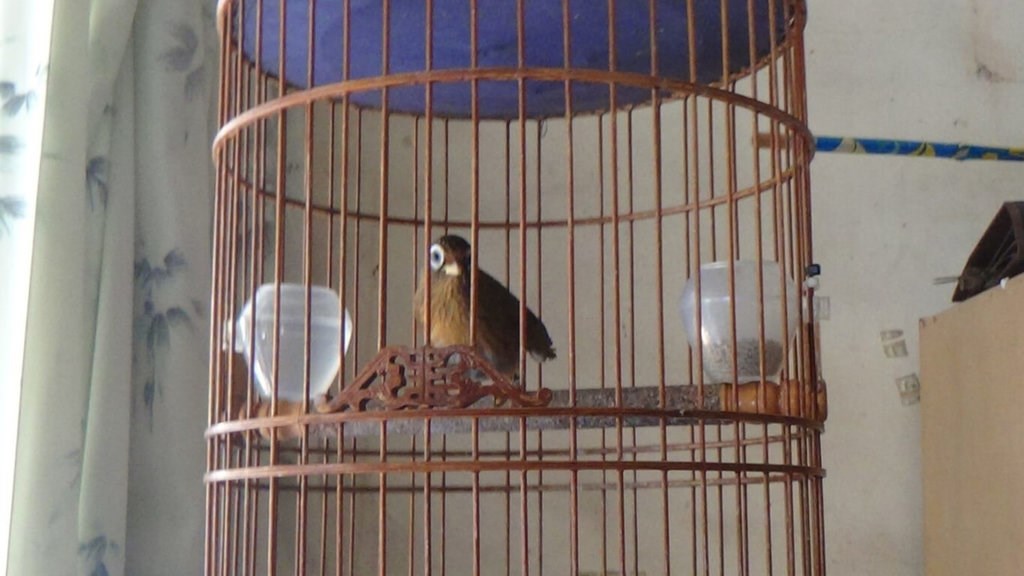 Taipei, Aug. 15 (CNA) A man is being investigated after he was caught trapping and keeping a protected bird species, the Taiwan hwamei, as pets in Miaoli County, police said Monday.
The suspect, identified by his last name Chang (張), was arrested at his Miaoli home during a recent raid carried out by the Miaoli police, where they found three Taiwan hwameis kept in a bird cage, the Seventh Special Police Corps of the National Police Agency said.
They also found 211 kilograms of stout camphor wood that had been illegally logged from a forest in Hsinchu County, the police corps said, noting that the birds were also caught in the woods.
According to the police, Chang said he loved the sounds of the Taiwan hwamei, leading him to lay traps to catch them and keep them as pets.
A passerine bird belonging to the family laughingthrush, the Taiwan hwamei is a rare and protected wild animal unique to Taiwan, the police corps said, and warned that poaching it would seriously endanger the species' reproduction in the wild.
The case has been handed over to the Miaoli District Prosecutors Office for further investigation into Chang's suspected violations of the Wildlife Conservation Act and the Forestry Act, police said.