LGBTQ RIGHTS
/
InterPride gave no 'Kaohsiung, Taiwan' option: WorldPride 2025 organizers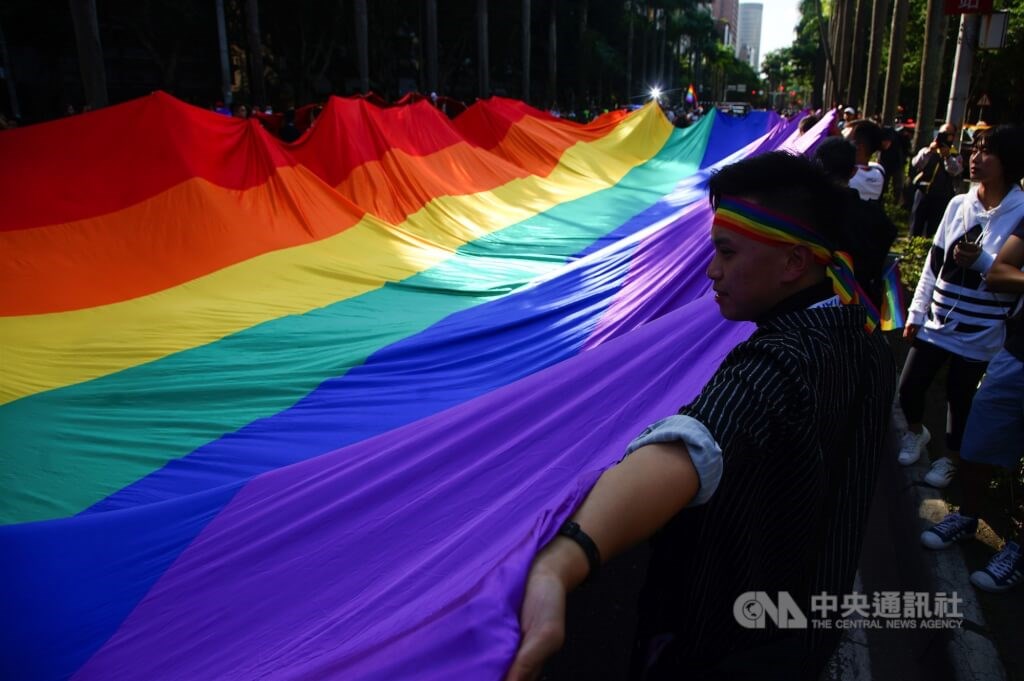 Taipei, Aug. 14 (CNA) The Taiwanese organizers of the canceled WorldPride Taiwan 2025 on Saturday rebutted claims that licensor InterPride had offered them the option of changing the event's name to "WorldPride Kaohsiung, Taiwan."
WorldPride Taiwan 2025 was initially slated to be hosted by the southern city of Kaohsiung after the Taiwan Preparation Committee, consisting of representatives from Kaohsiung Pride and Taiwan Pride, had their bid accepted by InterPride, a global LGBTQ rights group.
However, the Taiwanese preparation committee announced the cancellation of WorldPride 2025 Taiwan in a statement posted on its Facebook page Friday, saying InterPride had abruptly demanded that the name used in the bidding process be changed to replace the word "Taiwan" with "Kaohsiung."
In response, IntePride said in a social media post that it had suggested using the name "WorldPride Kaohsiung, Taiwan" in line with the "long-standing WorldPride tradition of using the host city name."
But A-Ku (阿古), co-chairman of the local WorldPride Taiwan 2025 organizing committee, told CNA in an interview Saturday that InterPride had never given this naming option.
Taiwan's Ministry of Foreign Affairs (MOFA) helped organize a tripartite meeting with InterPride and Kaohsiung Pride on Nov. 16, 2021 during which the three parties agreed upon the name Taiwan, A-Ku said.
Despite this, InterPride subsequently announced in a letter dated July 26 that, based on a vote by the directors and supervisors, the event must be named either "WorldPride Kaohsiung" or "Kaohsiung WorldPride," A-Ku said.
He added that InterPride's assertion that it had suggested using the name "WorldPride Kaohsiung, Taiwan" was "completely inconsistent with the facts."
A-Ku said that the name "WorldPride Taiwan 2025" had been used throughout the entire bidding process from the beginning of 2021, including on application forms, plans, and other relevant documents.
The Taiwanese organizers have consistently explained to InterPride why the word "Taiwan" must be used in the name of the 2025 Kaohsiung event, according to A-Ku.
The committee said the name "Taiwan Pride" is of symbolic significance to the Taiwanese LGBTIQ+ community as the word "Taiwan" rather than the name of the respective host city has been used in the names of Taiwan's annual pride celebrations since 2003.
In addition, the 2025 event would have connected several pride events in cities across Taiwan, it added.
Also, when submitting application materials, InterPride did not require the 2025 event must be named after the host city, A-Ku said.
A-Ku said that past events had been named after the host city only because applicants had chosen to use it when bidding, rather than it being a requirement.
View All