JOB SCAM
/
Thousands of Taiwanese may be trafficking victims in Cambodia: Police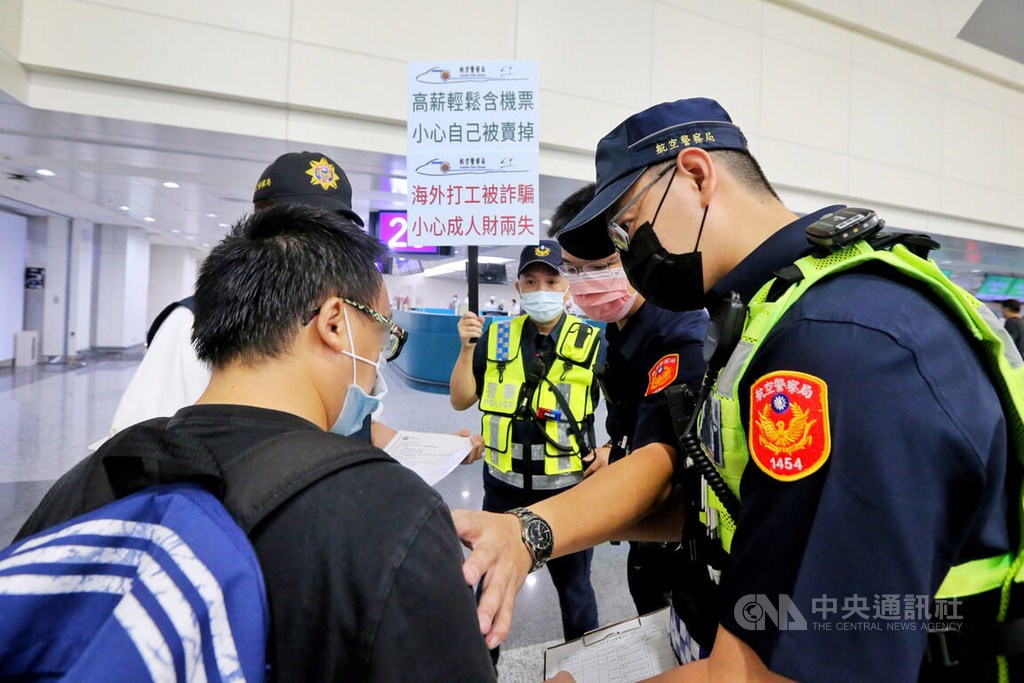 Taipei, Aug. 8 (CNA) Thousands of Taiwanese lured to Cambodia by the promise of high-paying jobs may be stuck there as victims of human trafficking, according to an estimate by the National Police Agency (NPA).
The NPA has found based on a check of flight records that around 1,000 Taiwanese have traveled to Cambodia per month in recent months but only about 100 per month have returned, leaving large numbers of Taiwanese accounted for.
The NPA estimated that about 2,000 Taiwanese human trafficking victims are still in Cambodia against their will based on travel records but said there could be as many as 5,000 because of blind spots in the data.
It said organized crime gangs often transport victims through third countries or over land borders into Cambodia, which would not show up in travel statistics.
Officially, police records only show 141 cases of human trafficking, with 17 consisting of people who were convinced by warnings in airports in Taiwan not to go to their allegedly high-paying jobs overseas.
Calls have emerged for police to investigate these human trafficking rings and help Taiwanese stranded in Southeast Asia amid a series of reports of Taiwanese going to Cambodia on promises of jobs paying NT$70,000 (US$2,350) to NT$200,000 a month and later being subject to abuse.
Once the Taiwanese victims arrive in Cambodia, their mobile phones and documents are taken from them, making it much harder for them to seek help, and some suffer physical abuse by their captors.
Taipei Police Department Commissioner Yang Yuan-ming (楊源明) said Taipei has begun investigating five cases involving 11 people, of whom three have already returned to Taiwan.
In addition to announcements released by the police, people should download Whoscall, a caller identification service mobile app, and LINE anti-fraud chatbot Dr. Message to help identify scam phone calls and fraudulent information, Yang said.
Other media reports have also surfaced of Indonesian, Thai, and Malaysian nationals being trafficked to work in Cambodia after falling to the temptation of promises of high-paying jobs.
Update
Aug. 19: 67 arrested on Southeast Asia human trafficking-related charges: police
Aug. 18: 333 Taiwanese job scam victims remain trapped in Cambodia: Cabinet
Aug. 17: Woman detained in NT$100,000-per victim Cambodia fraud ring case
Aug. 16: Alarmed by job scams, job bank removes 179 overseas job postings
Aug. 15: 9 Taiwanese victims of Cambodia job scam brought home
Aug. 11: Taiwan forms task force to help Taiwanese trafficking victims in Cambodia
View All