Hot weather and thundershowers forecast for Taiwan next week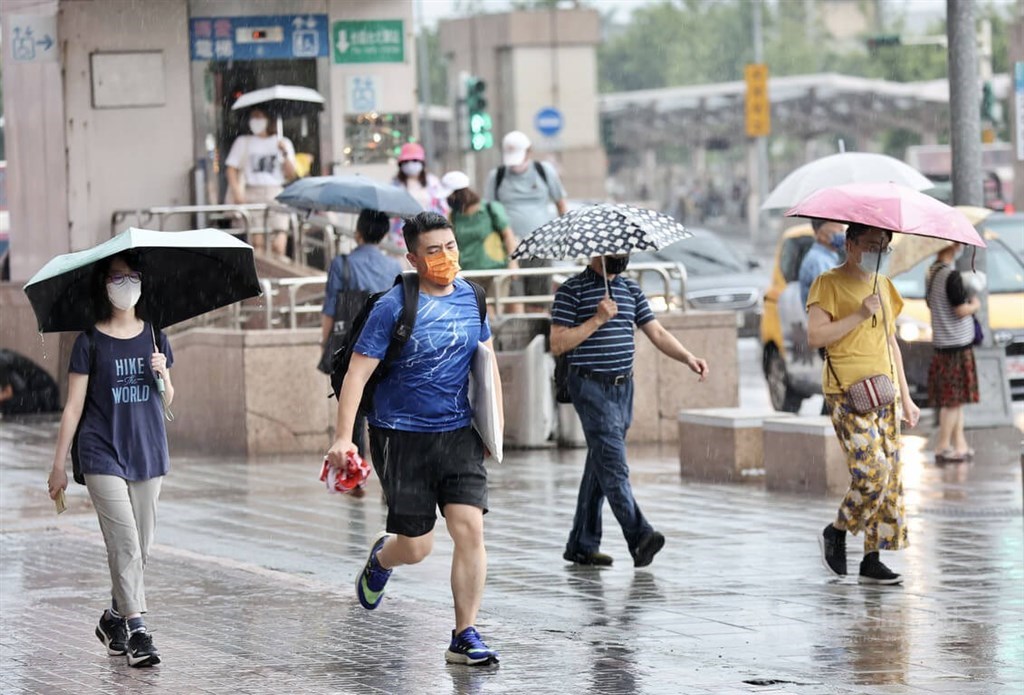 Taipei, June 26 (CNA) Taiwan will continue to experience hot weather over the next week with a high chance of afternoon thundershowers, according to the Central Weather Bureau (CWB).
Temperatures on Sunday are expected to reach 32 degrees Celsius across Taiwan, while highs in Hualien, Kaohsiung and Pingtung could hit 36 degrees, CWB forecaster Chen I-hsiu (陳伊秀) said.
Although the current high-pressure system over Taiwan is expected to weaken, weather conditions in the early part of next week will remain similar, with high temperatures forecast and the continued chance of afternoon thunderstorms, Chen said.
As the system begins to move northward on Wednesday, southern and eastern Taiwan could see occasional rain showers, while other regions can expect cloudy to clear skies with afternoon storms, she said.
According to Chen, the CWB is also monitoring the possible development of a tropical disturbance in the South China Sea or the waters east of the Philippines between Thursday and Saturday.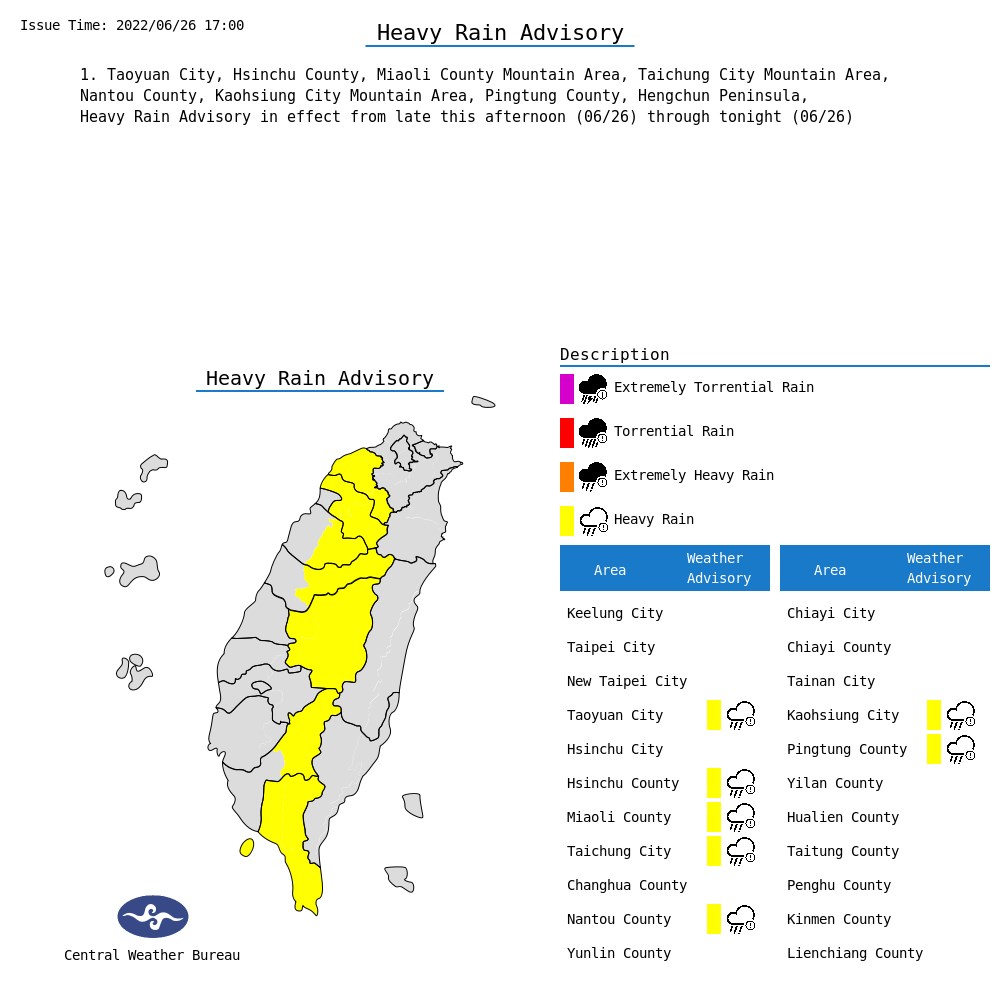 CWB data shows that temperatures on Saturday hit highs of 37 degrees in Taitung, 36 degrees in Pingtung, and 35 degrees in Hualien and Kaohsiung. Sandimen Township in Pingtung recorded the highest two-day rainfall total, with 162 millimeters.
Meanwhile, good air quality was forecast for most regions of Taiwan on Sunday, with the exception of the north, where "fair" air quality was expected due to ground-level ozone pollution, according to Environmental Protection Agency (EPA).