Magnitude 4.4 earthquake jolts southeastern Taiwan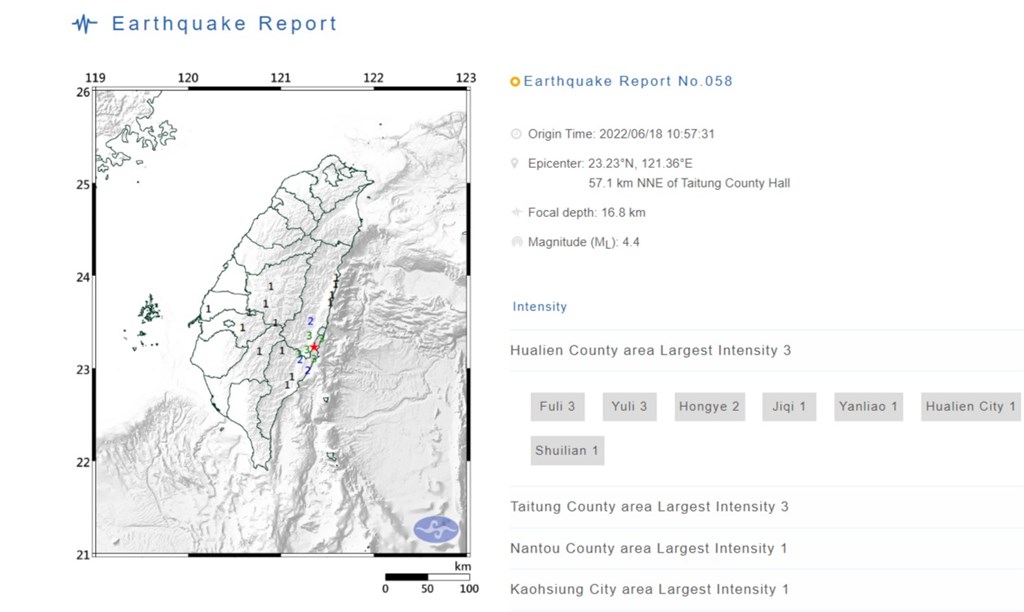 Taipei, June 18 (CNA) A magnitude 4.4 earthquake struck the coast of Taitung County in southeastern Taiwan at 10:57 a.m. Saturday, according to the Central Weather Bureau.
There were no immediate reports of damage or injuries.
The epicenter of the temblor was located in Taitung's Changbin Township, about 57.1 kilometers north northeast of Taitung County Hall, at a depth of 16.8 km, the bureau's Seismology Center said.
The earthquake's highest intensity, which gauges the actual effect of a temblor, was highest in Taitung County and Hualien County, where it measured 3 on Taiwan's 7-tier intensity scale.
The quake also measured an intensity of 1 in Kaohsiung City and Nantou, Chiayi and Yunlin counties, the bureau said.