CORONAVIRUS
/
Taiwan grants EUA to Moderna COVID-19 vaccine for children under 6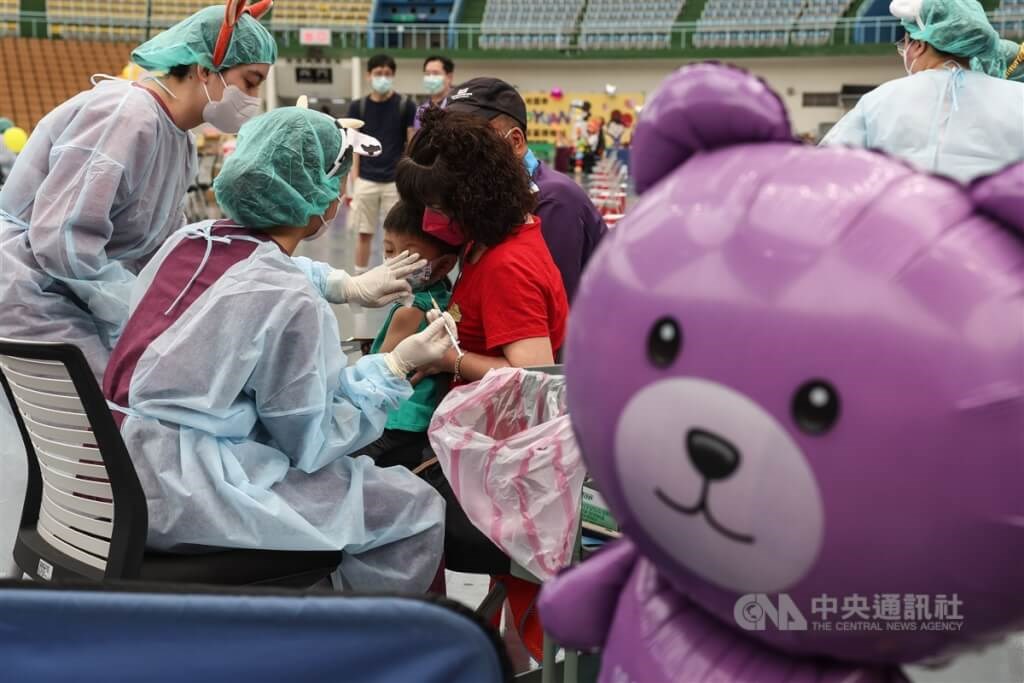 Taipei, June 17 (CNA) An emergency use authorization (EUA) has been granted to Moderna's COVID-19 vaccine for children aged between 6 months and 5 years, Taiwan's Food and Drug Administration (FDA) said in a statement released on Friday.
An expert panel was convened on Friday to review the EUA request submitted by the American biotechnology company for its COVID-19 vaccine for young children, considering the ongoing outbreak and the growing number of young children who have developed severe infections, according to the FDA.
The Moderna vaccine will be administered in two 0.25 milliliter doses, each containing 25 micrograms of mRNA, with a minimum interval of 28 days, the FDA said.
In comparison, each dose given to people aged 12 and above contains 100 micrograms of mRNA, and 50 micrograms for children aged 6-11.
According to Moderna, its interim results from the Phase 2/3 study for the age group of 6 months to 5 years showed a robust neutralizing antibody response consistent with that of young adults, even at the lower 25-microgram dose.
The Moderna vaccine was first rolled out to people who were 18 and above in Taiwan in June 2021, high school students two month later, and to children aged 6-11 in May this year.
The schedule for the rollout of the Mooderna vaccine will be decided by the Advisory Committee on Immunization Practices convened by the Centers for Disease Control (CDC), the FDA said.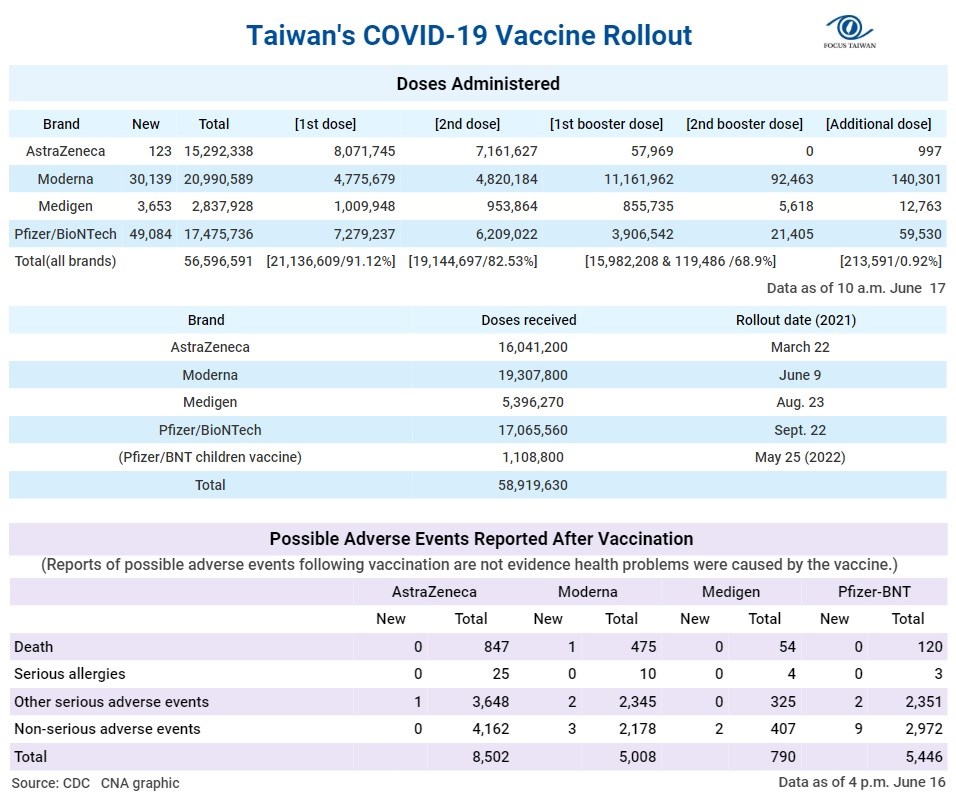 On Friday, Taiwan reported 55,261 new COVID-19 infections -- 55,187 locally transmitted and 74 contracted abroad, bringing the total domestic cases for this year to 3,162,445.
While 4,739, or 0.15 percent, of this year's domestic cases have been classified as severe infections, 52 of these cases involve children aged 9 and below, according to CDC data.
Among these patients with severe infections, 4,015 have passed away, including 15 children who were 9 years or younger, CDC data showed.
Related News
June 17: Taiwan reports over 100 COVID-19 deaths for 17th consecutive day
June 17: Taiwan FDA approves Novavax emergency use authorization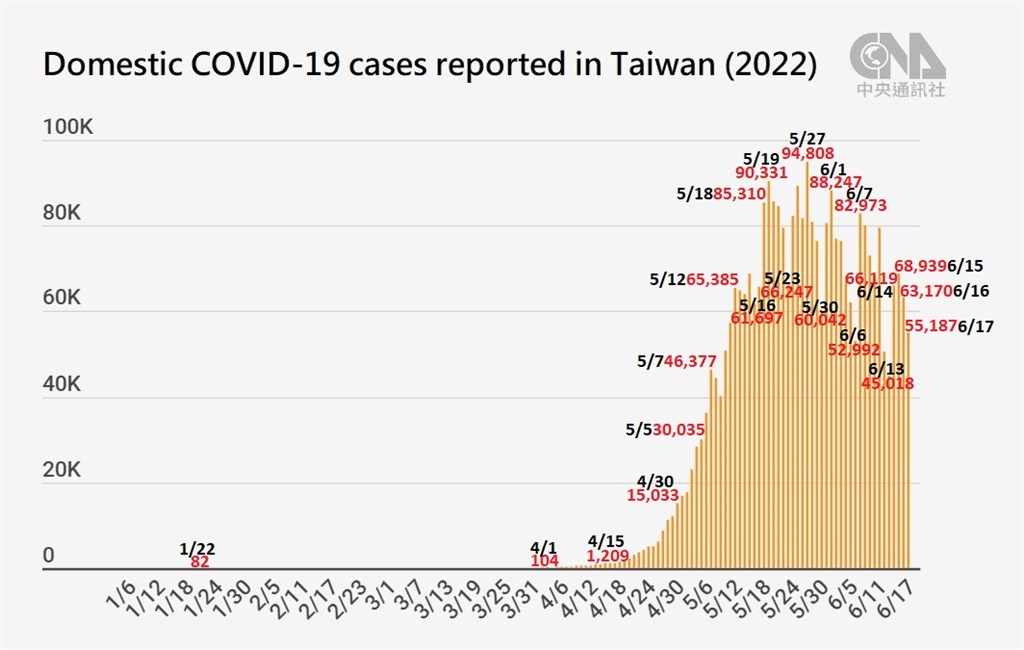 View All