CORONAVIRUS
/
Three New Taipei officials reported over toddler's death from COVID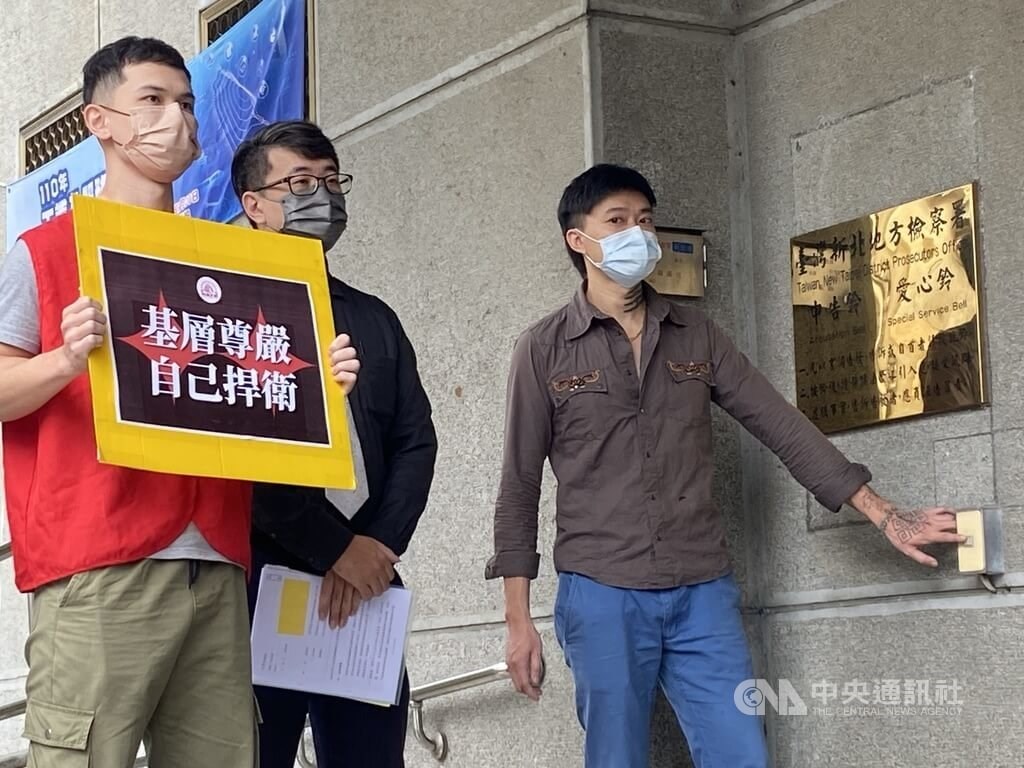 Taipei, June 16 (CNA) An ex-firefighter on Thursday reported three New Taipei City government officials to the prosecutors' office over the death of a 2-year-old toddler from COVID-19 on April 19, which he alleged was linked to the government's slow response in dispatching an ambulance.
The case against New Taipei Fire Department Director Huang Te-ching (黃德清), director of the department's Command Center Lee Yu-sung (李宇松) and the city's Department of Health Director Chen Ran-chou (陳潤秋) was reported by Chang Chin-wei (張津唯).
Chang, who resigned from the city fire department before the pandemic began, filed the report with Taiwan New Taipei District Prosecutors Office, accusing Huang, Lee and Chen of "negligence of duty" which he alleges led to the death of the toddler nicknamed En En (恩恩).
En En, who first displayed COVID-19 symptoms on April 13, was admitted to a hospital in New Taipei's Zhonghe District the next day where he was confirmed as having contracted COVID-19. He died after six days of treatment at the hospital, the first child in Taiwan to die of the disease.
En En's father, surnamed Lin (林), has appealed to the authorities to explain why it took 81 minutes for an ambulance to take his son to hospital, a delay he suggests was responsible for the child's death.
However, Lin has so far been unhappy with the government's response to his request for answers.
Lin said New Taipei City's Fire Department has refused to provide him with audio recordings of all the calls it made to New Taipei City's Department of Health and hospitals on April 14 after his wife requested an ambulance for their son, according to a statement made on Monday.
Moreover, Lin said he found a "key sentence" was omitted from the verbatim transcript -- of the eight calls between the Fire Department and his wife on April 14 -- the Fire Department gave to him on June 2, when he was later allowed to listen to the eight audio files between the command center and his wife.
He said the sentence that was left out - - "[We] can't dispatch an ambulance; [She] must ask 1922" -- indicated the person with whom his wife was speaking asked her to call 1922 or another health agency.
1922 is the Central Epidemic Command Center's (CECC) hotline for COVID reporting and consultation.
Lin said New Taipei City government should dispatch an ambulance immediately if a COVID-19 patient falls into a coma, a practice he claimed was adopted by other local governments.
Lin's story has aroused public sympathy, including from Chang Chin-wei who has been particularly vocal in his criticism of the city's Fire Department in this case.
Since early June, Chang has posted accusations on social media and been interviewed by local media, saying the Fire Department "altered the audio recordings" before Lin was given a chance to listen to them.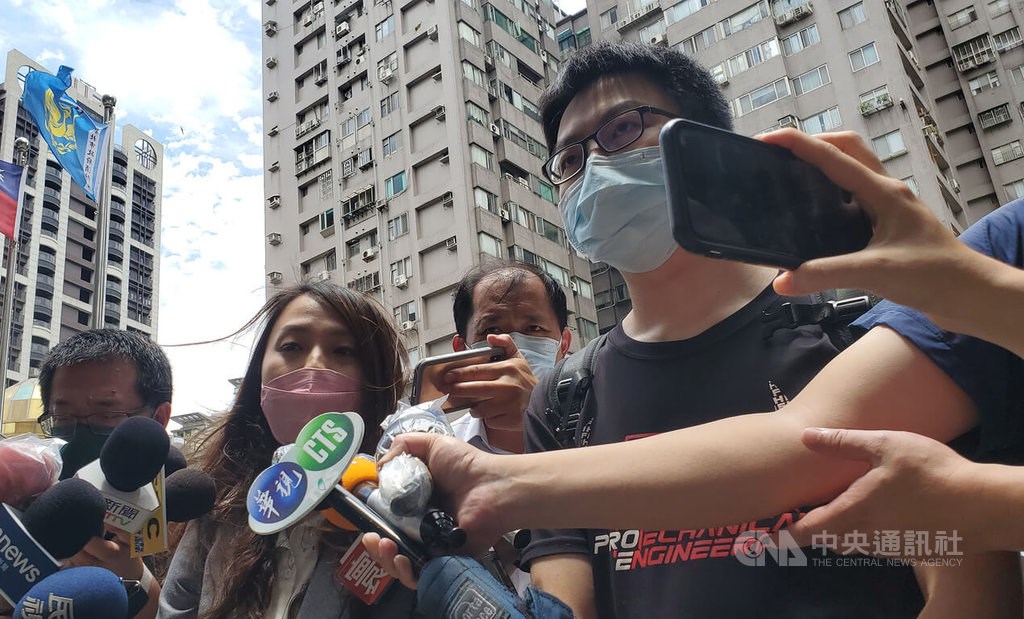 Chang also alleged the Fire Department "play acted" on June 6 when Lin was allowed to visit its command center -- a visit requested by Lin to gain an understanding of the center's operations after he was denied access to some of the audio files he requested.
The Fire Department refused to provide Lin with all the audio files, citing as a reason the fact the recordings contained the personal information of department staff which is protected under the Personal Data Protection Act, Chang said.
In this case the "negligent acts" of related authorities in New Taipei City were "obvious," but responsible officials are planning to scapegoat "entry-level civil servants at the Fire Department for their ineffective response to an emergency call," Chang said at New Taipei District Prosecutors Office.
Asked by CNA for a response by phone, Huang denied that any alteration was made to the audio files, saying prosecutors' investigating the case will uncover the truth.
Huang said he respected the right of any citizen to express his or her opinions and to file a lawsuit, but making groundless accusations is irresponsible and an infringement of other people's rights.
In separate phone interviews with CNA, Lee and Chen both said they respected any citizen's right of free expression and access to the courts.
Lee filed an aggravated defamation charge against Chang on June 8 over his allegations about audio files being altered.
Related News
June 2: Father of COVID-19 child victim frustrated at not receiving audio recording
June 1: Meeting between father of toddler COVID victim, officials aborted
May 30: Father of 2-year-old who died of COVID appeals for truth
May 15: 2-year-old boy with COVID-19 dies of acute encephalitis
April 21: CECC details COVID-19 warning signs in children, adjusts hospital policy
April 19: Taiwan sees first death of young child due to COVID-19
View All