CORONAVIRUS
/
Taiwan COVID-19 News Briefs: June 13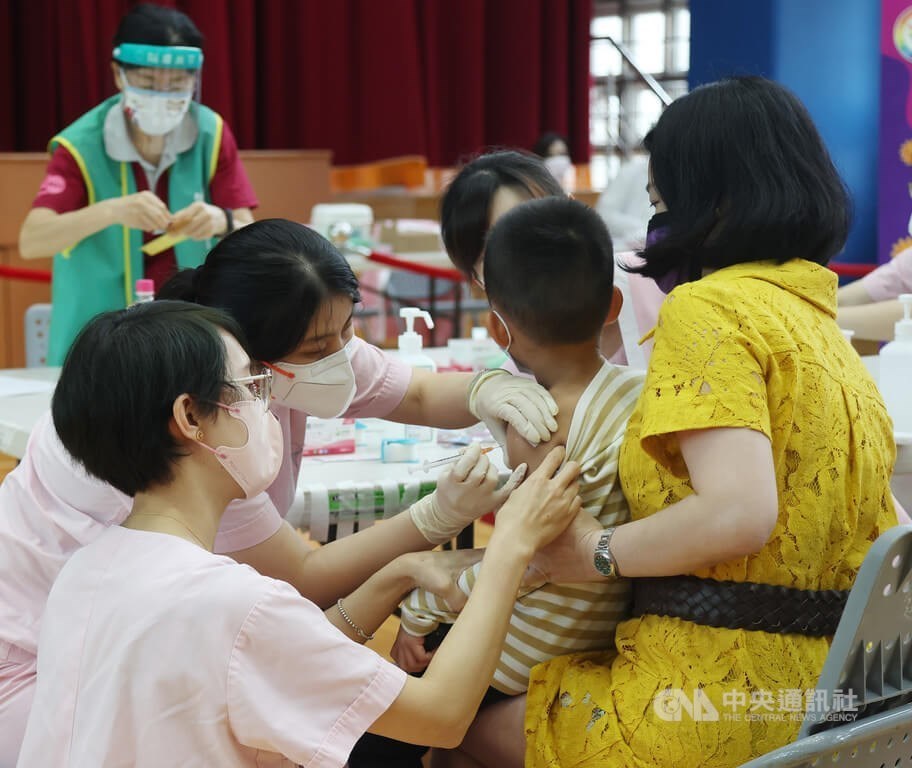 Taipei, June 13 (CNA) Taiwan on Monday reported 45,110 new COVID-19 cases, including 29 contracted abroad, and 109 deaths from the disease, according to the Central Epidemic Command Center (CECC).
Here are some of the new developments regarding the COVID-19 situation around Taiwan on Monday.
Omicron subvariants BA.4, BA.5 detected in Taiwan for first time
Taiwan on Monday reported one new imported COVID-19 infection caused by the BA.4 subvariant of the Omicron coronavirus variant, and four imported cases of the BA.5 subvariant, the first time the two subvariants have been detected in the country.
However, as both subvariants were detected at the border, they are unlikely to have any impact on the community, according to the CECC.
The five new cases include one woman and four men in their 30s and 60s who arrived in Taiwan between June 2 and June 7, with two BA.5 infections from the United States, one each from Turkey and Poland, and the one BA.4 infection from Chile.
BA.4 and BA.5 were first detected in South Africa in January and February 2022, respectively, the CECC noted, adding that the Omicron subvariants can evade immunity from prior infections and appear to be more transmissible than the original Omicron variant.
The two subvariants triggered a new wave of COVID-19 infections in South Africa between April and May, according to the CECC.
To date, the two subvariants have spread to more than 40 countries and case numbers have been increasing, the CECC said, citing World Health Organization data.
As Taiwan's COVID-19 situation is still plateauing, it should be on high alert for potential local community transmission of the new subvariants which currently are spreading in the United Kingdom and United States, according to the CECC.
New COVID testing measures for residential care facilities
From mid-June to July 31, residential care institutions will be required to undergo regular government-funded COVID-19 rapid tests, the CECC announced Monday.
Under the new rules, residents in such facilities will be tested twice a week, individuals aged 2-18 years old once a week and those under 2 will be exempted from testing.
Meanwhile, staff will be tested at least once a week, and anyone recovered from a COVID-19 infection will be exempted from testing for the three months after they test positive, according to the CECC.
Taipei to set up 2nd-dose vaccination sites for kids
As about 60 percent of children aged 5-11 years old in Taipei have received one dose of a COVID-19 vaccine, the local government plans to set up six medium-size vaccination sites for them to receive their second shot, Deputy Mayor Tsai Ping-kun (蔡炳坤) said Monday.
To boost vaccination rates among children, the six planned vaccination sites will each serve two of the city's 12 administrative districts, Tsai explained, saying the plan is still to be approved by Mayor Ko Wen-je (柯文哲).
The plan was drafted after the CECC decided earlier this month to cut the COVID-19 vaccine inter-dose interval for children to 4 weeks from the previous 12.
Taipei began its first-dose rollout of the Moderna vaccine for children aged 6-11 on May 5 and the new vaccination policy means second doses can be administered at a four-week interval starting June 2.
In addition, shots of the Pfizer-BNT vaccine for children aged 5-11 began May 26 in Taipei so second doses of the vaccine will be available starting June 23.
About 15,000 children in Taipei have received a first dose of the Moderna vaccine, Tsai noted, saying that those who want to get their second shot can book an appointment through the government's online vaccination appointment system and visit a hospital COVID-19 special vaccination clinic.
About 153,000 children in that age group in Taipei are eligible for COVID-19 vaccinations, according to the city government.
View All