CORONAVIRUS
/
COVID-19 outbreak could peak by early June: CECC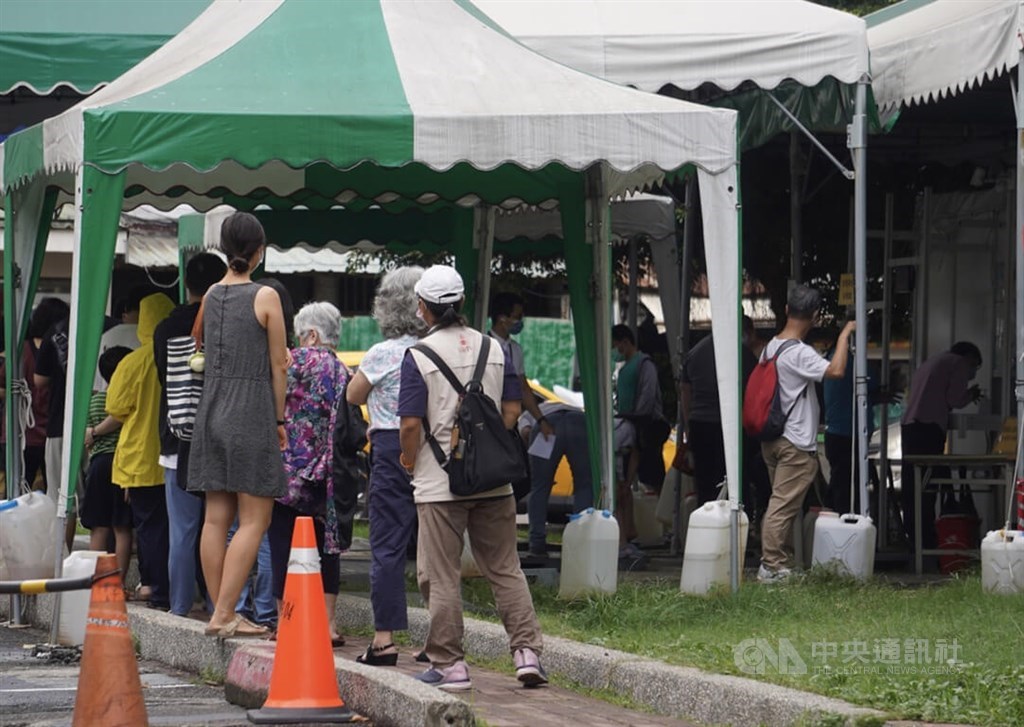 Taipei, May 24 (CNA) Taiwan could continue to see a stable increase of domestic COVID-19 cases before reaching a peak by early June, the Central Epidemic Command Center (CECC) said Tuesday.
Health Minister Chen Shih-chung (陳時中), who heads the CECC, told a daily press briefing that while the pandemic could see ups and downs in the coming weeks, a significant surge in cases was unlikely.
At the press event, CECC spokesman Chuang Jen-hsiang (莊人祥) said the current outbreak could dive down to a new low in July.
Despite the CECC predicting a peak of around 100,000 new daily domestic cases in mid-May, daily case numbers have continuously sat around the 60,000-80,000 mark since hitting a high of 90,000 on May 19.
Asked about the future trajectory of the disease and whether central and southern Taiwan would replace northern parts of the country as the island's COVID-19 hotspots, Chen said he expected the situation to remain relatively stable in the near future.
Chen said given Taiwan's small geographical size, it was natural that infection rates would begin to even out across the country.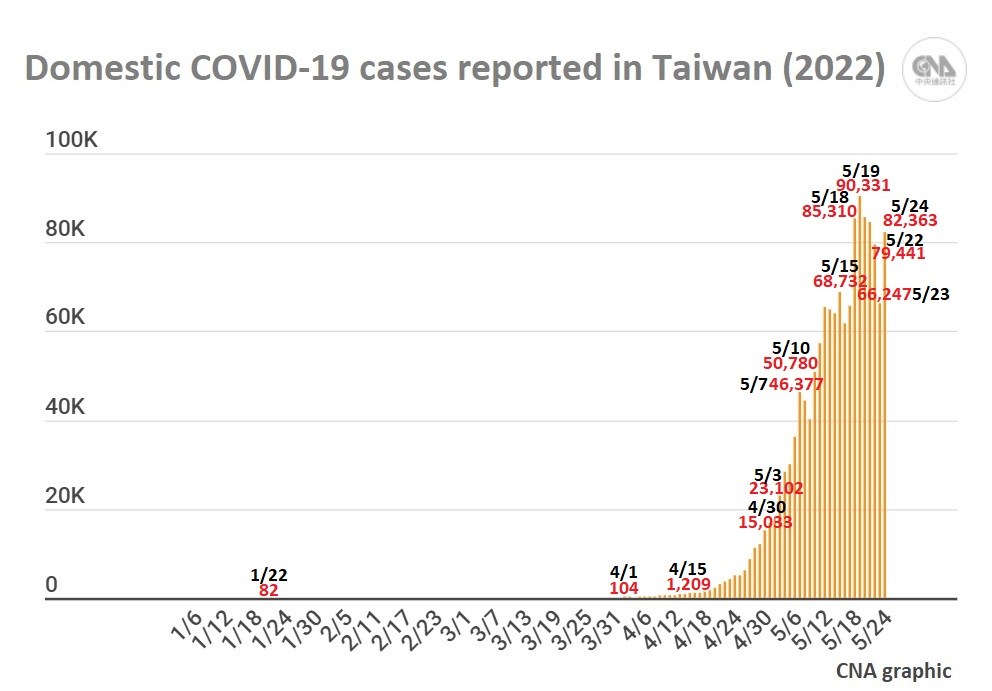 The fact that the daily number of new infections did not break the CECC's previous prediction of 100,000 could partly be attributed to people voluntarily adopting social distancing measures, such as avoiding restaurants and public transport.
Chen said the drop in the number of people out in public was around 75 percent of that seen last summer when government rolled out mandatory disease-control measures, praising people for their self-restraint.
According to the CECC, the number of new domestic cases could drop further in July, although there could be rebounds due to increased public activity in light of the pandemic's relatively mild development.
With some scholars suggesting Taiwan could see fewer than 1,000 new cases per day by the end of July, the CECC said that "everything is possible."
View All