CORONAVIRUS
/
Government lifts purchase limits on rapid tests at major retailers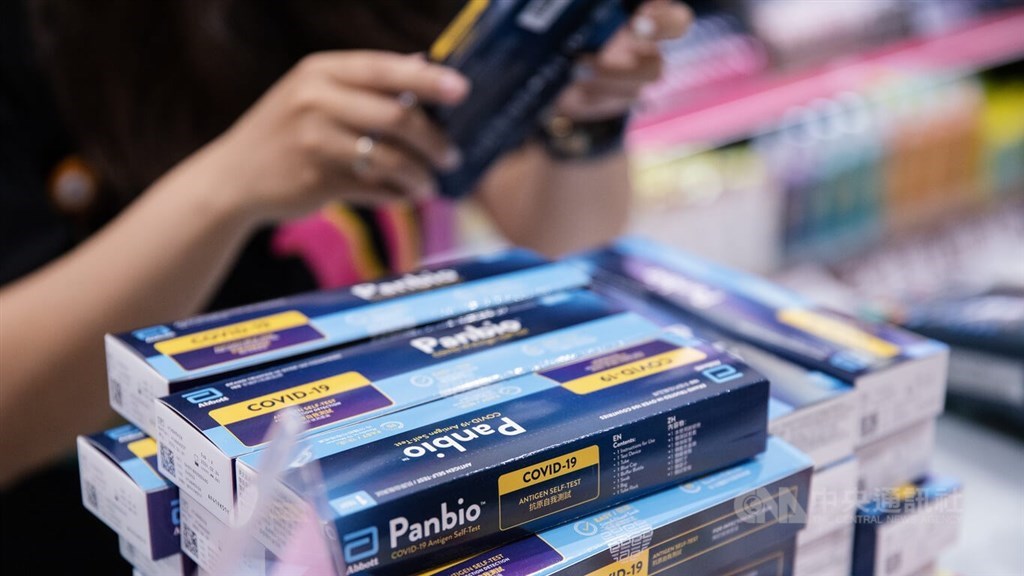 Taipei, May 24 (CNA) Starting Tuesday, purchases of COVID-19 rapid antigen tests at Taiwan's four major convenience store chains and four leading retailers will no longer be limited to one per customer, according to the Ministry of Economic Affairs (MOEA).
Amid a spike in demand following a surge in COVID-19 cases, the MOEA and rapid test manufacturers began allocating the tests to retailers in four northern cities on May 9, and then nationwide on May 16, with a limit of one per customer.
In a press release Tuesday, the MOEA said supplies of Panbio COVID-19 rapid antigen tests were now sufficient to cancel the one-per-customer limit at the eight major major retailers where they are sold.
As of May 23, the retailers -- which include the convenience store chains 7-Eleven, FamilyMart, Hi-Life and OK Mart, as well as Watsons, Cosmed, PX Mart and Simple Mart -- had around 1.6 million tests in stock, the ministry said.
Meanwhile, PX Mart announced Tuesday that it had begun selling the first batch of 51,840 saliva-based rapid test kits at store locations with pharmacy licenses nationwide.
The GMate COVID-19 AG saliva rapid test kits, priced at NT$175 (US$5.91) each, will be available as supplies last, while the nasal swab-based Panbio rapid test will also continue to be sold, the company said.
View All