CORONAVIRUS
/
COVID-19 saliva rapid tests to go on sale at Watsons, Hi-Life on Friday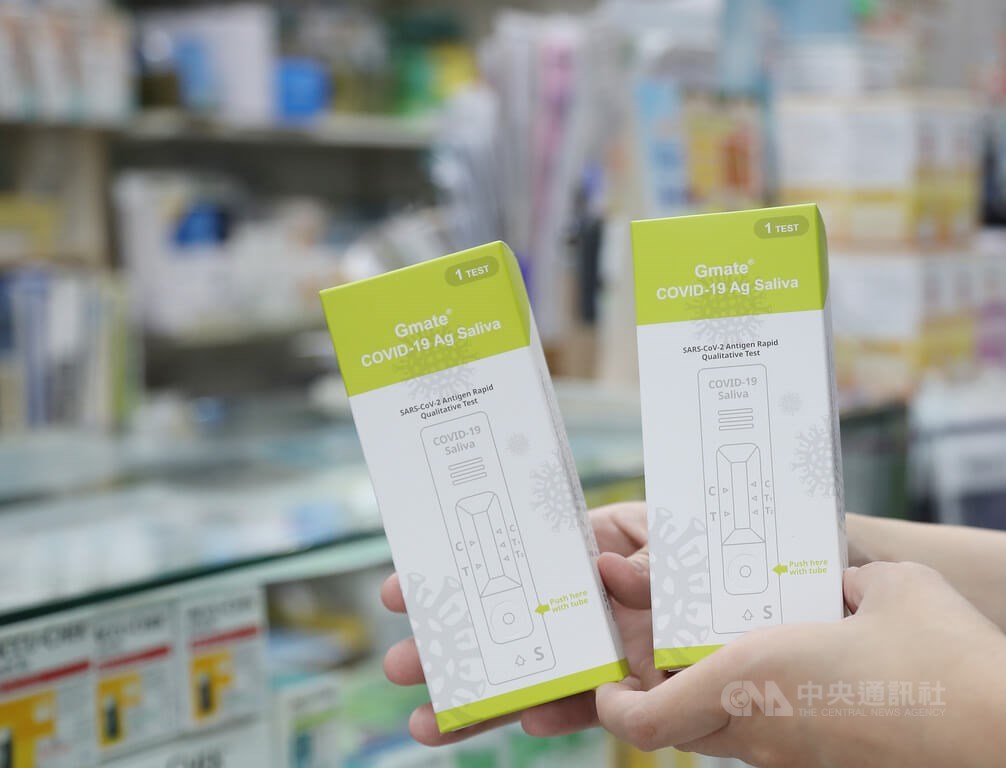 Taipei, May 19 (CNA) Some Watsons and Hi-Life stores will start selling COVID-19 oral rapid tests on Friday, while President Chain Store Corporation will expand the sales of its current nasal rapid tests beyond the four cities in northern Taiwan where they are currently available, according to the three chains Thursday.
Convenience store chain Hi-Life said it will begin limited sales of 30,000 Gmate COVID-19 saliva rapid test kits at some 1,500 of its nationwide stores that have licenses to sell pharmaceutical products.
The tests will be sold at a retail price of NT$175 (US$5.88) each, and they will be limited to five per customer, Hi-Life said.
Health and beauty care chain Watsons said it will also sell the Gmate brand of COVID-19 saliva rapid tests at NT$175 each, at 100 of its stores, which can be identified via its website.
Meanwhile, President Chain Store Corporation, which operates Taiwan's 7-Eleven convenience store chain and Cosmed health and beauty stores, said it will make its Panbio COVID-19 nasal rapid tests available to thousands of stores across Taiwan.
Currently, the company sells the rapid tests at 7-Eleven and Cosmed stores only in the northern Taiwan cities of Taipei, New Taipei, Keelung, and Taoyuan, where the number of COVID-19 cases has been highest.
Starting on Friday, the nasal swab tests will be available at more than 6,000 7-Eleven stores that have licenses to carry pharmaceutical products, and at around 400 Cosmed branches throughout the country, the company said.
In keeping with its current policy, the company said, customers will be limited to one test each per day, at a price of NT$180.
View All