CORONAVIRUS
/
COVID-19 outbreak in 'mass spread' stage, to peak in late May: MOHW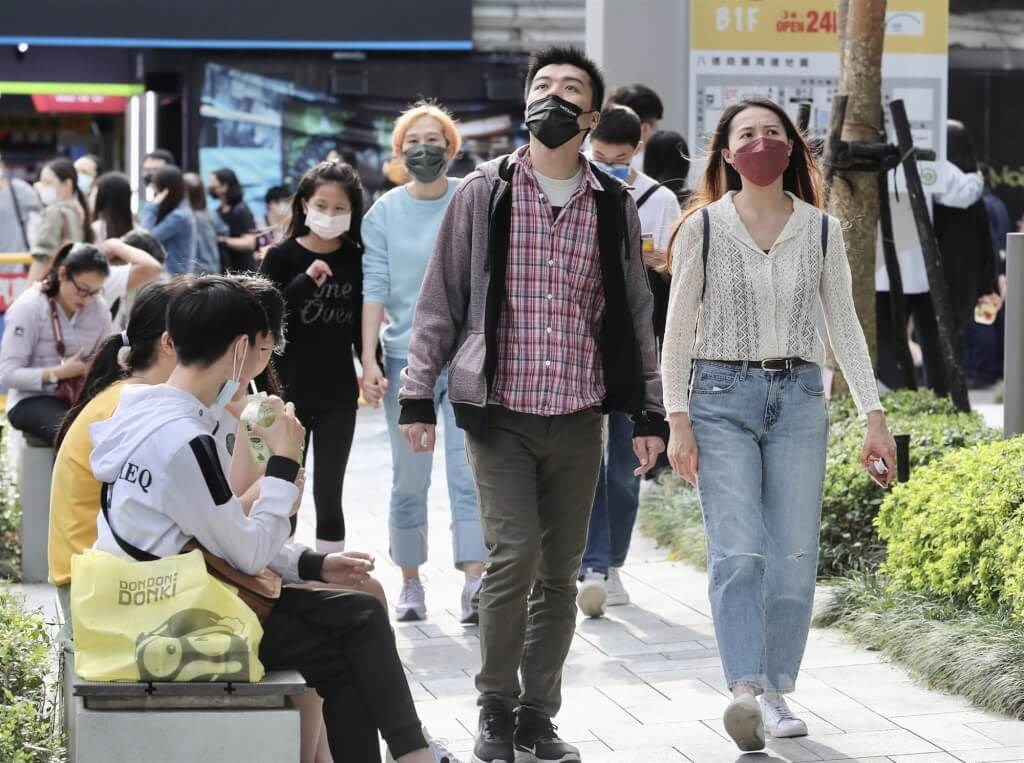 Taipei, May 19 (CNA) Taiwan's COVID-19 outbreak has entered the "mass community spread" stage and is likely to reach a peak number of infections in late May, according to the Ministry of Health and Welfare (MOHW).
In a report to the Legislature Thursday, the ministry said Taiwan reported 475,497 new COVID-19 infections from May 12-18, marking "a significant increase" over the 302,597 cases recorded from May 5-11.
The rising case numbers indicate Taiwan has entered the "mass community spread" stage of the disease, the ministry said, while noting that imported cases have dropped in the last week but "remain a risk."
In a press release that day, the health ministry said it expects the outbreak to peak in late May, adding that it has asked its subordinate agencies to work closely with local governments to prepare for any changes in the situation.
"Taiwan is on the road to living with (the virus). The government will gradually ease strict prevention measures, while continuing to give consideration to risk control and maintaining public health capacity," the statement said.
Meanwhile, in a radio interview Thursday, National Taiwan University Hospital infectious diseases specialist Lee Ping-ing (李秉穎) explained what he expects to happen in the months after case numbers peak.
According to Lee, the trajectories of recent COVID-19 outbreaks in Asian countries have resembled "hills," with multiple ups and downs, rather than a single and sharply-defined peak.
This type of epidemic curve is often the result of a stronger government response, as well as social behaviors, Lee said, citing Taiwan's recent drop in restaurant dining and movie theater attendance as an example.
While these factors help prevent a collapse in medical capacity, they also mean the outbreak will last longer than in places like Europe and the United States, said Lee, who also serves as convener of the government's Advisory Committee on Immunization Practices (ACIP).
In Taiwan, the situation will probably begin to ease around mid-June, though it could take an additional three to four months, until September, before life returns to normal, he said.
On Thursday, Taiwan reported 90,378 new COVID-19 infections, bringing the total number of cases in the country to over 1 million since the start of the pandemic.
View All