CORONAVIRUS
/
Taiwan COVID-19 News Brief: May 14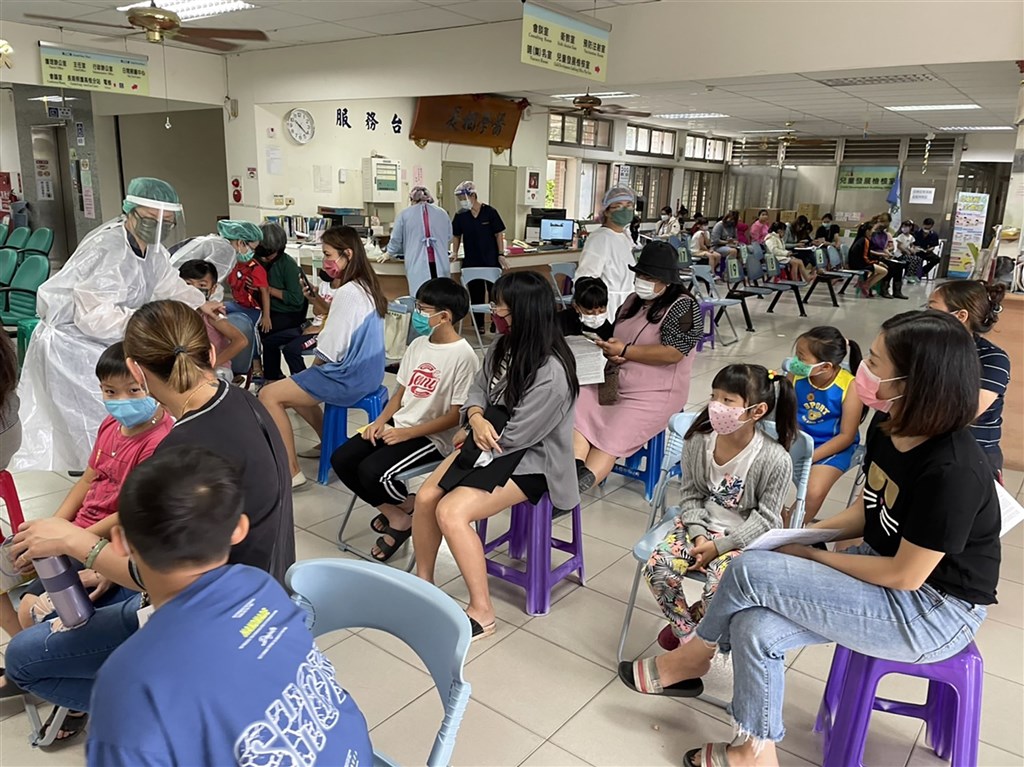 Taipei, May 14 (CNA) Taiwan reported 64,041 new cases of COVID-19 on Saturday -- 63,964 domestically transmitted and 77 imported -- and 40 deaths from the disease, according to the Central Epidemic Command Center (CECC).
Here are some of the latest developments regarding the COVID situation around Taiwan on Saturday:
Train services cut due to COVID-19 quarantine
Taiwan Railways Administration on Saturday provided a reduced service caused by a shortage of on-board staff, as many are currently in COVID-19 quarantine.
From Monday, the railway operator said it will reduce its service by up to 96 local train and fast local train services per day.
Over 6 million packs of rationed rapid test kits sold
As of noon Saturday, more than 6 million packs of rapid test kits have been sold under a rationing scheme launched on April 28, according to the CECC.
Under the rationing scheme, each person can buy one pack of five rapid test kits priced at NT$500 (US$16.8), compared to single tests which are selling for NT$180 at local convenience stores and other retailers in Taiwan.
More universities suspend in-person classes
National Taiwan University, National Taiwan Normal University and National Taiwan University of Science and Technology in Taipei announced on Saturday the suspension of in-person classes for the remainder of the current semester.
Other universities that recently moved classes online for the semester include Chinese Culture University in New Taipei, National Yang Ming Chiao Tung University, which has campuses in Taipei and Hsinchu City, and Yuan Ze University in Taoyuan.
The Ministry of Education said Saturday it will subsidize the cost of transportation for infected students or those listed as contacts to return home around Taiwan, as well as the cost of operating dormitories established for students required to undergo quarantine.
Vaccine rollout for children
Over 3,000 elementary school children in Taipei were given a first dose of the Moderna COVID-19 vaccine on campus from May 5-13, the city's Department of Education said Saturday.
Deputy Mayor of Taipei Tsai Ping-kun (蔡炳坤) told reporters on Saturday that parents of 23 percent of the city's 128,342 children aged 6-11 indicated they wanted their children to be vaccinated at school.
Meanwhile, the city's vaccination booking service has arranged appointments for more than 1,000 children to take the vaccine next week, Tsai added.
Parents can also take their children to 13 hospitals in Taipei to receive the vaccine, he said.
Pingtung County government said Saturday that 34 percent of its 34,695 children aged 6-11 have received a first dose of the Moderna vaccine, since the rollout began on May 2.
Between May 16 and May 22, 22 community hospitals and clinics will offer vaccinations to eligible children in Pingtung, the county government added.
In the offshore county of Kinmen, the local government said 463 of its 3,879 children aged 6-11, were given a first dose of the Moderna vaccine between May 10 and May 13, and there have been no reports of significant side effects.
CECC data shows that from May 2-9, a total of 27,942 children, or around 2 percent, in the 6-11 age group around Taiwan, had received one dose of a COVID-19 vaccine.
View All