CORONAVIRUS
/
'Taipei rapid tests requisitioned for Kaohsiung' rumor suspect apologizes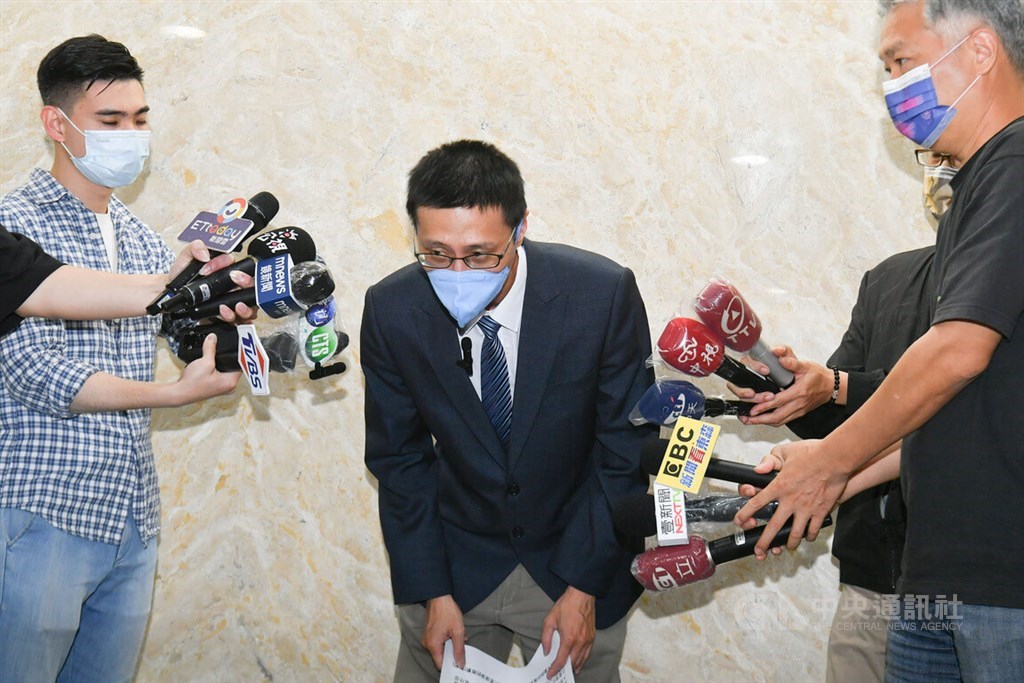 Taipei, May 13 (CNA) A member of staff at the Ministry of Health and Welfare's Taipei Medical University-Shuang Ho Hospital suspected of spreading rumors online about the unfair distribution of COVID-19 rapid tests made a public apology Friday.
The anesthesiologist, surnamed Lee (李), made an apology at the New Taipei hospital, saying he was willing to accept legal responsibility and punishment handed down by the hospital for his negative actions, which he said had caused damage to the central government and to the people of Kaohsiung and Taipei.
Lee allegedly made a post on the popular PTT Bulletin Board System on May 7, claiming that the central government had been requisitioning Taipei's COVID-19 rapid tests and sending them to Kaohsiung, where the surge in domestic cases is lower than in Taipei.
To back up his claim, Lee reportedly used a link to a local news report on May 6 of a traffic accident involving a truck that was carrying rapid tests on the highway.
"While Taiwan is going through a serious challenge against the COVID-19, I should be using my role as a medical professional to stand with the nation's medical teams to safeguard the health of our citizens."
"In the future, I will remember my lesson and be strict on myself, and regarding my inappropriate actions and remarks, I am sincerely sorry to everyone," Lee said.
Meanwhile, Taipei Medical University-Shuang Ho Hospital said after a disciplinary committee meeting that Lee's actions had caused social unrest and seriously damaged the reputation of the hospital and that he should be given a major demerit and watched for any similar future occurrences.
Furthermore, Chen Ran-chou (陳潤秋), head of the New Taipei's Department of Health, said at a city COVID-19 press briefing Friday that the case was being investigated by Kaohsiung police.
Chen said if Lee was found guilty of spreading rumors and false information related to the pandemic, he could be fined up to NT$3 million (US$100,515).
Related News
● Q&A/What to do if you or your contacts get COVID-19
May 13: Taiwan reports 65,011 new COVID-19 cases, 41 deaths
May 13: 'Taipei rapid tests requisitioned for Kaohsiung' rumor suspect apologizes
May 11: Some people with positive rapid test results to be counted as COVID-19 cases
April 27: Taiwan to start rationing sale of COVID-19 rapid test kits
April 14: Taiwan to requisition 40 million COVID rapid tests a month: premier
View All