CORONAVIRUS
/
COVID-19 treatment channels for children to be set up: CECC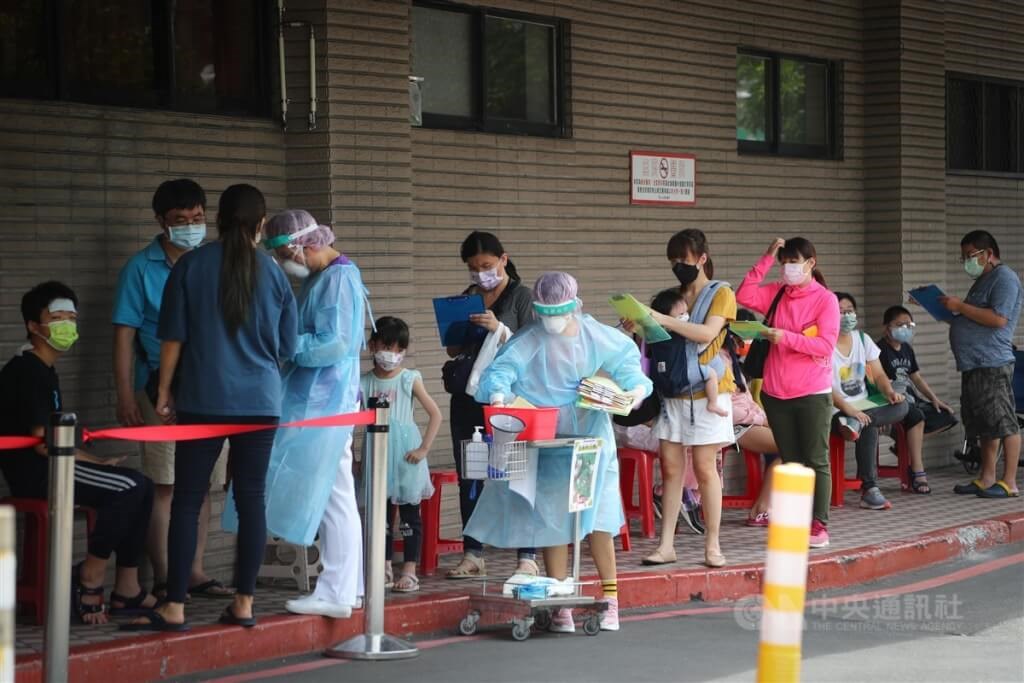 Taipei, May 13 (CNA) Public hospitals in Taiwan are in the process of establishing a special access channel for children aged six or below seeking medical attention amid a spike in domestic COVID-19 cases, the Central Epidemic Command Center (CECC) announced Friday.
The special access, operated by public hospitals under the Ministry of Education (MOE), the Ministry of National Defense (MND), the Veterans Affairs Council (VAC), and the Ministry of Health and Welfare (MOHW), will expedite the process of obtaining medical help for children, according to the CECC.
Children can use the access to make clinic appointments or seek emergency treatment, Health Minister and CECC head Chen Shih-chung (陳時中) said at the daily CECC press briefing.
There will also be independent traffic flow lanes designated for children to avoid waiting and crowd gathering, Chen said.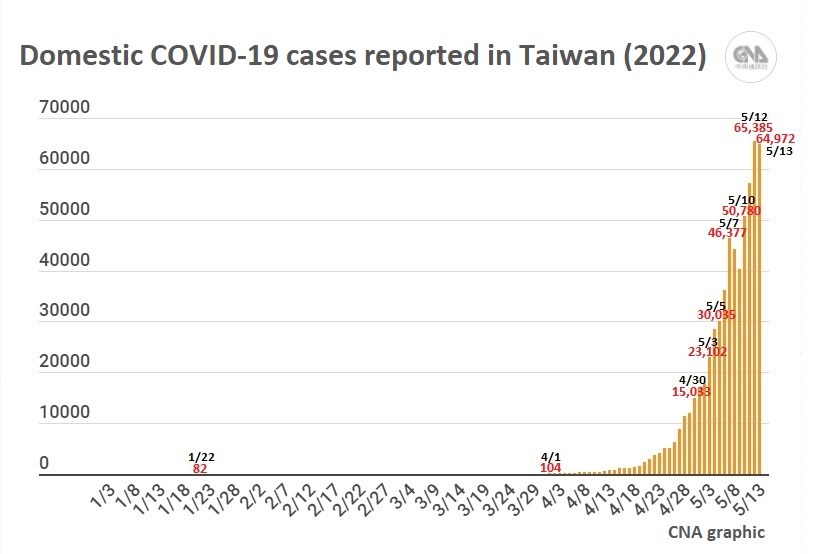 According to Chen, 35 public hospitals have established such access as of noon Friday, including 15 veterans general hospital branches supervised by the VAC and 13 armed forces general hospital branches supervised by the MND across Taiwan.
Three university hospitals under the MOE and four MOHW hospitals have also built a special channel for children, Chen said.
The remaining 13 public hospitals, all run by the MOHW, will have set up the access by May 18, he said.
Related News
● Q&A/What to do if you or your contacts get COVID-19
May 17: CECC further tightens COVID-19 hospital admissions policy 
May 13: Taiwan reports 65,011 new COVID-19 cases, 41 deaths
May 9: 8-month-old baby becomes Taiwan's youngest severe COVID-19 case
April 28: Taiwan inks new Pfizer-BioNTech vaccine deal, approves use for children
April 26: COVID vaccine rollout for 6-11-year-olds to start May 2: MOE
April 20: Taiwan approves Moderna vaccine for children aged 6-11
April 19: Taiwan sees first death of young child due to COVID-19
View All