CORONAVIRUS
/
Easing of mask mandate, border controls possible in July: Health Minister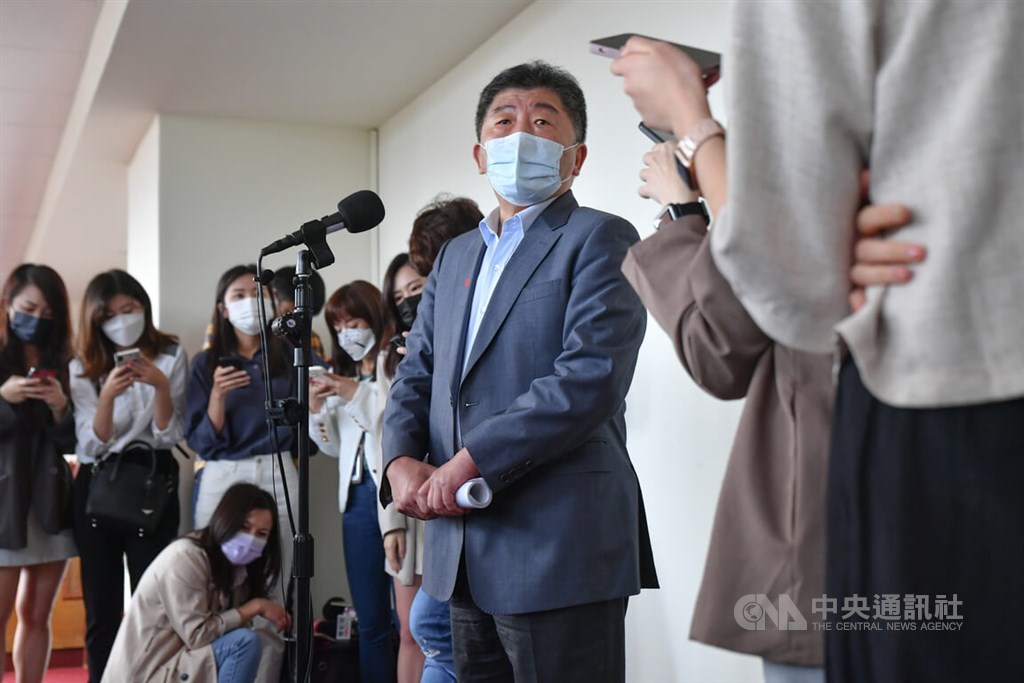 Taipei, May 9 (CNA) Parts of Taiwan's current mask mandate and border controls could be eased starting in July, when the number of COVID-19 infections in the country is expected to be on the decline, Health Minister Chen Shih-chung (陳時中) said Monday.
Update: Taiwan to cut COVID-19 quarantine for arrivals to 3 days from June 15
Speaking to reporters after an appearance at the Legislature, Chen, who also heads the Central Epidemic Command Center (CECC), said the current COVID-19 wave is expected to peak between May 20 and June 10.
On the issue of border controls, Chen said the problem with lifting regulations now was not the spread of infection per se, but rather the risk that it would increase the burden on the country's hospital system.
"By July, however, we should be well past the peak of the outbreak and have more sufficient health care capacity," Chen said, adding that at that time, relaxing the policy would be "less of a problem."
When asked if that meant the nation's outdoor mask mandate could also be eased in July, Chen replied, "of course."
"We hope that some parts of (the mandate) will not be lifted so quickly," he said, "but we should be able to slowly ease the rules for outdoor or open settings."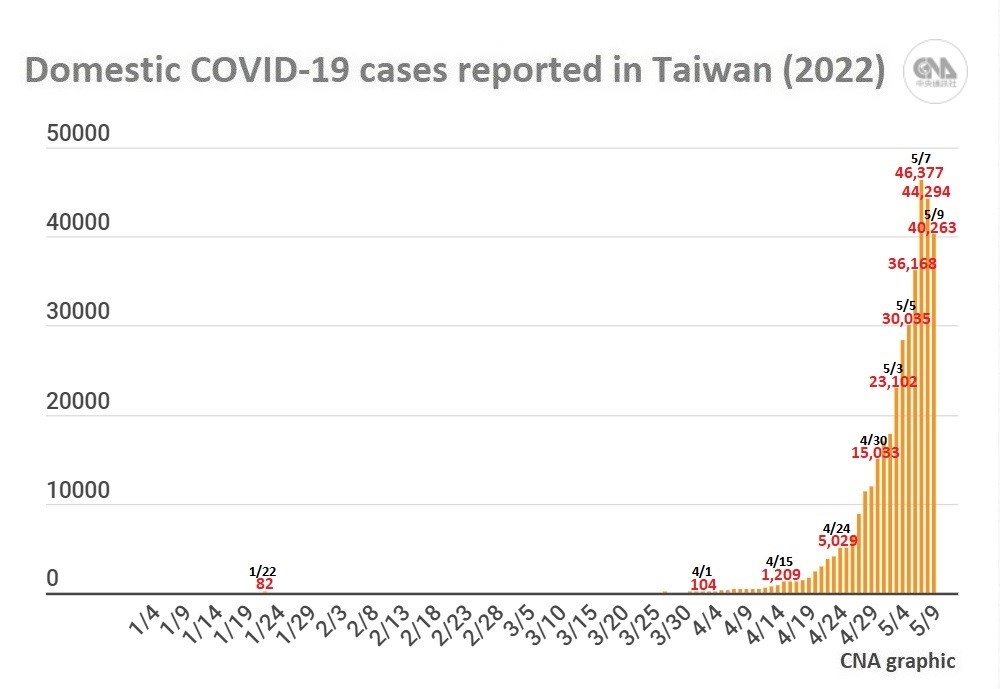 Meanwhile, Chen was less committal on the prospect of downgrading COVID-19 from a Category 5 to a Category 4 communicable disease, saying that such a move was "maybe" possible in July.
The government will begin those preparations only after the current wave has subsided, Chen said, noting that there is "a big difference" between the two categories in terms of the government's power to impose response measures.
Under Taiwan's Communicable Disease Control Act, Category 4 communicable diseases -- such as severe complicated influenza, Lyme disease and scrub typhus -- require monitoring of their occurrence or implementation of preventive and control measures.
Category 5 communicable diseases -- such as yellow fever, Ebola virus disease, MERS and COVID-19 -- are defined as those likely to cause "substantial impact on the health of the population" and to require the formulation of preventive and control measures or preparedness plans.
Taiwan's government designated COVID-19 as a Category 5 communicable disease on Jan. 15, 2020.
It also has a range of emergency powers granted under the Special Act for Prevention, Relief and Revitalization Measures for Severe Pneumonia with Novel Pathogens, which was enacted on Feb. 25, 2020.
Related News
May 8: Q&A/What to do if you or your contacts get COVID-19
May 7: Quarantine cut to 7 days for mild, asymptomatic COVID-19 cases: CECC
May 7: Taiwan rolls back quarantine rules for contacts of COVID-19 patients
May 7: Taiwan receives 8th shipment of Moderna COVID-19 vaccine this year
View All