CORONAVIRUS
/
Quarantine cut to 7 days for mild, asymptomatic COVID-19 cases: CECC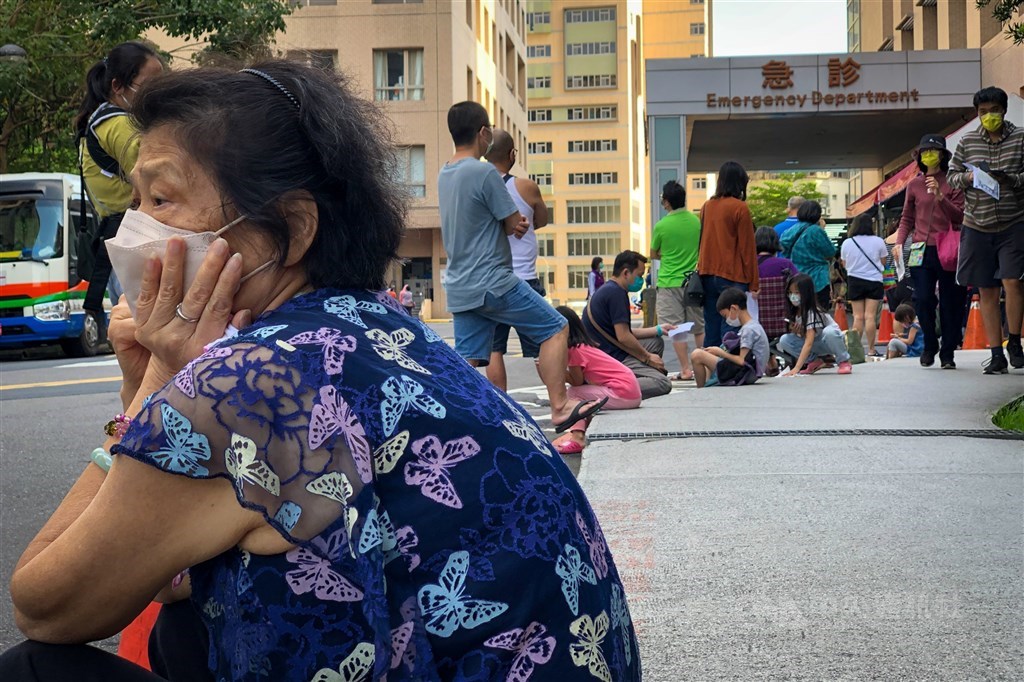 Taipei, May 7 (CNA) From Sunday, the quarantine period for COVID-19-infected individuals with mild or no symptoms in Taiwan will be cut down to seven days from a first positive test or the onset of symptoms, the Central Epidemic Command Center (CECC) announced Saturday.
The new seven-day quarantine regulations will only apply to mild or asymptomatic cases, and such individuals will still be required to undergo another seven days of self-health management, according to a CECC statement.
Under current rules, mild COVID-19 cases can leave isolation 10 days after the onset of symptoms without having to test negative, while asymptomatic cases are also allowed to leave without producing a negative test 10 days after their first positive test.
The new regulations will cover COVID-19-infected individuals quarantined at home and also mild or asymptomatic cases in hospitals or medically supported quarantine facilities and hotels, according to the CECC.
Mild or asymptomatic cases in hospitals and medically supported quarantine facilities and hotels will also be permitted to exit quarantine at any point if they produce two negative rapid test results, or five days after the onset of symptoms or a first positive test result if they produce a single negative rapid test result.
Minister of Health and Welfare Chen Shih-chung (陳時中) said at a daily press briefing Saturday that the changes were made due to the fact that the majority of those infected with the Omicron variant of COVID-19 experience mild or no symptoms.
The regulations were also being eased to preserve medical resources, Chen added.
Meanwhile, Chen said those with severe symptoms who have been hospitalized can exit quarantine when their symptoms ease and they produce a PCR test result that is either negative or has a cycle threshold (CT) value of 30 or above.
Related News
● Q&A/What to do if you or your contacts get COVID-19
May 7: Taiwan reports 46,536 new COVID-19 cases, 11 deaths
May 7: Taiwan rolls back quarantine rules for contacts of COVID-19 patients
May 6: 190 medical clinics to offer COVID-19 PCR testing: CECC
May 5: Rapid test positives to be counted as confirmed COVID cases from May 12
May 4: Taiwan adjusts hospital policy for COVID-19 patients
May 2: Symptomless people to face restrictions in getting PCR test
April 27: Taiwan to start rationing sale of COVID-19 rapid test kits
April 27: Taiwan to maintain current mask mandate through May
View All