CORONAVIRUS
/
COVID-19 contacts to receive fewer free tests during '3+4' quarantine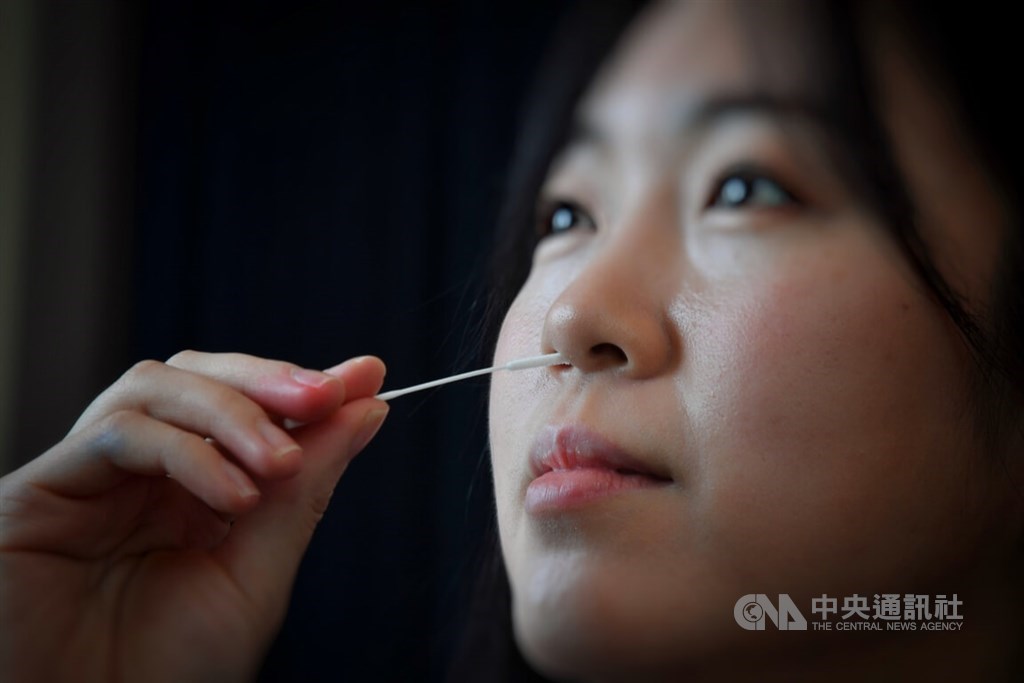 Taipei, April 28 (CNA) People in Taiwan listed as contacts of confirmed COVID-19 patients will now be given three free rapid tests, instead of five, during their seven-day isolation and self-initiated epidemic prevention period, the Central Epidemic Command Center (CECC) said Thursday.
Under the CECC's new "3+4" quarantine policy that took effect Tuesday, contacts of COVID-19 cases were being given five free rapid tests by the government during their three days of home quarantine and four days of "self-initiated epidemic prevention."
During the four-day self-initiated epidemic prevention period, individuals are allowed to go out, provided that they first take a rapid test and obtain a negative result, according to the CECC.
The CECC had said initially that during the "3+4" quarantine period, COVID-19 contacts would each be given free kits of five rapid tests.
On Thursday, however, the CECC changed that plan, with immediate effect, saying that adults and university students will receive three free tests, while elementary and secondary school students will be given two.
The government will not distribute any free rapid tests for children under school age, the CECC said.
CECC spokesperson Chuang Jen-hsiang (莊人祥) told CNA that younger students and children will receive fewer free tests or none at all because they are less likely to go out during the four-day self-initiated epidemic prevention period.
Related News
May 7: Quarantine cut to 7 days for mild, asymptomatic COVID-19 cases: CECC
May 7: Taiwan rolls back quarantine rules for contacts of COVID-19 patients
May 5: Rapid test positives to be counted as confirmed COVID cases from May 12
May 3: Taiwan to shorten quarantine for arriving travelers from 10 to 7 days
May 2: Symptomless people to face restrictions in getting PCR test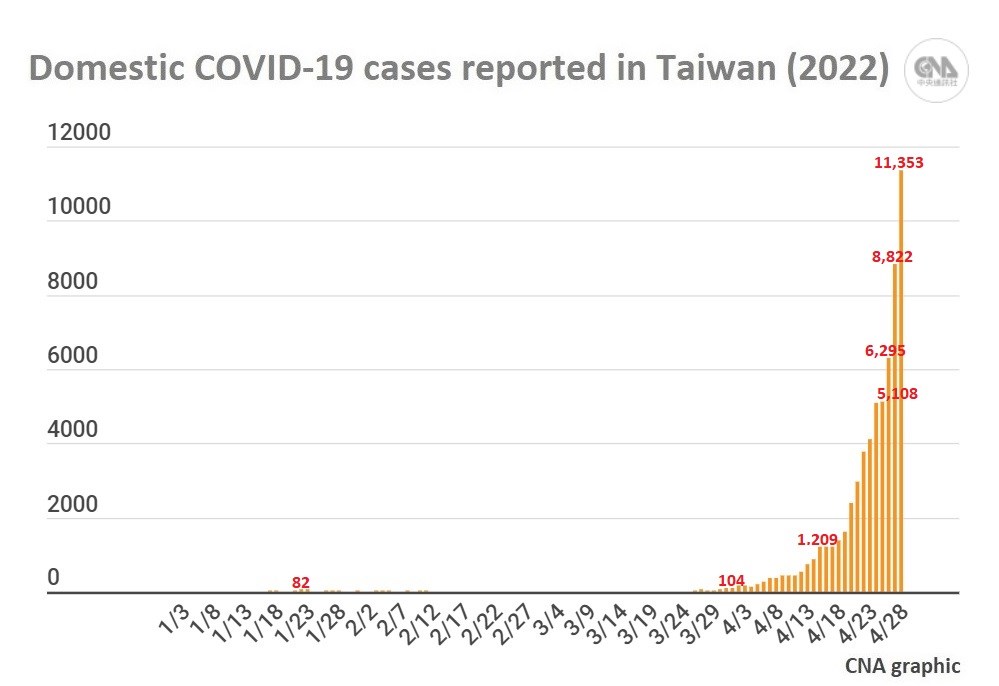 Under the CECC's "3+4" rules, people listed as contacts can go to work and take public transportation in the last four days, once they test negative, but they are not allowed to enter schools.
Chuang said local government health and civil affairs departments are working with schools to distribute free COVID-19 rapid tests for children listed as contacts.
At the CECC's daily press briefing, Minister of Health and Welfare Chen Shih-chung (陳時中) said the decision to hand out fewer free rapid tests was not related to a supply shortage.
Rather, the CECC thinks it will be a more efficient use of resources if people buy some tests and receive some free from the government, he said, noting that rapid tests are being sold at a controlled price through the government's distribution system.
The government on Thursday launched a rapid test rationing system, allowing the sale of one five-test kit, at a price NT$500 (US$16.92), to each person who presents either a National Health Insurance card or Alien Resident Certificate.
As of 12 p.m., 244,000 packets of rapid tests had been sold under the government's controlled distribution system, Chen said.
The government plans to launch a second round of controlled COVID-19 rapid test distribution, after the first 4 million kits have been sold, he said.
Related News
April 28: Nearly 60,000 COVID-19 rapid test kits sold in 2 hours
April 28: Taiwan inks new Pfizer-BioNTech vaccine deal, approves use for children
April 27: Taiwan to maintain current mask mandate through May
April 26: COVID vaccine rollout for 6-11-year-olds to start May 2: MOE
April 25: Taiwan will retain 10-day quarantine rule for arriving travelers: CECC
April 21: Rapid testing to replace preventive quarantine: health minister
April 15: Taiwan mandates 3 COVID shots for high-risk groups, venues
April 7: Taiwan suspends some COVID contact tracing, adopts new control model
April 1: Taiwan still plans to open up gradually, despite case spike: Premier
View All