CORONAVIRUS
/
Domestic COVID-19 cases could exceed 1 million: CECC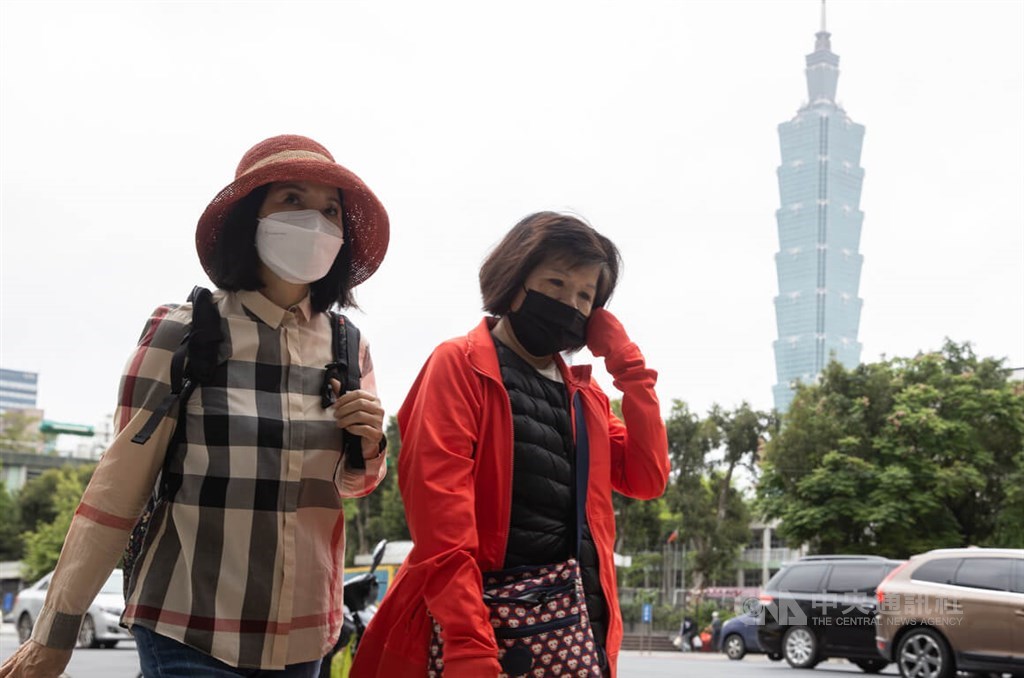 Taipei, April 15 (CNA) Minister of Health and Welfare Chen Shih-chung (陳時中) said Friday that it could not be ruled out that cumulative domestic cases of COVID-19 in Taiwan exceed 1 million.
However, as the predominant and highly contagious Omicron variant of the disease produced mostly mild cases, Chen said that focus will be directed towards harm reduction, higher vaccination rates, antiviral medicines, and identifying mild and severe cases.
Concerns about the rising number of cases were raised by the media at a press conference Friday as Taiwan reported 1,209 new domestically transmitted COVID-19 cases, breaking its single-day high for a third consecutive day.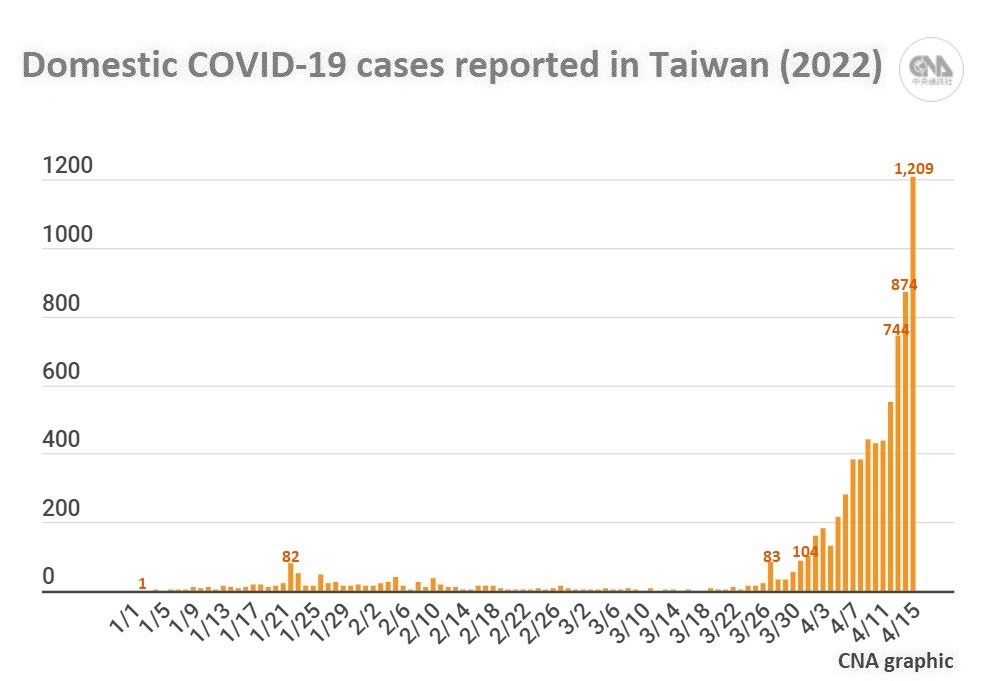 To date, Taiwan has confirmed 31,857 COVID-19 cases since the pandemic began, including 22,355 domestically transmitted infections, according to CECC data.
Taiwan is making sure its supply of the oral COVID-19 drug Paxlovid is adequate, Chen said.
A total of 4,100 courses of the drug arrived in Taiwan Thursday, with about 10,000 more expected next week, he added.
In addition, a further 300,000 courses are scheduled to be delivered in the second quarter, Chen said.
Currently, Taiwan has 13,700 courses in stock, each comprising 30 tablets to be taken over a five-day period following the onset of symptoms. However, only 230 courses have so far been used during the pandemic, according to CECC data.
According to Chen, Paxlovid is mainly given to patients who are 65 years old and over or those under 65 with a chronic health condition.
Meetings will be held next week to discuss the possibility of inoculating children aged 5-11 years old against COVID-19, Chen added.
View All