Cool, wet weather forecast for Tomb Sweeping weekend in Taiwan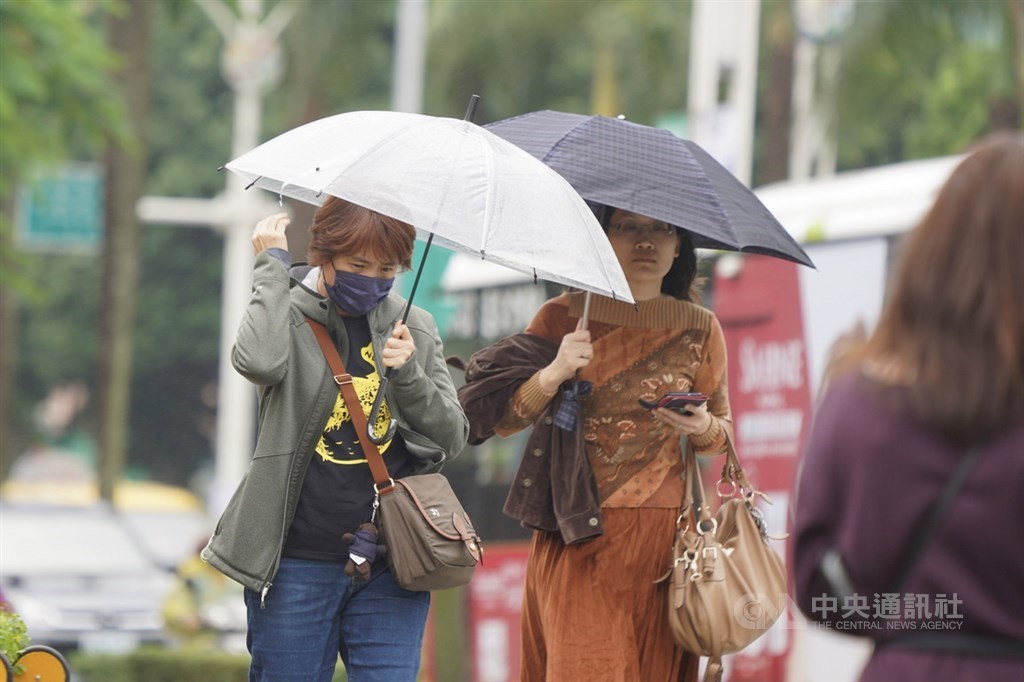 Taipei, April 1 (CNA) The weather in Taiwan is expected to be cool and rainy during the first part of the four-day Tomb Sweeping Festival holiday, with lows of 14 degrees Celsius in some areas, the Central Weather Bureau (CWB) said Friday.
As a cold air mass approached, daytime temperatures of 16-18 degrees Celsius were expected Friday in northern and northeastern parts of the country, and 20-26 degrees in the central and southern areas, according to the CWB.
On Saturday and Sunday, the first two days of the holiday, the mercury is likely to drop to 14-15 degrees in the northern half of the country, as the cold air mass moves in, the CWB said. The weather front will also bring moisture, which means those areas can expect increased rainfall, the bureau said.
In central and southern Taiwan, temperatures are forecast to hover around 17 degrees over the weekend, with some possible rainfall, according to the CWB.
As the weather system weakens on Monday, however, the mercury in northern Taiwan is expected to rise to around 20 degrees, and by Tuesday, it is likely to reach 26 degrees, the CWB said.
Central and southern Taiwan can expect temperatures of 26-27 degrees, while sunny skies will prevail across most of the country on Monday and Tuesday, the last two days of the Tomb Sweeping Festival holiday, the weather bureau said.
Meanwhile, the Environmental Protection Administration (EPA) said the air quality on Friday was rated as "good" in Yilan, Hualien, and Taitung in the east, and Hsinchu and Miaoli in the north. The air quality was "fair" in some northern areas, central Taiwan, and Yunlin, Chiayi and Tainan in the south, as well as in the outlaying Matsu, Kinmen and Penghu islands, the EPA said.
In some parts of Kaohsiung and Pingtung in the south, the air quality index was flashing an "orange" alert, indicating unhealthy levels for sensitive groups, the EPA said.