CORONAVIRUS
/
Taiwan reports 163 new COVID-19 cases, including 56 domestic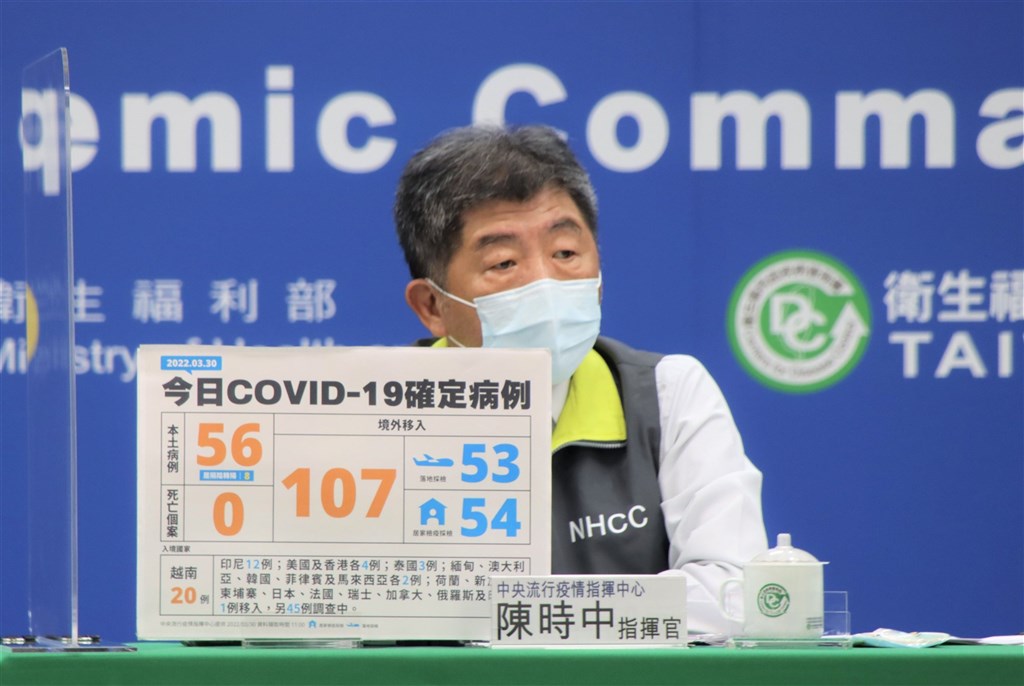 Taipei, March 30 (CNA) Taiwan reported 163 new COVID-19 cases on Wednesday -- 56 domestically transmitted and 107 that originated abroad -- and no new deaths from the disease, according to the Central Epidemic Command Center (CECC).
Most of the new domestic cases have been linked to known clusters recently identified around Taiwan, including a cluster in Keelung involving police officers and a karaoke bar, for which 13 new cases were reported Wednesday, and a cluster linked to Datan Power Plant in Taoyuan, which saw 12 new cases Wednesday, according to the CECC.
But the sources of infections in 14 cases, which are residents of New Taipei, Taipei, Taoyuan, and Keelung, were still being investigated, Minister of Health and Welfare Chen Shih-chung (陳時中) said at a press briefing.
Of the domestic cases, three are children under the age of 10, who are not eligible for the COVID-19 vaccine in Taiwan; three individuals were unvaccinated; two received one dose of the Moderna vaccine; and one received a dose of the Pfizer-BioNTech vaccine, according to the CECC.
The vaccination status in one case was still being looked into, while the other patients had received either two or three doses of a COVID-19 vaccine, the CECC said.
Update: Taiwan adds 56 local COVID-19 cases, 13 linked to Keelung cluster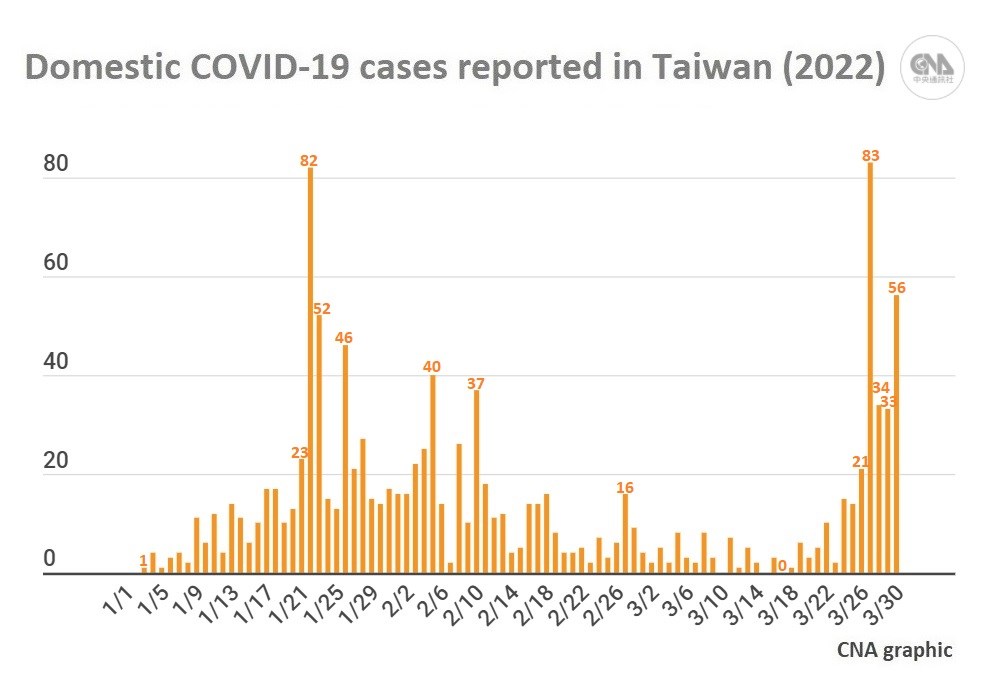 Meanwhile, 107 new imported cases were recorded Wednesday, and 53 of them were travelers who tested positive on arrival in Taiwan, Chen said.
The CECC did not release any information regarding the vaccination status of the imported cases.
To date, Taiwan has confirmed 23,155 COVID-19 cases since the pandemic began in early 2020, including 15,782 domestically transmitted infections.
With no deaths reported Wednesday, the number of confirmed COVID-19 fatalities in the country remained at 853.
Related News
March 30: Mass COVID-19 testing in Keelung planned as domestic cases spike
March 29: Keelung cluster involving karaoke bar, police officers, grows to 48 cases
March 28: Keelung, Taoyuan clusters see spike in new COVID-19 cases
March 27: Domestic COVID-19 cases spike in Taiwan as clusters grow
Recent cases
March 29: Taiwan reports 96 new COVID-19 cases, including 33 domestic
March 28: Taiwan reports 127 new COVID-19 cases, including 34 domestic
March 27: Taiwan reports 203 new COVID-19 cases, including 83 domestic
March 26: Taiwan reports 103 new COVID-19 cases, including 21 domestic
March 25: Taiwan reports 136 new COVID-19 cases, including 14 domestic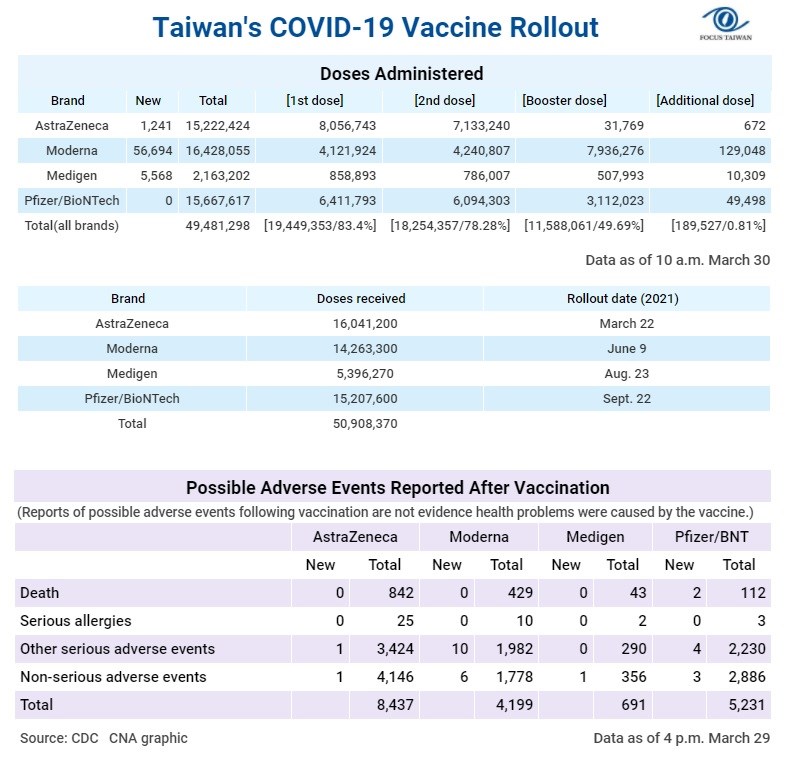 View All