CORONAVIRUS
/
Keelung cluster involving karaoke bar, police officers, grows to 48 cases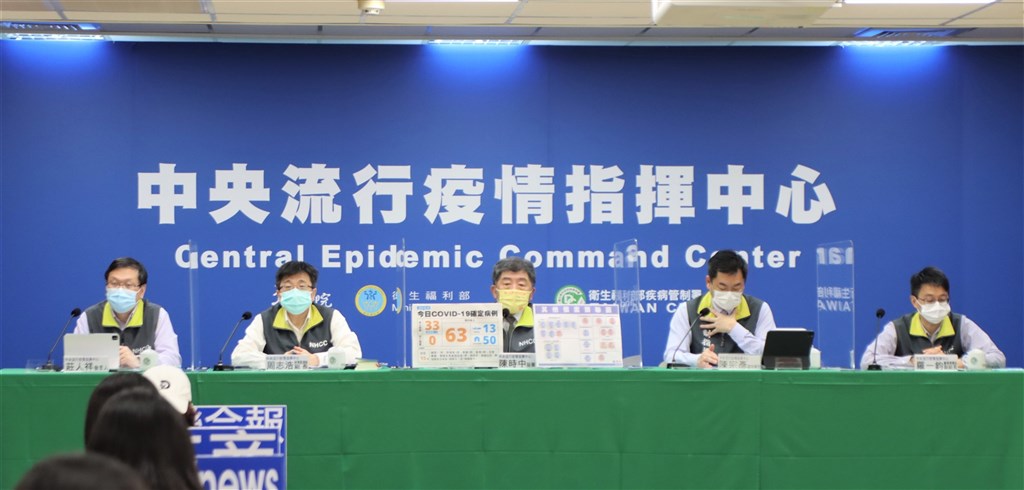 Taipei, March 29 (CNA) Taiwan reported 33 new domestically-transmitted COVID-19 infections on Tuesday, with a cluster in Keelung involving police officers and a karaoke bar increasing to 48 cases, according to the Central Epidemic Command Center (CECC).
Keelung cluster
At a press briefing, Minister of Health and Welfare Chen Shih-chung (陳時中) said Keelung saw nine new cases on Tuesday, two of them involving police officers.
Currently, 12 police officers in the northern Taiwan city have tested positive for COVID-19 since the cluster was first reported late last week, Chen said.
The other infected individuals in the Keelung cluster include a taxi driver and two family members of a COVID-19 patient who recently visited a karaoke bar, which has seen a growing number of cases linked to it, he added.
Power plant cluster
In Taoyuan, the cluster linked to the Datan Power Plant reported three new cases on Tuesday, involving a subcontractor, a security guard, and the daughter of an engineer at the power plant.
According to the health minister, the number of cases in the cluster now total 66.
Meanwhile, three new COVID-19 cases were reported in Taitung, involving a mother and her daughter, while the third is their neighbor, Chen said, adding that the number of cases in the cluster has increased to nine.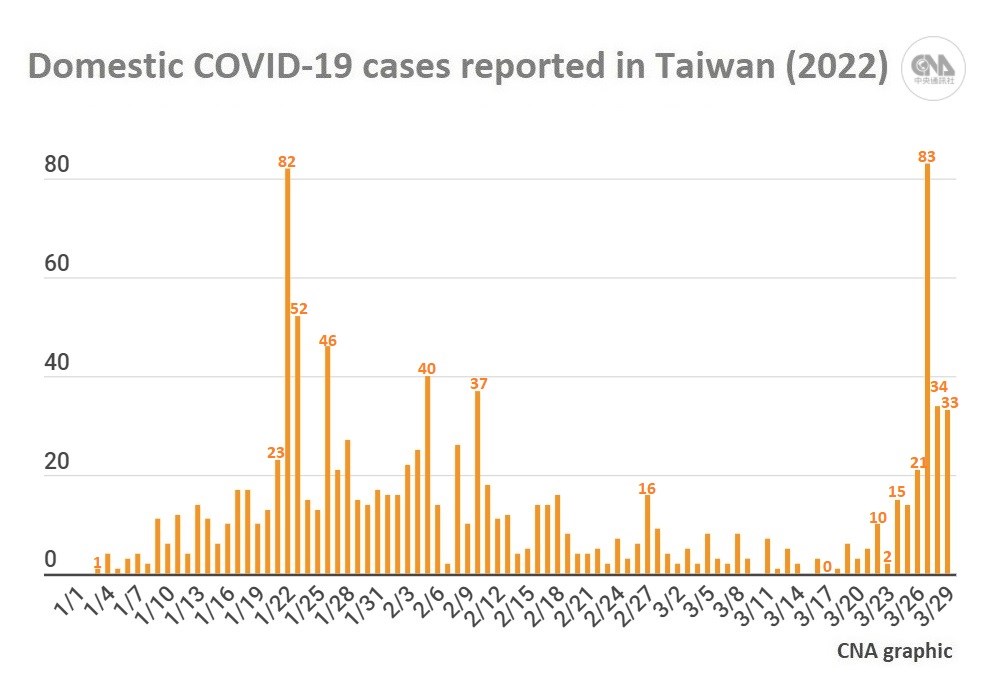 Health minister's concerns
The other domestic cases in Taiwan on Tuesday were reported in Taipei, Kaohsiung, New Taipei's Zhonghe, Sanchong, Yonghe and Tamsui districts and Changhua County, according to the CECC.
Chen said he was concerned about the sporadic and isolated cases popping up around the country, especially the ones in Yonghe and Tamsui which were first reported on Tuesday.
The only good thing about the latter two cases (Yonghe and Tamsui), he said, is that both patients were tested as having low viral loads, as indicated by their high cycle threshold (CT) values.
Imported cases
According to the CECC, the 63 new imported COVID-19 cases on Tuesday were 44 males and 19 females, under 5 to over 70 years of age.
They entered Taiwan from Feb. 16 to March 28 and came from various countries and areas, including Indonesia, Vietnam, the Philippines, Thailand and Hong Kong. A total of 13 tested positive for COVID-19 on arrival at at the airport in Taiwan, the CECC said.
Related News
March 29: People possibly exposed to COVID-19 urged to take free rapid test
March 29: Taiwan reports 96 new COVID-19 cases, including 33 domestic
March 28: Keelung, Taoyuan clusters see spike in new COVID-19 cases
March 27: Domestic COVID-19 cases spike in Taiwan as clusters grow
March 26: More COVID-19 cases reported at New Taipei factory
March 25: Taiwan reports new COVID-19 cases at New Taipei factory and Keelung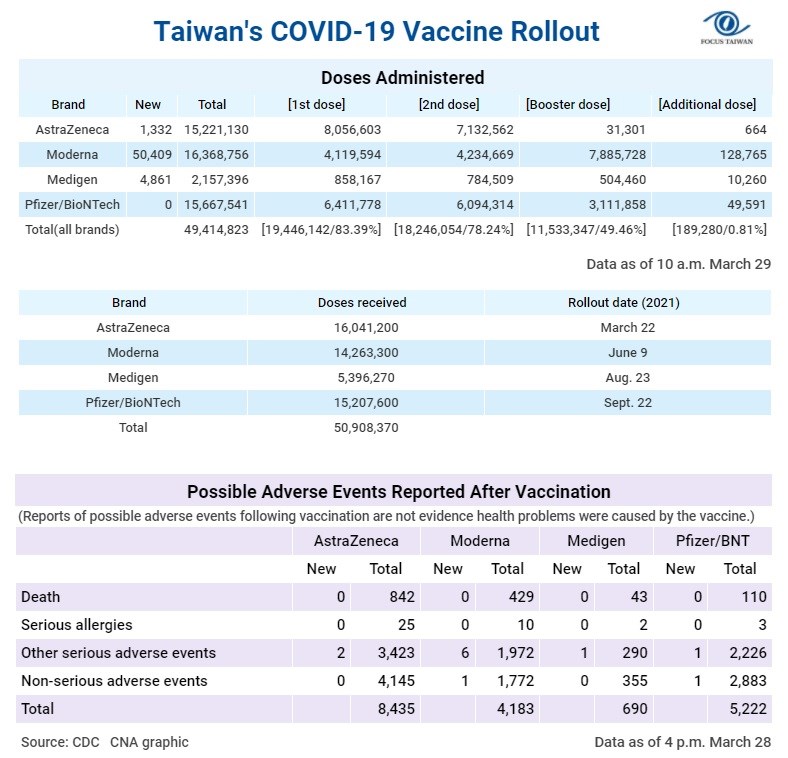 View All