NDC approves study on new light rail line for New Taipei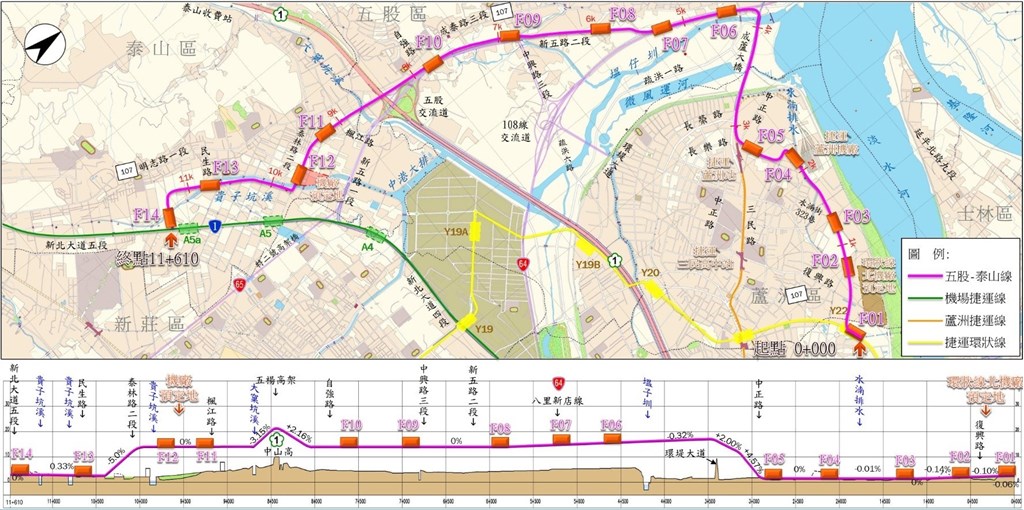 Taipei, Feb. 21 (CNA) The National Development Council (NDC) has approved a feasibility study on the construction of a light rail line linking Wugu, Luzhou and Taishan districts in New Taipei, the city's Department of Rapid Transit Systems (DORTS) said Monday.
The study will need to be reviewed by the Cabinet for approval before New Taipei can proceed with the next steps in the project, including conducting an environmental impact assessment that would take three years, DORTS said.
If construction on the new 11.61-kilometer line goes ahead, it is expected to cost an estimated NT$22.78 billion (US$818.40 million) and could take roughly six years to complete, the department said.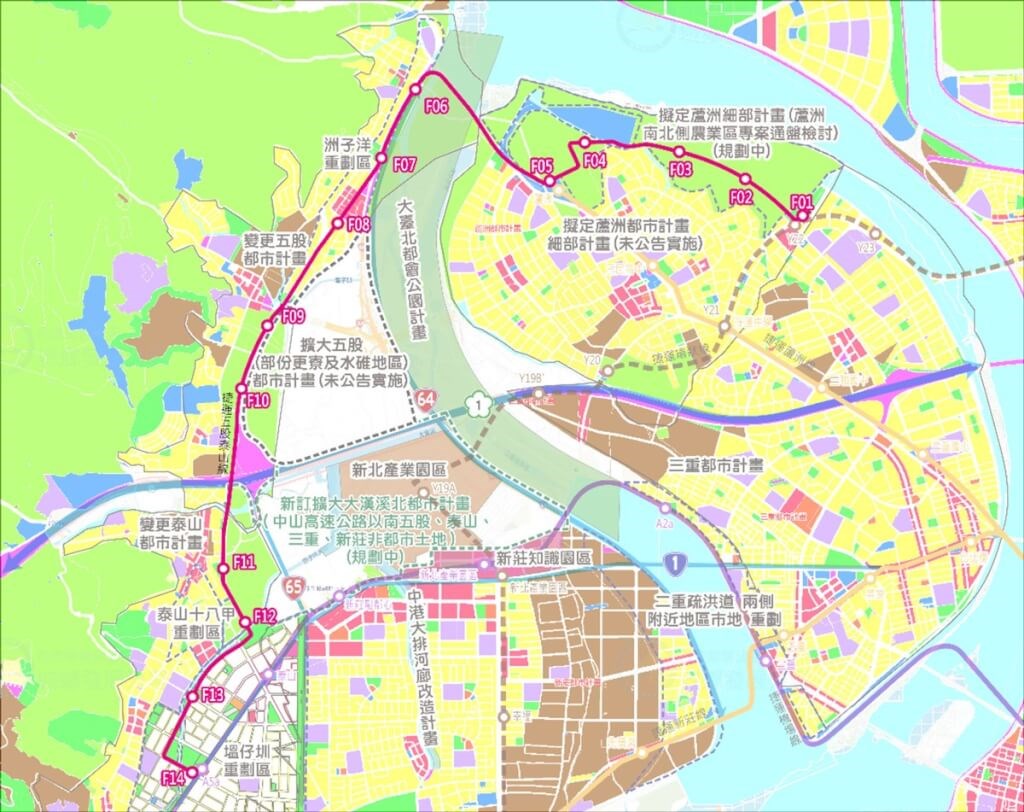 The New Taipei City government has said construction of the project could be completed by 2030.
The proposed Wugu-Taishan Line would branch out from a station (Y22) of the northern section of the Mass Rapid Transit (MRT) Circular Line that is currently under construction and have 14 stations, the city said.
It would run through various redevelopment zones in Wugu, Taishan and Luzhou and would be designed to alleviate the traffic congestion that often plagues those areas during rush hour, the city said.