CORONAVIRUS
/
Ban on migrant workers from Philippines, Vietnam to be lifted Tuesday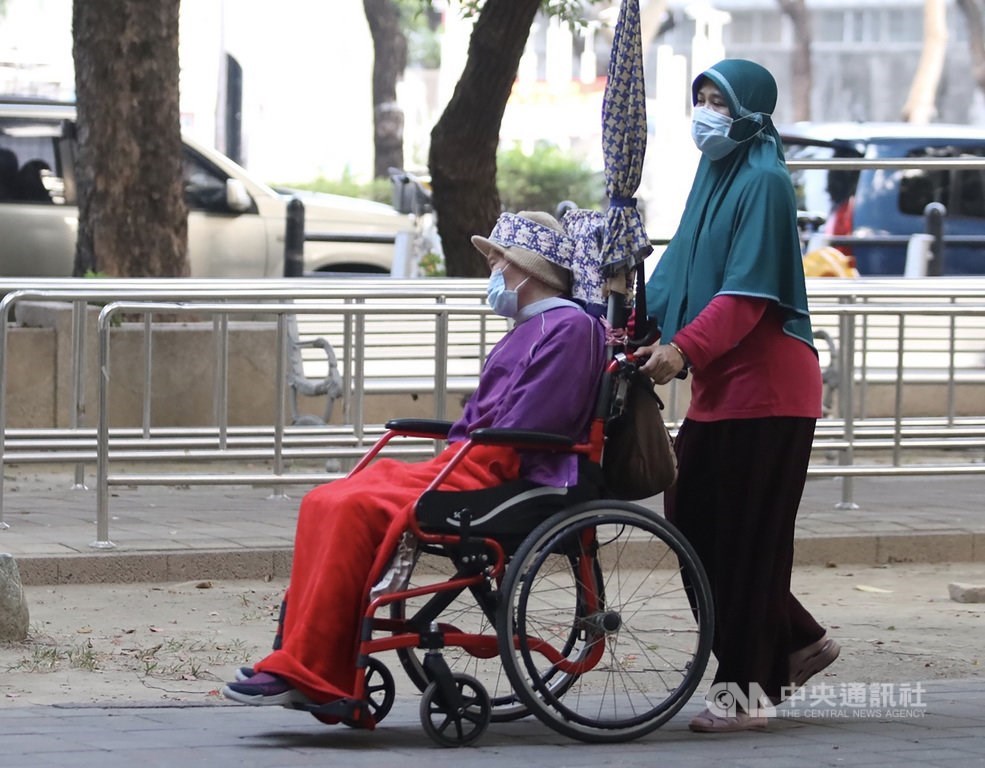 Taipei, Feb. 14 (CNA) Taiwan will lift its entry ban on migrant workers from Vietnam and the Philippines on Tuesday, in addition to those already permitted from Indonesia and Thailand, but employers will be required to follow a slew of revised COVID-19 control measures, the Ministry of Labor said Monday.
Quarantine arrangements
Under the new rules, arriving migrant workers will be allowed to stay in quarantine hotels instead of government quarantine facilities currently required.
In addition, employers will have to cover the accommodation cost of the 14-day compulsory quarantine and additional 7-day self-health management migrant workers are required to undergo when entering Taiwan, according to the ministry.
However, the ministry will provide subsidies covering 50 percent of the cost of quarantine and self-health management for employers of migrant workers in the social welfare category, with the subsidies capped at NT$1,250 (US$45.87) per day per worker.
Moreover, the government will also pay for polymerase chain reaction (PCR) tests at the end of the quarantine period, but employers are required to shoulder the cost of field services and transportation incurred by personnel dispatched by testing institutions to quarantine hotels, according to the ministry.
Employers and migrant workers will also have to observe relevant disease prevention and control measures.
Vaccination
Under the new measures, migrant workers must be fully vaccinated before being allowed to enter Taiwan.
Employers must report to the local government the hotel within its jurisdiction where a migrant worker is to spend his or her 14-day quarantine and 7-day self-health management period.
Under the new rules, after the 14-day quarantine period ends, migrant workers have to undergo seven days of self-health management in the same hotel before being allowed to go to their workplace.
Tests
Upon arrival in Taiwan, migrant workers must take a PCR test and will receive a free COVID-19 rapid test kit before leaving for a quarantine hotel.
Arriving migrant workers must also take a PCR test on the 13th or 14th day of their quarantine period in hotels, according to the rules.
On their 20th or 21st day at a hotel, migrant workers must take a rapid test, while employers have to help confirm the results and upload the data to the ministry's Entry And Departure Of The Foreign Labor Airport Care Service website.
Registration
Employers are required to register data and information for arriving migrant workers on the website, including their nationality, date of entry, flight number and who will pick them up at the airport, the ministry said.
Migrant workers can be allowed entry between three and 30 days after registration, it added.
Other data that has to be uploaded for arriving migrant workers includes information on quarantine hotels, vaccination certificates, COVID-19 insurance documentation and PCR test results, according to the ministry.
Taiwan banned the entry of all foreign nationals without residency -- including migrant workers -- last May following an unprecedented spike in domestic COVID-19 cases.
However, Taiwan slightly loosened the border restrictions from late last year to allow migrant workers from Indonesia and Thailand to enter because of the two nations' greater willingness to cooperate and adhere to Taiwan's COVID-19 rules.
View All