CORONAVIRUS
/
Taiwan to resume COVID testing of travelers to offshore counties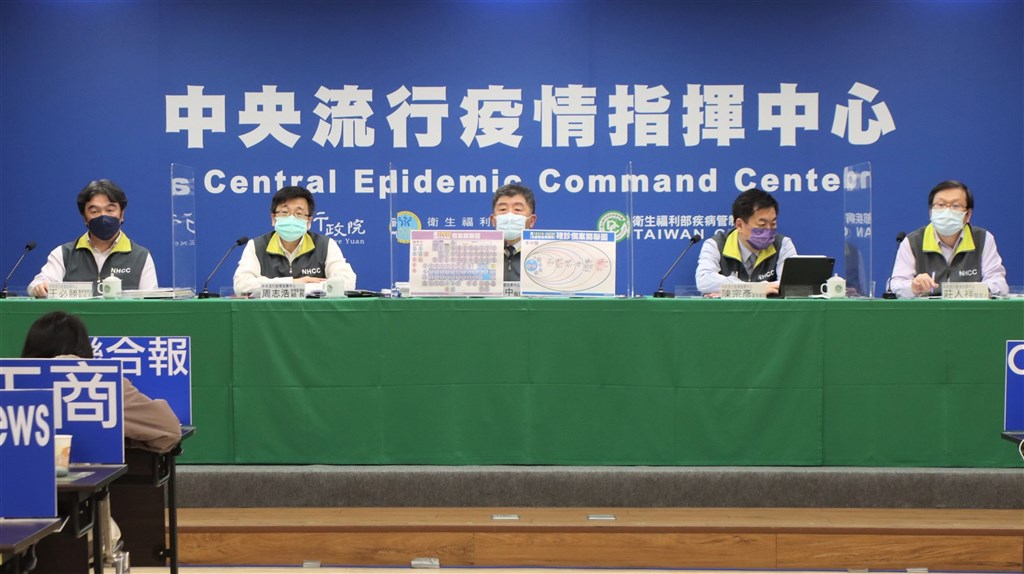 Taipei, Jan. 28 (CNA) Domestic travelers from Taiwan's main airports to its offshore territories will be required to show a negative COVID-19 test before they can board their flights, if they report symptoms of the disease, the Department of Navigation and Aviation (DNA) said Friday.
The testing requirement, which was implemented last May for about five months, will resume on Saturday for symptomatic passengers traveling by air to the island counties of Kinmen, Penghu and Lienchiang (Matsu), DNA Director-General Ho Shu-ping (何淑萍) said at a Central Epidemic Command Center (CECC) press briefing.
If such passengers do not have proof of a negative COVID-19 test done within 24-hours of their departure, they will be given a rapid test at the airport, Ho said.
All travelers to the offshore counties will also be required to complete a health declaration form within the two-week period before their trip, and a COVID-19 test will be mandatory if they report any symptoms of the disease on the form, she said.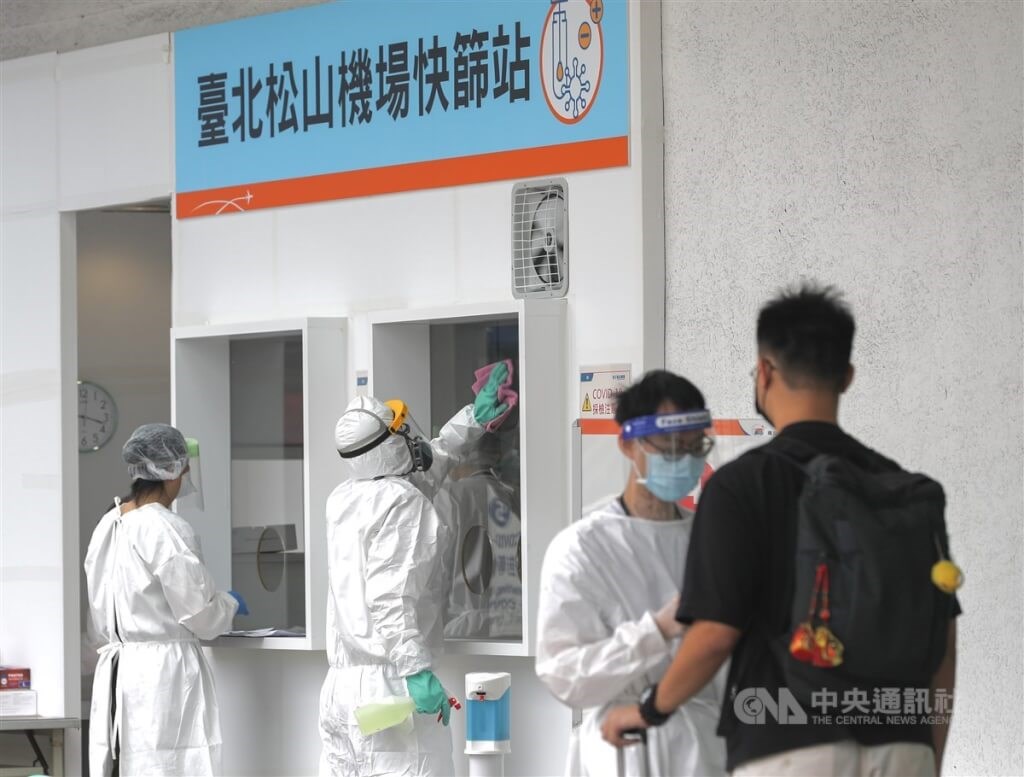 Other passengers can voluntarily choose to have the rapid test, Ho said, adding that people who test positive will be required to go to a hospital for further testing and should able to get a full refund on their airplane ticket.
The testing requirement is being reintroduced to help prevent the spread of COVID-19, amid a rise in domestic cases in the past few weeks, according to Ho.
New COVID cases
At the CECC press briefing, Health Minister Chen Shih-chung (陳時中) reported 71 new COVID-19 cases -- 27 domestic and 44 imported.
He said most of the 27 new domestic cases were linked to existing clusters or isolated cases in Toayuan, Kaohsiung, Greater Taipei and Yilan, but the sources of three infections had not yet been determined.
The three people are an Indian national, who took a test ahead of a planned overseas trip, and two Taoyuan residents who voluntarily got tested at sites set up in the city, Chen said.
Since the start of the year, the total number of domestic COVID-19 cases has increased to 419, seven of which are of unknown origin, according to the CECC.
Chen said the CECC is still trying to trace the source of cluster infections at a hotel in Yilan County and a hotpot restaurant and kindergarten in Taoyuan City.
On Wednesday, Centers for Disease Control Deputy Director-General Lo Yi-chun (羅一鈞) said genome sequencing of the coronavirus found in locally transmitted cases showed 10 chains of infections of the Omicron variant and subvariant of the virus.
More than 200 of the domestic cases confirmed so far in January have been linked to infections first identified at Taiwan Taoyaun International Airport and to clusters that sprung up at a social club, factories, a bank, a steakhouse, and most recently at the Farglory Free Trade Zone in Taoyuan, according to the CECC.
In the second-largest largest cluster, the number of cases has increased by four to 77, involving workers at Port of Kaohsiung and their contacts, Chen said.
There are also new cases among the contacts of a real estate agent and of cases linked to the hotel cluster in Yilan, and one infection that was possibly transmitted to the caregiver of a patient at Far Eastern Memorial Hospital in New Taipei, he said.
CECC close Taoyuan airport operations
Meanwhile, a CECC facility that was set up at Taoyuan International Airport on Jan. 4 to deal with the recent outbreak there been closed, as no new cases have been reported in that cluster for the past two weeks, Chen said.
During its 25 days of operations at the airport, the CECC improved disease prevention measures there and introduced a new protocol on Jan. 11 that requires passengers to wait at the airport for the results of the mandatory COVID-19 tests done on arrival, he said.
Regarding imported cases, the CECC reported 44 new ones on Friday, 14 of which were arrivals the previous day, while some were people who entered Taiwan as early as Jan. 13, and 25 were returning Taiwanese, ahead of the nine-day Lunar New Year holiday that starts Saturday.
To date, Taiwan has confirmed a total of 18,634 COVID-19 cases, including 15,019 domestically transmitted infections.
With no deaths reported Friday, the number of confirmed COVID-19 fatalities in the country remained at 851, with the most recent one recorded on Jan. 13.
View All