CORONAVIRUS
/
Taipei's new on-site dining guidelines based on vaccination status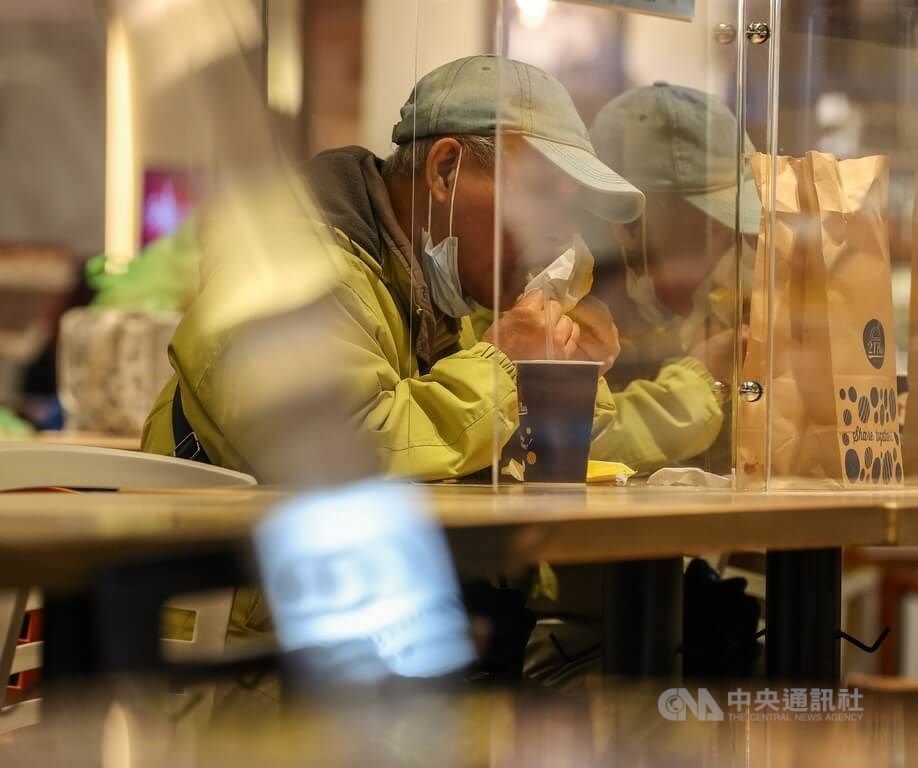 Taipei, Jan. 28 (CNA) The Taipei City government issued a new set of guidelines Friday on eating in restaurants in the city that recommend that people who are not fully vaccinated avoid on-site dining and opt for takeout instead.
At a press conference, Taipei Mayor Ko Wen-je (柯文哲) described the new guidelines being implemented by the city as "COVID-19 Alert Level 2.5," and he appealed to the public to observe the recommendations given the recent domestic spread of COVID-19 in Taiwan.
The measures apply mainly to restaurants, bars and other places where people can have a meal, but violators will not be punished, he said.
Ko, however, did not say how the guidelines will be carried out, and people will not be required to show any documents proving vaccination when entering a dining area.
He simply called on restaurant owners to ensure that their employees are fully vaccinated, meaning that they have received a second dose of a COVID vaccine 14 or more days ago, and that they follow through with a booster shot when eligible.
Taiwan currently remains at a Level 2 COVID-19 alert, and on Wednesday, the Central Epidemic Command Center said it was not yet considering a ban on on-site dining, even though many of the most recent COVID-19 infections have been traced back to restaurants.
The issue has arisen because restaurants are among the few indoor facilities in Taiwan other than people's own homes where one can be without having to wear a surgical mask.
Under what it called the Level "2.5 alert" dining rules, Taipei will adopt a color-coded system in which people who have received a COVID-19 booster shot or two doses of a vaccine with the second dose coming at least 14 days earlier are in the green light category and can eat indoors without restrictions.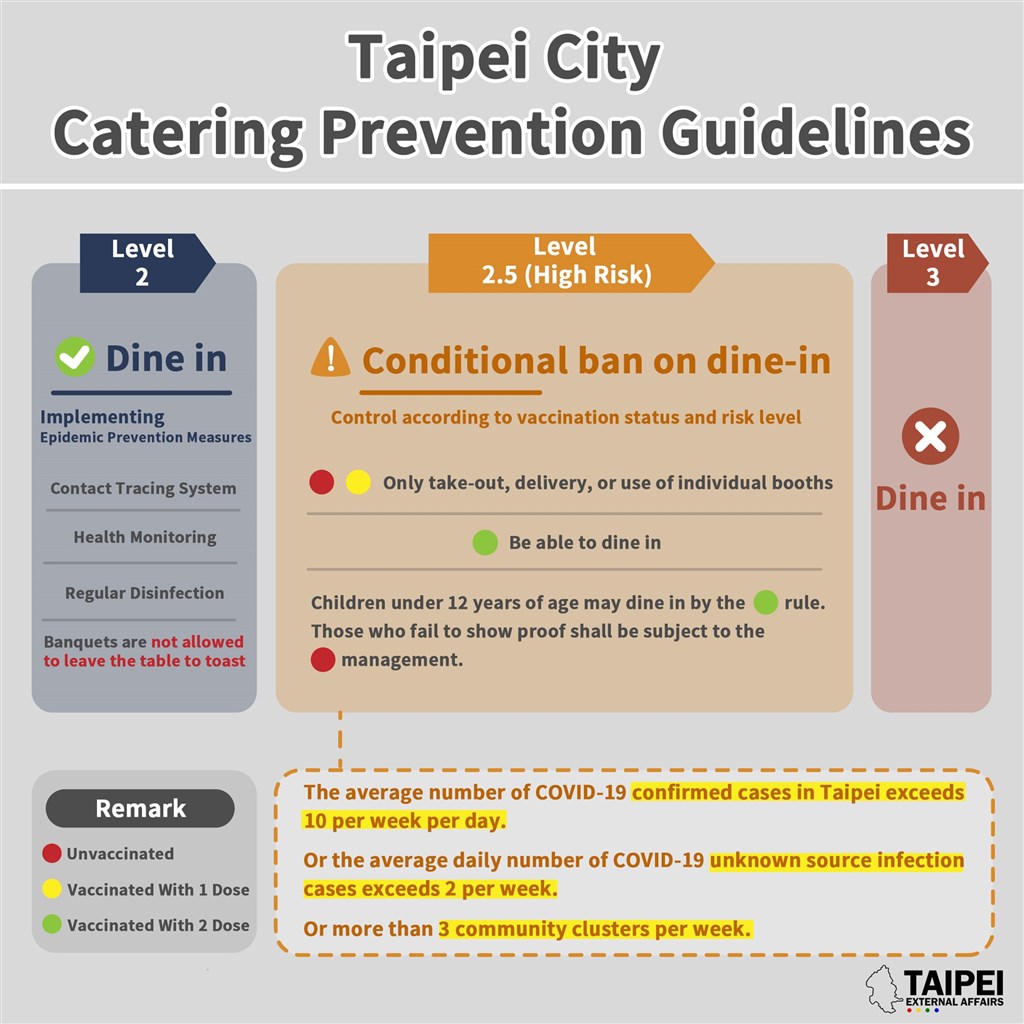 Those with only one vaccine jab are in the yellow light category, and those who have not received any COVID-19 vaccine doses are in the red-light category indicating the highest risk.
People who fall in the yellow and red categories should order takeout or home delivery, or reserve a separate room in the restaurant if possible, according to the city government.
Meanwhile, children aged 12 and under are allowed to dine in a restaurant if the adults accompanying them are fully vaccinated, it said.
Also Friday, Taipei Deputy Mayor Huang Shan-shan (黃珊珊) said the city's dementia community service centers will not provide meals or activities Feb. 1-14, while local community care centers will also suspend on-site dining until Feb. 14, although takeout will still be available.
Regarding supermarkets, malls and markets, crowd control measures must be followed to ensure that social distancing guidelines can be maintained both indoors and outdoors at all times, Huang said.
Ko said the city's COVID-19 alert could be raised another notch if average daily cases in the city exceed 10 over a week, two cases from unknown sources of infection are detected daily over one week, or more than three community cluster infections are reported within a single week.
View All