CORONAVIRUS
/
Reservation for Moderna boosters full; new batch coming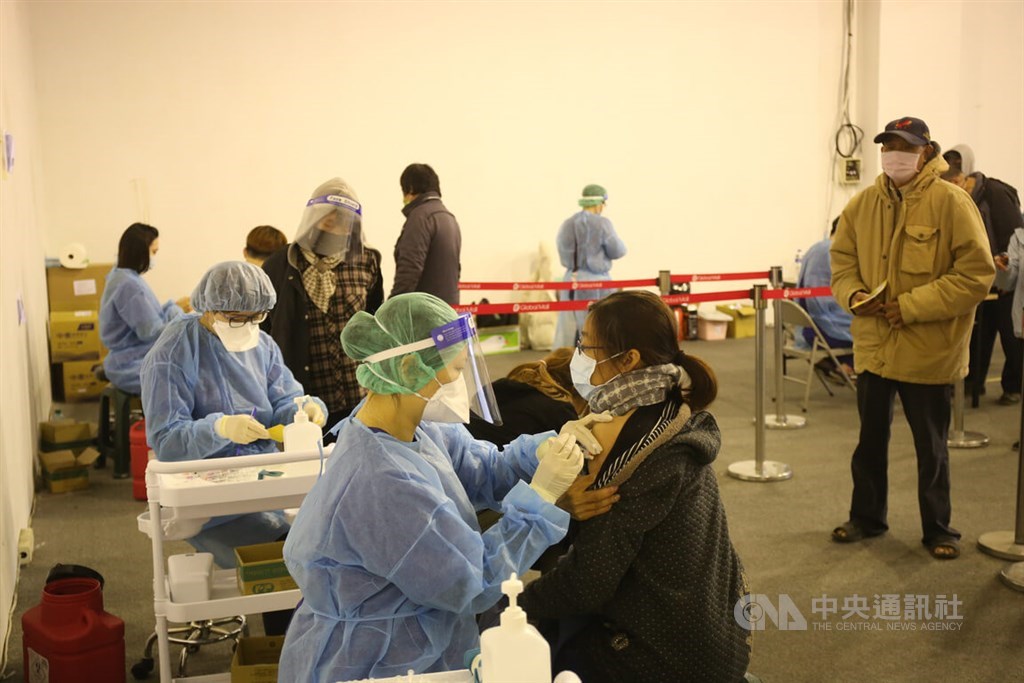 Taipei, Jan. 19 (CNA) The Central Epidemic Command Center (CECC) said supplies of the Moderna COVID-19 vaccine would be restocked in time for the next round of shots after all 350,000 currently available appointments were fully booked by 5 p.m. Wednesday.
Speaking with reporters Wednesday night, CECC spokesperson Chuang Jen-hsiang (莊人祥) reassured the public that a new batch of Moderna vaccines would be delivered to Taiwan on Jan. 24 after all slots in the current round were booked up.
The arrival of more Moderna shots means that the brand will continue to be available in the next round of appointments, which is expected to start next week at the earliest, Chuang added.
Chuang, however, did not disclose how many doses of Moderna would arrive in the new shipment.
According to the CECC, as of 5 p.m. Wednesday, around 11 percent of a total of 8 million people eligible to make appointments in the current round had done so.
Pfizer-BioNTech (BNT) topped the reservation list with 471,834 people, followed by Moderna's 349,138, Medigen's 58,307, and AstraZeneca's 4,330, according to CECC data.
Meanwhile, in the wake of complaints from the public that there are too few clinics offering Medigen jabs in Taipei, the city government announced that it will set up a walk-in vaccination station at Q Square near the Taipei Main Station.
The station will provide 120 Medigen shots per day between Jan. 20-21 and 24-28, the government said.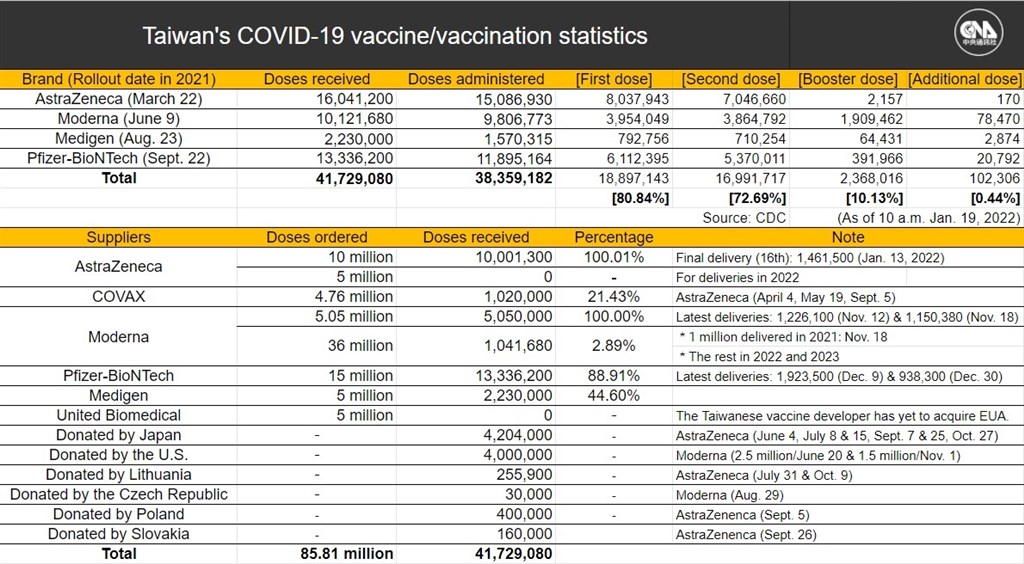 View All