CORONAVIRUS
/
Taiwan to expand airport COVID testing scheme to more flights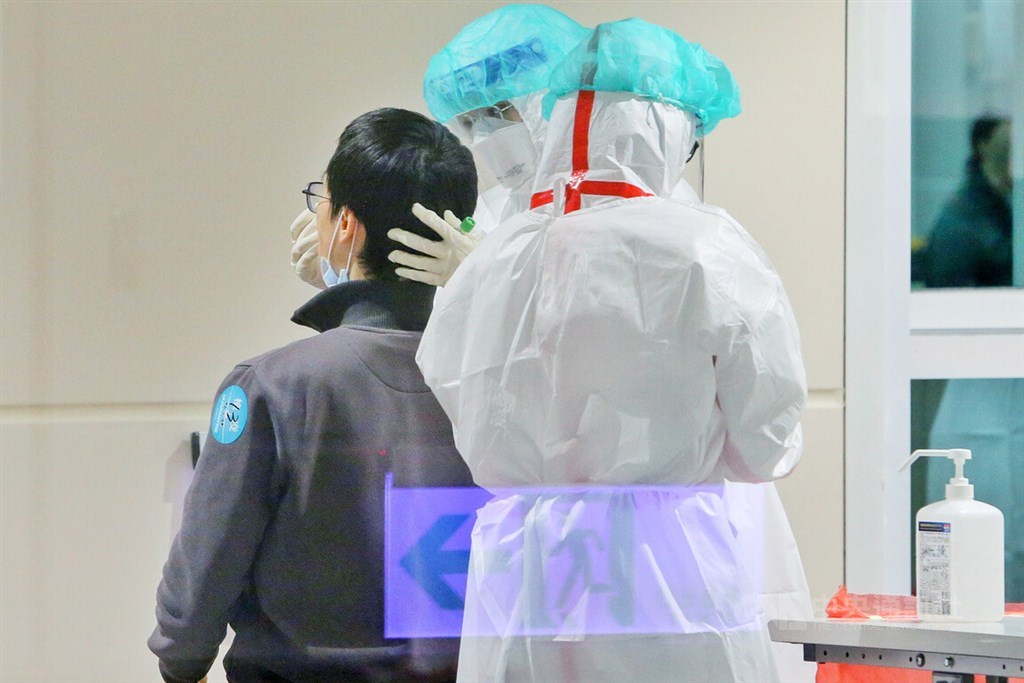 Taipei, Jan. 18 (CNA) Taiwan will expand its current COVID-19 testing scheme, which currently requires passengers arriving on long-haul flights to test negative before clearing immigration, to more flights in the coming days, Health Minister Chen Shih-chung (陳時中) said Tuesday.
The expansion is planned following two recent cases involving an individual who works in disease control at Taiwan Taoyuan International Airport and a taxi driver tasked with taking passengers from the airport to quarantine facilities, Chen said during the Central Epidemic Command Center's (CECC's) press briefing Tuesday.
The decision was also made because there have been a drop in recent days of passengers arriving in Taiwan on flights covered by the testing scheme from the Middle East, Europe, North America and Australasia, he added, noting that "it will begin over these two days."
The scheme was first introduced on Jan. 11 after a rise in the number of passengers arriving from abroad testing positive for COVID-19 and the ongoing wave of Omicron variant infections around the world, according to the CECC.
Jan. 14: Imported Omicron cases continue to rise in Taiwan
Influx of passengers ahead of LNY
On Tuesday, Taiwan reported 49 new imported COVID-19 cases, of which 17 were passengers who tested positive on arrival on Sunday and Monday, the CECC said in a press statement.
Following the scheme's introduction, a record 58 passengers tested positive for COVID-19 upon arrival on Jan. 12 and the number of imported cases recorded in January to date totals 796, CECC data showed.
According to Taoyuan International Airport Corp., which operates Taiwan's main air hub, the number of passengers arriving daily since late December peaked at 3,361 on Jan. 7, while the second highest figure in the past four weeks was 3,285 on Jan. 14.
Among passengers who arrived in Taiwan on Jan. 14, 694 were on nine long-haul flights covered by the testing scheme, of which 47 tested positive for COVID-19, according to the CECC. Those who test positive at the airport are directly taken to a hospital or a quarantine facility.
The airport operator said it expects 1,019 passengers to arrive on Tuesday, including 425 on six long-haul flights.
A large number of the arriving passengers have been Taiwan nationals returning for the Lunar New Year holiday, as New Year's Eve falls on Jan. 31 this year. All arrivals are required to undergo a 14-day quarantine and take six COVID-19 tests during the first 21 days after they enter Taiwan.
View All