CORONAVIRUS
/
Taiwan to get first batch of Pfizer's COVID drug before March: Minister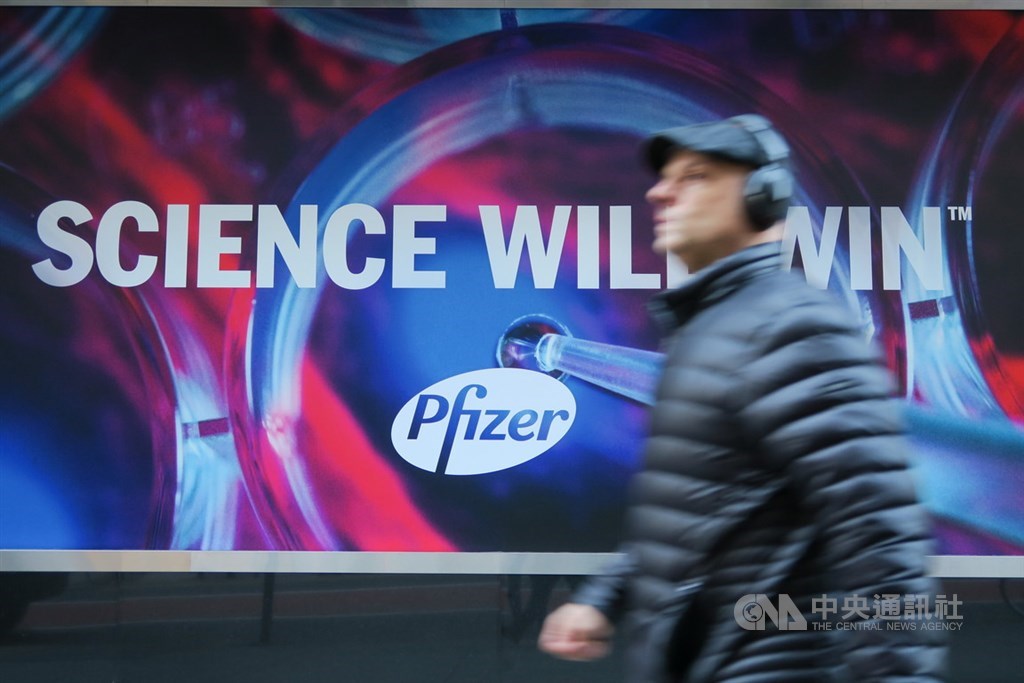 Taipei, Jan. 15 (CNA) Taiwan has signed a deal with Pfizer to procure 20,000 courses of the oral COVID-19 treatment Paxlovid, with the first batch expected to arrive before March, Minister of Health and Welfare Chen Shih-chung (陳時中) said Saturday.
The pills are expected to come into the country in different shipments, Chen said at the Central Epidemic Command Center's (CECC) daily press briefing.
At the same briefing, the director-general of Taiwan's Food and Drug Administration (FDA) Wu Shou-mei (吳秀梅) said emergency use authorization (EUA) had been granted for Paxlovid following a review by an expert panel Saturday morning.
Each dose of Paxlovid contains three pills, two pink tablets of PF-007321332, which is used to block the activity of the SARS-CoV-2-3CL protease, an enzyme that the coronavirus needs to replicate, and one white tablet of ritonavir to ensure the effects of the first two tablets last longer in the body, according to Wu.
The full course of treatment is five days, with the patient required to take two doses a day, she added.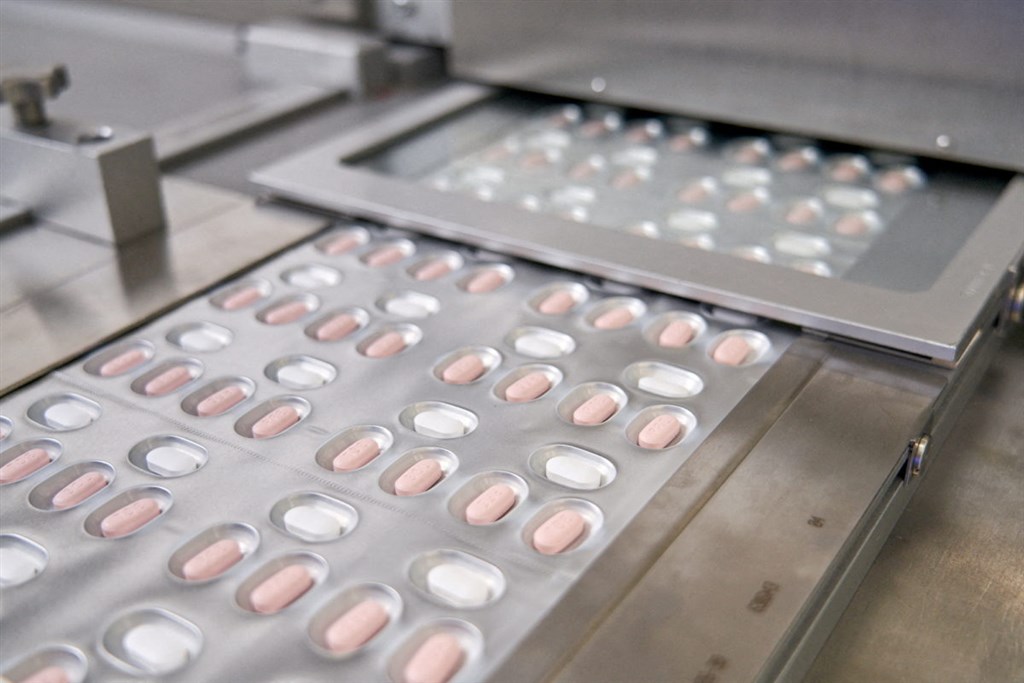 The FDA also requires a risk management program to be implemented along with the administration of Paxlovid to ensure the safety of the patients, when granting the EUA, Wu noted.
Paxlovid can be prescribed to treat mild-to-moderate COVID-19 within five days of the onset of symptoms for adults and children aged 12 and above with a minimum weight of 40 kilograms if they are assessed to be at high risk of developing severe illness.
COVID-19 patients may be considered high-risk patients if they are 60 years old and above, their body mass index (BMI) is below 25, have chronic diseases such as diabetes and cardiovascular conditions, have been diagnosed with cancer, or rely on machines for medical reasons.
Other risk factors include high blood pressure, chronic kidney disease, smoking, being immunocompromised, or having inhibited immunity due to certain treatments, according to the FDA.
Paxlovid became the second antiviral COVID-19 drug granted an EUA in Taiwan, just a week after Merck's molnupiravir received Taiwan FDA's approval. Merck is also known as Merck Sharp & Dohme (MSD) outside the United States and Canada.
In the United States, Paxlovid and molnupiravir received an EUA on Dec. 22 and Dec. 23, respectively.
Merck's molnupiravir is used in the treatment of mild-to-moderate COVID-19 when there are no alternative treatments. It should be initiated as soon as possible within five days of the onset of symptoms, and has not been authorized for use in patients younger than 18 in the U.S. or Taiwan.
CECC spokesman Chuang Jen-hsiang (莊人祥) previously told reporters that Taiwan plans to purchase up to 10,000 courses of molnupiravir, and the earliest delivery is expected to arrive after the Lunar New Year holiday between late January and early February.
View All