CORONAVIRUS
/
Taiwan sees rise in imported Omicron cases last week: CECC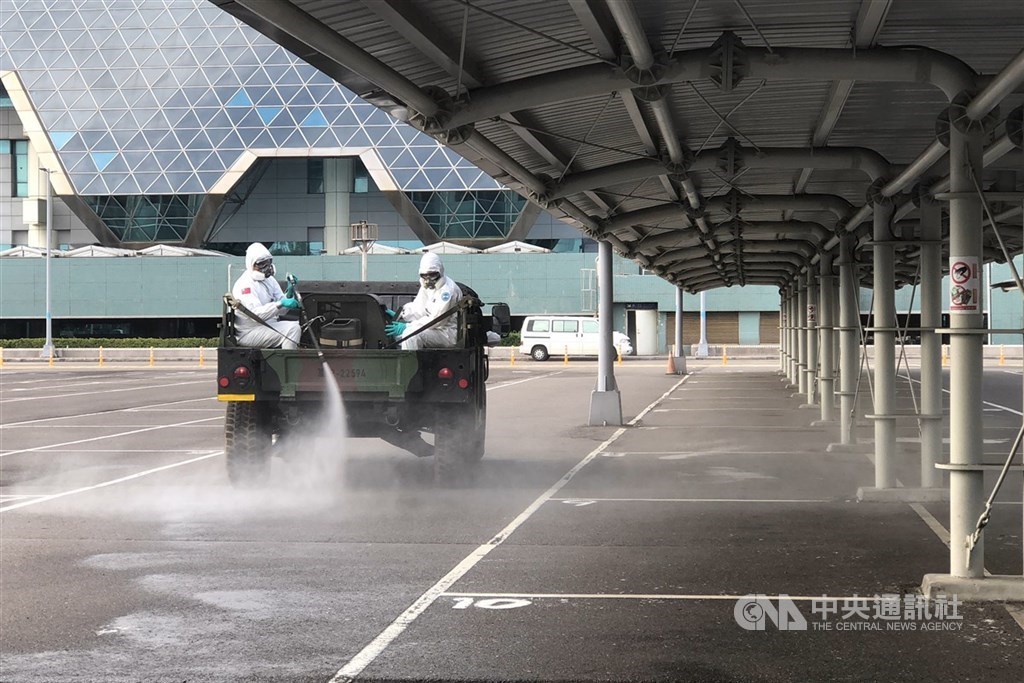 Update: Imported Omicron cases continue to rise in Taiwan
Taipei, Jan. 7 (CNA) A total of 79 Omicron variant COVID-19 infections have been brought into Taiwan over the past week, bringing the total number of such cases to 138, the Central Epidemic Command Center (CECC) said Friday.
Taiwan in recent days has reported record numbers of COVID-19 cases contracted abroad, and the number of them involving the Omicron variant has risen accordingly, reflecting the growing dominance of the contagious variant abroad.
Of 202 imported cases between Dec. 31 and Jan. 6, 79 were Omicron infections and five were Delta infections based on genome sequencing, said CECC official Lo Yi-chun (羅一鈞) during a daily briefing.
In the other 118 cases, either the Genome sequencing was unable to identify the COVID-19 variant or test results were not yet available.
To date, Taiwan has confirmed 145 Omicron cases (seven domestic and 138 imported) and 303 Delta cases (52 domestic and 251 imported), the CECC said. A total of 17,258 COVID-19 local and imported cases have been reported in Taiwan since the pandemic began in early 2020.
Of the 138 imported Omicron cases, 84 came from the United States, 12 were from the United Kingdom, and eight were from Kazakhstan, according to Lo.
Most of the people entering Taiwan who were identified with the Omicron variant of the virus were aged between 20-39, and many of the cases were breakthrough infections, Lo said.
All 138 patients were confirmed with the disease while staying in quarantine hotels or collective quarantine facilities, suggesting a low risk of the variant entering local communities, he said.
CECC head Chen Shih-chung (陳時中) said the CECC currently had no plans to tighten border controls.
He said the CECC did not see the U.S. as a particularly high risk country despite the surge in imported cases from there, arguing that the number of COVID-19 infections per million people there was not necessarily the highest.
The latest New York Times tallies on global cases based on cases per 100,000 people identified the U.S. as one of the world's COVID-19 hot spots in the past week.
European countries had the highest number of average daily cases over the past week, with Greece averaging 336 cases per 100,000 people per day and France 308, but the U.S. was also a hot spot with 182 daily cases per 100,000, roughly on a par with Australia and Spain.
In a separate press conference, Taipei Mayor Ko Wen-je (柯文哲) announced the suspension of visits to hospitals, nursing homes, and long-term care and mental care facilities in Taipei, effective Saturday.
Later in the day, New Taipei City announced the same measure, to take effect from Saturday to Jan. 21.
Ko described the suspensions as "control measures" related to a recent rise in Omicron cases, and said the city was paying special attention to medical facilities, quarantine hotels, and Taipei Songshan Airport.
View All