High-speed rail to add trains over New Year's Day holiday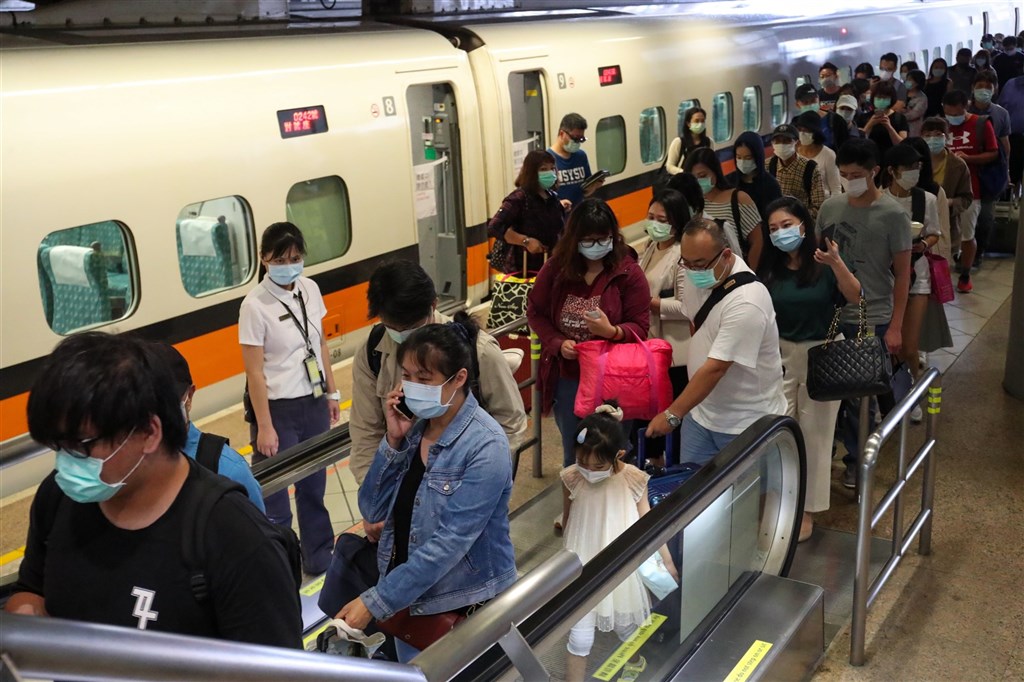 Taipei, Nov. 30 (CNA) Taiwan High Speed Rail Co. (THSRC) announced Tuesday that it will increase service between Dec. 30-Jan. 3 to meet increasing demand for travel during the three-day New Year's Day holiday weekend.
There will be additional 138 trains -- 67 southbound and 71 northbound -- during the five-day period, bringing the total number of train runs to 875, the company said.
Reservations for tickets during the holiday can be made starting at midnight on Dec. 2, THSRC said.
COVID-19 restrictions will remain in effect, with passengers still required to wear face masks when they are at a high-speed rail station or on the train, according to the company.
Passengers can remove their masks briefly, however, if they want to eat something and social distancing is observed or if partitions are available between them and people they are not traveling with, the company said.