CORONAVIRUS
/
Taiwan mandates COVID insurance for incoming migrant workers from Dec. 1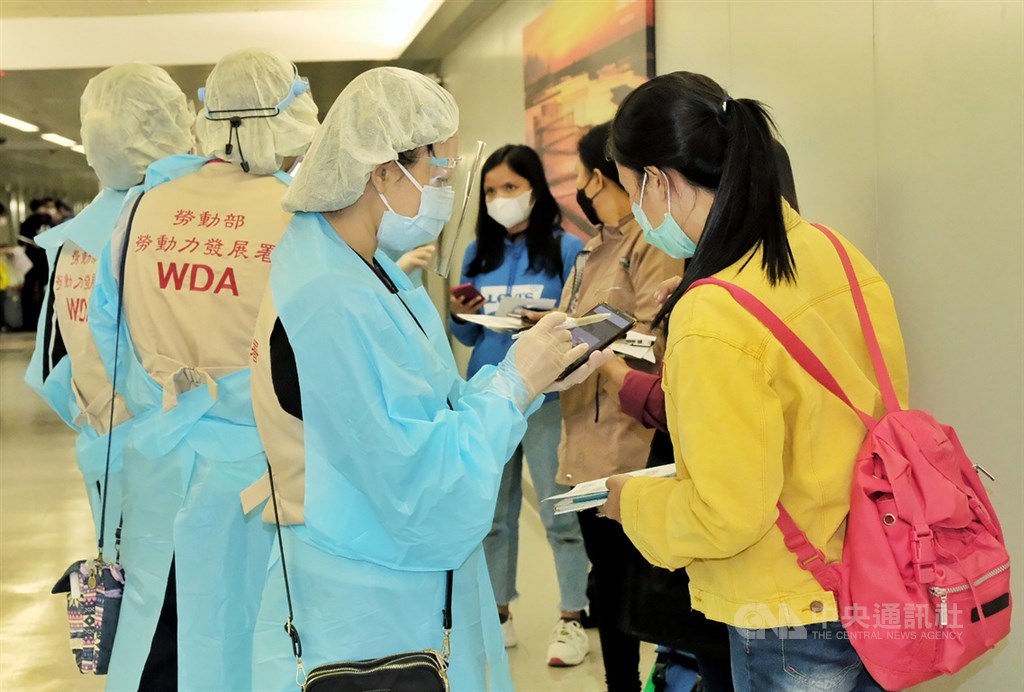 Taipei, Nov. 29 (CNA) Starting Dec. 1, migrant workers arriving in Taiwan will have to be covered by a COVID-19 health insurance plan, before they can be allowed to enter the country, and their employers will be expected to bear the costs, the Ministry of Labor (MOL) said Monday.
The health insurance plans, which cost just under NT$1,200 (US$42.75) per person, will cover hospitalization fees within the 30-day period after the migrant workers' arrival in Taiwan, if they are infected with COVID-19, the MOL said in a statement.
The insurance companies will pay the money directly to the hospitals, up to a maximum of NT$500,000, the MOL said.
Employers must submit proof to the MOL that they have purchased COVID-19 health insurance for their workers before the employees are due to arrive in Taiwan, the ministry said. Failure to do so will result in the workers being denied entry to Taiwan, it said.
Under the new regulation, employers will have to cover all insurance costs and will be prohibited from seeking reimbursement from the workers, the MOL said.
Violators will be subject to a fine of NT$60,000 to NT$300,000, have their hiring permits revoked, and banned from reapplying for such permits for two years, the ministry said, citing the Employment Service Act.
Currently, six insurance companies have been approved by the Financial Supervisory Commission (FSC) to provide COVID-19 insurance for migrant workers, the MOL said, naming Fubon Insurance, Cathay Century Insurance, Chung Kuo Insurance, Hotai Insurance, Taian Insurance, and Shinkong Insurance.
Tsai Huo-yen (蔡火炎), chief secretary of the FSC's Insurance Bureau, said at a press briefing on Nov. 16 that the medical treatment fees and other health costs for migrant workers arriving with COVID-19 infections were being paid by Taiwan's Central Epidemic Command Center (CECC), but that would soon be discontinued.
Taiwan lifted its entry ban on migrant workers from Indonesia on Nov. 11, but those from other countries are still not allowed entry, unless they hold Taiwan residency.
View All