CORONAVIRUS
/
Arrivals from 4 more African nations to face stricter quarantine rules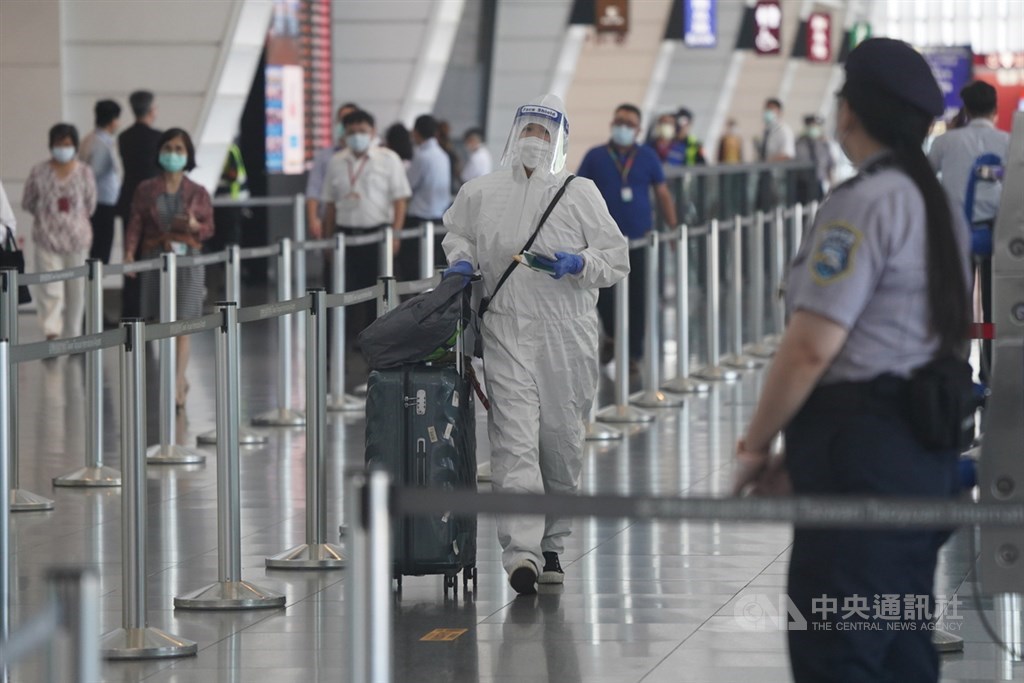 Taipei, Nov. 29 (CNA) Taiwan has added Malawi, Mozambique, Egypt, and Nigeria to its list of high-risk COVID-19 countries amid fears over a highly mutated COVID-19 variant, with arrivals required to spend their 14-day mandatory quarantine at centralized government facilities.
The World Health Organization (WHO) declared the recently detected Omicron variant to be "of concern" on Nov. 26, in light of its potential high transmissibility.
As a result, Taiwan's Central Epidemic Command Center (CECC) added four more African countries with outbreaks of the Omicron variant -- Malawi, Mozambique, Egypt, and Nigeria -- to its list of "key high-risk countries" on Monday.
The four countries join South Africa, Botswana, Namibia, Lesotho, Eswatini, and Zimbabwe, which were listed on Sunday.
At Monday's press briefing, Health Minister Chen Shih-chung (陳時中) said that those arriving in Taiwan from Dec. 1 who enter the country via airport or port and who have visited or transited through the four newly added African countries in the previous 14 days will be required to stay at central quarantine facilities for 14 days upon entering Taiwan.
Accommodation costs will be covered by the government, while such travelers will be ineligible for the 7+7 or 10+4 quarantine plans that involve looser quarantine rules during the Dec. 14-Feb. 14 period, for Lunar New Year inbound travelers who are fully vaccinated.
PCR tests for COVID-19 are also required upon checking in at central quarantine facilities and at the end of their quarantine period, Chen said.
Quarantine measures remain the same for flight crew members of Taiwanese airlines returning to Taiwan from key high-risk countries.
Crew members must quarantine for 14 days in a quarantine hotel or a company dormitory that meets related regulations and take a PCR test at the end of their quarantine period, according to CECC guidelines.
The new measures were introduced in an effort to curb the spread of the Omicron variant, which first emerged in South Africa.
View All