Over 40% of students in Taiwan have doubts about college value: poll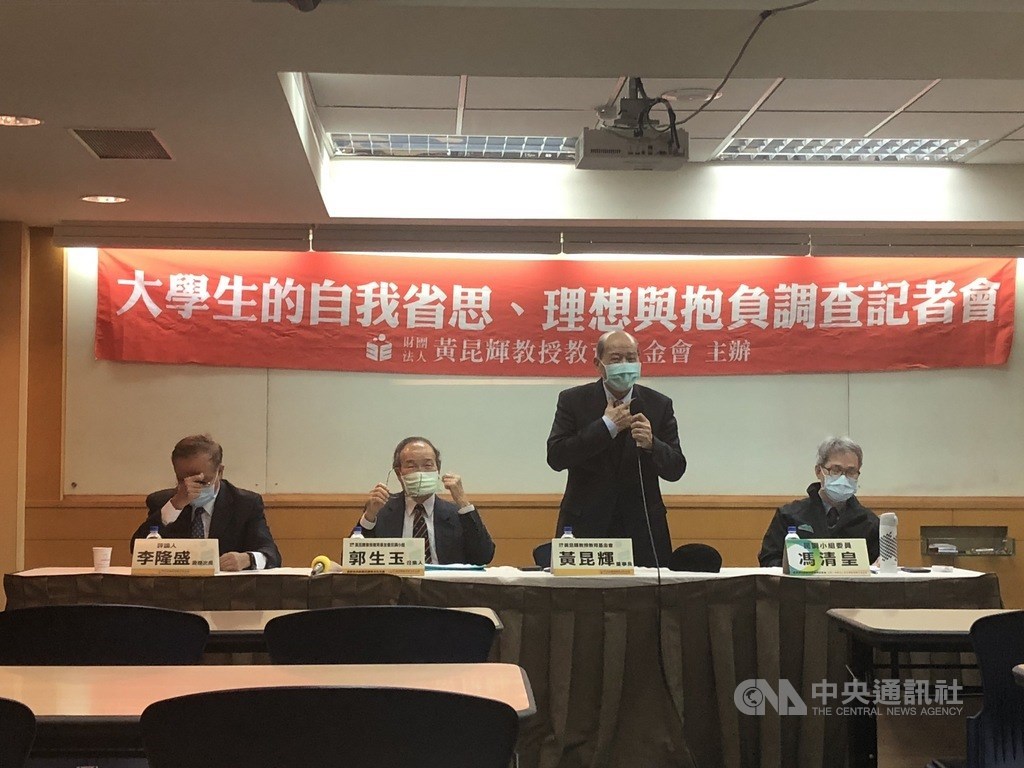 Taipei, Nov. 27 (CNA) Over 40 percent of college students in Taiwan doubt the value of higher education, while roughly the same percentage of people also expressed pessimism about their future after graduation, according to a survey conducted by the Professor Huang Kun-huei Education Foundation.
The survey found that 40.4 percent of respondents had doubts about the value of a college degree, and 39.5 percent said they were also pessimistic about their future.
At a news conference held Saturday to release the survey results, chairman of the foundation Huang Kun-huei (黃昆輝) said these numbers were alarmingly high and something to be concerned about.
In some ways, this has a lot to do with the oversupply of universities in Taiwan, causing students to question the value of having a college degree, Huang explained.
Meanwhile, 46.2 percent of respondents said they hoped to enter the job market right after graduation, while 18.3 percent said that they planned to pursue further education in Taiwan and 13.3 percent indicated they wanted to go abroad for the same purpose.
The poll also revealed that 74.1 percent of students were happy about their academic major and that it was in line with their interests.
Regarding the respondents' concerns about their future after graduation, Political Deputy Minister of the Ministry of Examination Lee Lung-sheng (李隆盛) believes there could be many complicated factors, with one being that there are more college graduates than job vacancies in certain fields of study.
Students can become disoriented when they later enter the job market and find out that their pay might not be what they had expected, but instead be equivalent to what a holder of a vocational school-level degree might earn, said Lee.
The poll, which was conducted between May 20 and July 20 among the nation's college students, collected 6,381 valid samples.