Free flu shots for high-risk groups to be available Oct. 1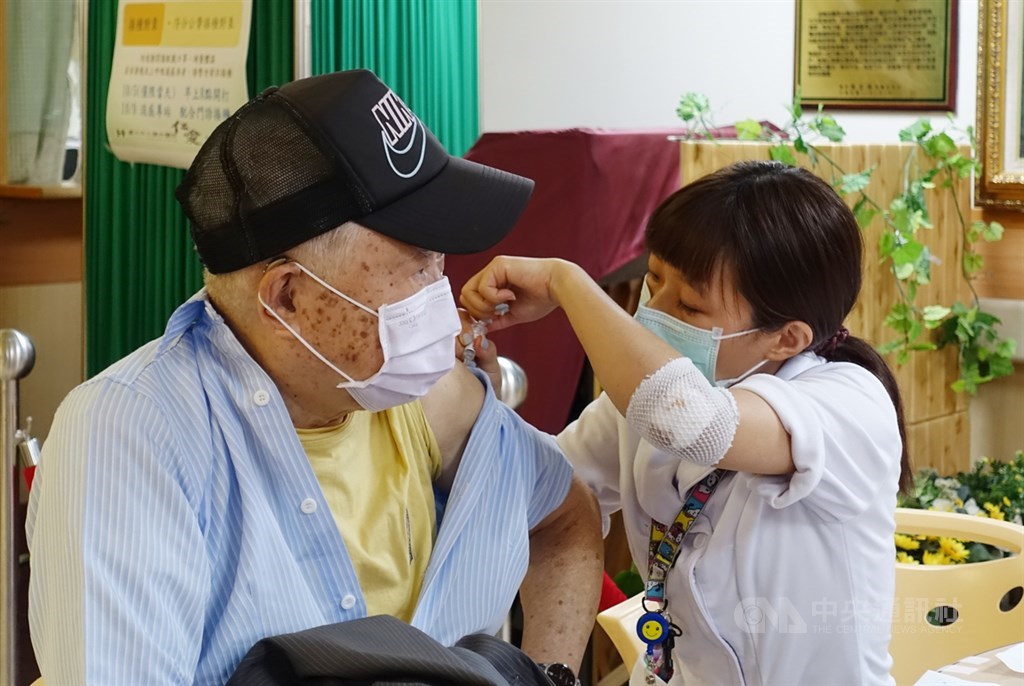 Taipei, Sept. 26 (CNA) Taiwan will launch its free seasonal influenza vaccination program for high-risk groups on Oct. 1, with 6.32 million vaccine doses available, the Centers for Disease Control (CDC) said Sunday.
Taiwan typically starts its government-funded flu vaccination program in October, as flu cases tend to climb in November and peak between December and March.
According to the CDC, the program will be split into two stages this year. In the first stage, beginning Oct. 1, people in the following categories will be able to get the flu vaccine for free.
The categories include minors, ranging in age from 6 months to senior high school level; seniors over 64 years of age; those with high-risk chronic, rare and serious diseases or severe injuries; pregnant women; parents of babies under 6 months old; and employees at preschool and childcare centers.
Also eligible are nursing home residents and workers; medical and quarantine personnel; people working in the poultry and livestock farming sector; and animal quarantine personnel, the CDC said.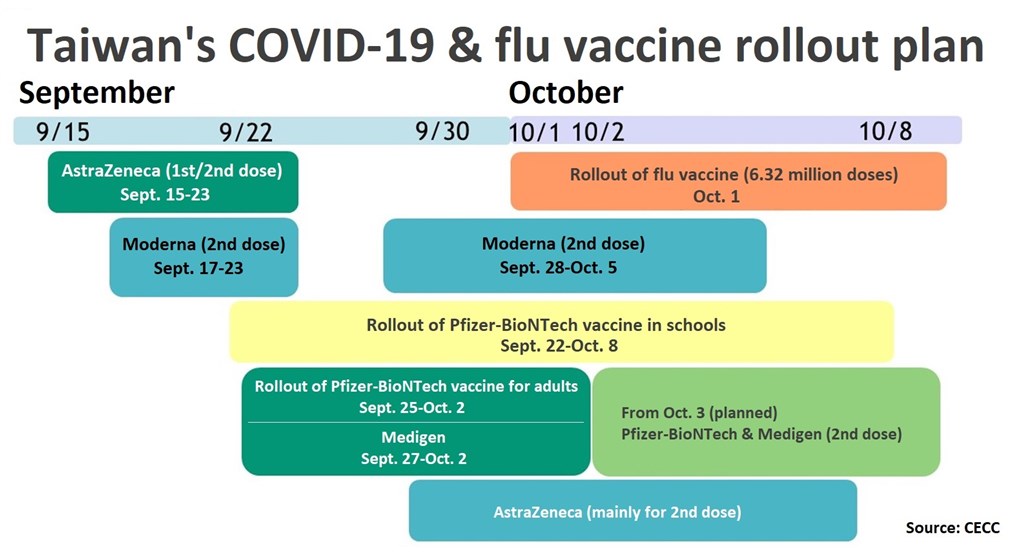 In stage two, which begins Nov. 15, people aged 50-64 will be able to get their free flu shot.
Those eligible for the vaccine can use the CDC website or the CDC's Line chatbot to find out where flu shots are available, and they are also advised to make an appointment with the hospital or clinic before getting the shot, the CDC said.
Citing advice from Taiwan's Advisory Committee on Immunization Practices, the CDC said that vaccine shots for the seasonal flu and COVID-19 should be spaced at least seven days apart.
The main purpose for the gap is so that if individuals experience side effects from the vaccines, it will be more clear which one was the cause, the CDC said.