CORONAVIRUS
/
Dine-in services to resume in New Taipei Thursday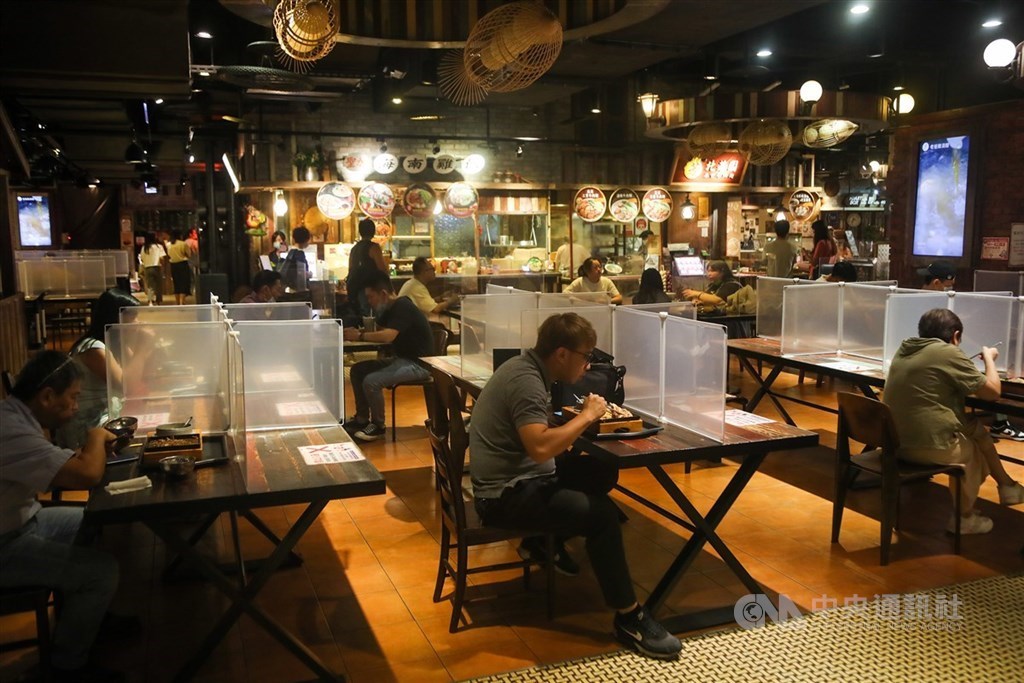 Taipei, Sept. 15 (CNA) Restaurants in New Taipei will be allowed to resume dine-in services from Thursday, while public sports and amusement venues in the city will also be permitted to reopen that day, the city government announced Wednesday.
New Taipei Mayor Hou Yu-ih (侯友宜) made the announcement as no new COVID-19 cases in a cluster linked to a preschool and apartment complex in the city's Banqiao District were reported Wednesday.
The number of COVID-19 cases in the cluster remains at 32 after two new cases were confirmed Tuesday in the cluster that has at least 21 Delta variant infections, according to the Central Epidemic Command Center (CECC).
On Sept. 8, Hou had announced the city's ban on on-site dining at restaurants, food courts, convenience stores, traditional markets and night markets for a week from Sept. 9-15 to prevent the spread of the highly contagious Delta variant of the coronavirus, which was behind Banqiao's preschool COVID-19 cluster.
But with the situation becoming stable, Hou announced that dine-in services will be allowed to resume on Thursday.
Public sports venues such as indoor sports centers, gymnasiums, school swimming pools, outdoor ball fields, skating rinks, and track and field stadiums, as well as certain tourist destinations such as hot springs, will be reopened simultaneously.
All of the city's arts performance and cultural display facilities, such as museums and libraries, will also be reopened to the general public from Thursday based on an appointment system.
However, the city will maintain its ban on visiting hospital patients or residents of long-term care facilities and nursing homes until Sept. 21 under its "enhanced Level-2 COVID-19 alert."
Under the protocol, only one person is allowed to accompany a patient in hospitals, while the number of people in indoor gatherings is capped at 50 people and 100 people outdoors.
In addition, barbecues will be banned at riverside parks and in other public areas in the city during the Mid-Autumn Festival holiday next week, Hou added. Barbecuing is popular during the holiday.
Recent cases
Sept. 15: Aircraft cabin cleaner confirmed as infected with COVID Delta variant
Sept. 14: COVID cluster under control; no immediate plans to tighten rules: CECC
Sept. 13: One new COVID-19 case confirmed in preschool cluster; total at 30
Sept. 12: Two new cases confirmed in New Taipei preschool cluster; total at 29
Sept. 11: Majority of COVID cases in preschool cluster are Delta variant: CECC
View All