Taiwan lifts land warning for Typhoon Chanthu (update)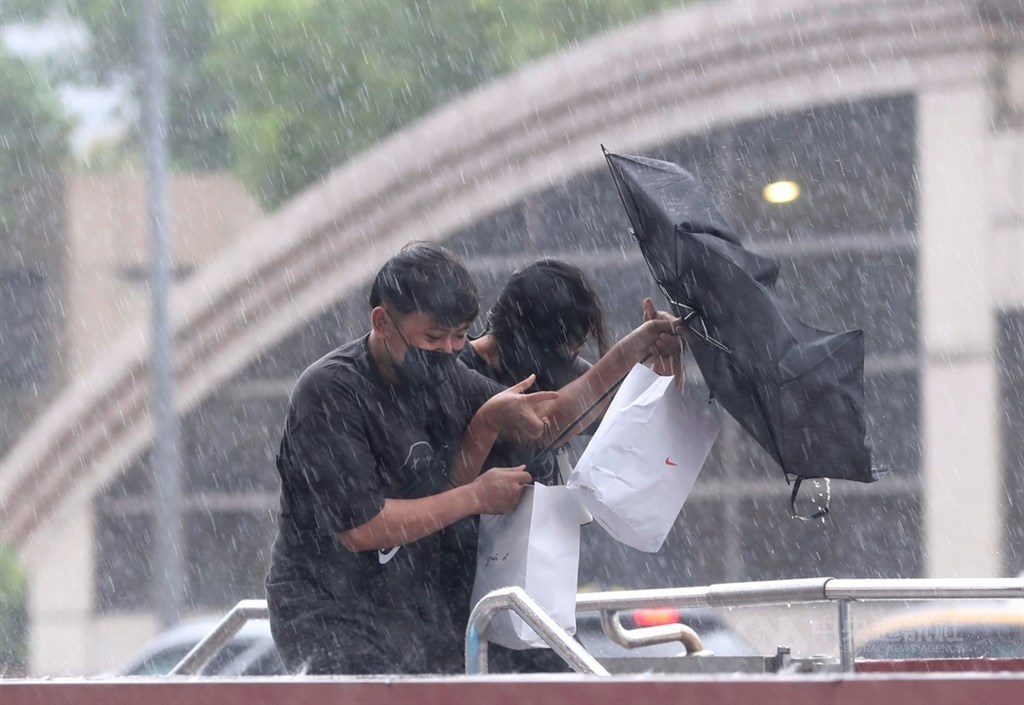 Taipei, Sept. 12 (CNA) The Central Weather Bureau (CWB) lifted its land warning for Typhoon Chanthu on Sunday night, after the storm circle moved away from Taiwan.
The land warning was lifted at 8:30 p.m. and the CWB expects the storm circle to exit the waters near Taiwan at around 2 a.m. Monday.
As of 8:30 p.m. Sunday, Typhoon Chanthu was located about 190 kilometers northeast of Taipei, moving north at a speed of 24 km per hour, according to the CWB. The storm was packing maximum sustained winds of 155 km per hour, with gusts of up to 191 km per hour, CWB data showed.
As the outer bands of the typhoon continued to affect many parts of the country, the CWB issued heavy rain advisories for Keelung and mountainous areas of Taipei, New Taipei, Taoyuan and Hsinchu, warning of accumulated rainfall of 80 mm or more within a 24-hour period or 40 mm or over in an hour, into Monday morning.
With the typhoon moving away from Taiwan, almost all rail services on the east coast line had resumed Sunday at 7 p.m., after being suspended Saturday night due to the storm, according to Taiwan Railways Administration (TRA).
Train services between Taipei and Taitung, as well as those between Hualien and Taitung had resumed, the TRA said. All trains traveling from Taitung to Hualien and Taipei were also back on track, except for the No. 615, which was scheduled to depart at 11:05 p.m. Sunday from Taitung to Shulin, New Taipei, the TRA said.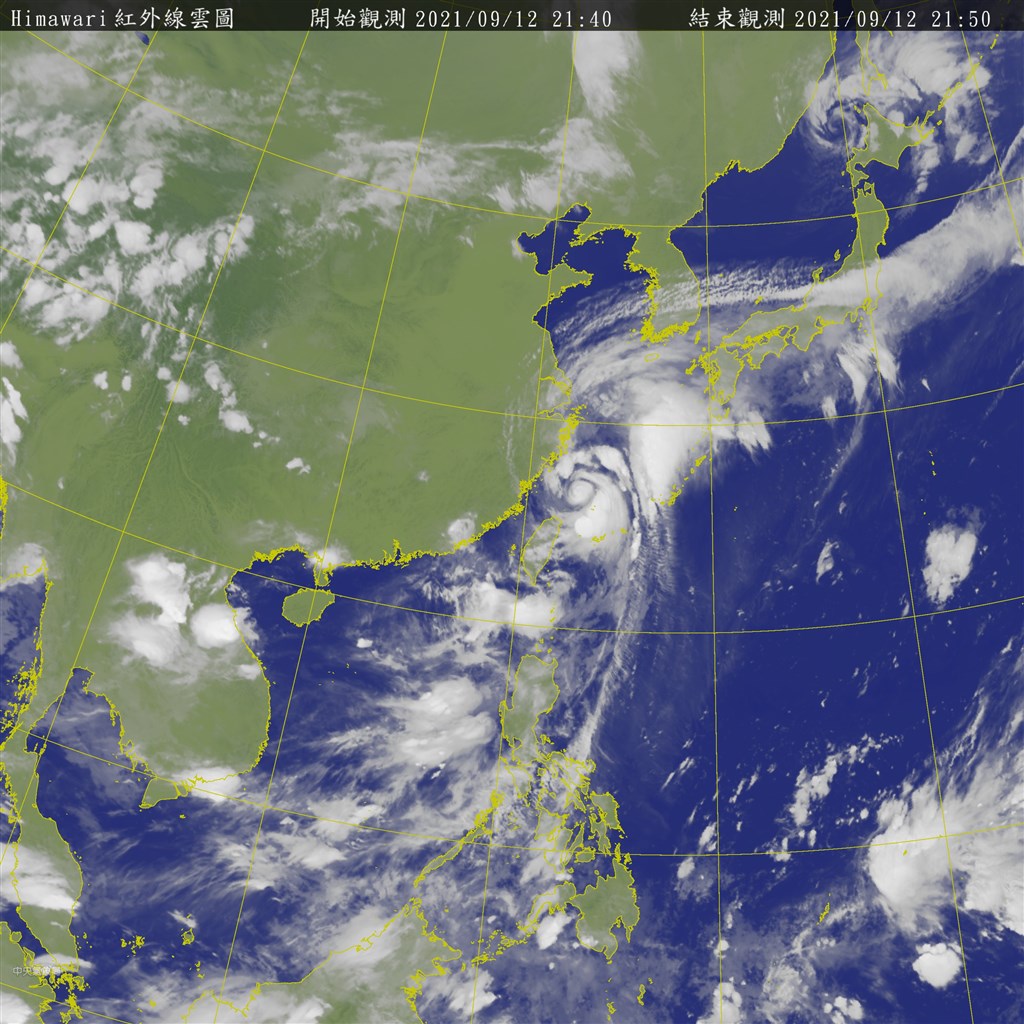 Meanwhile, the only major casualty reported during the storm was a man who had been washed away in a river while fishing in Miaoli and had not yet been found as of press time, according to the Central Emergency Operations Center.
The center said it had received 201 reports of storm damage around the country, including 25 in Taipei, and 76 of the reports were about fallen trees.
When Chanthu bore down on Taiwan from around midnight Saturday to 5 p.m. Sunday, it pounded the country with strong winds and rains, with Orchid island off the southeastern coast being battered by winds measuring 17 on the Beaufort scale, according to CWB forecaster Wu Wan-hua (伍婉華).
She said that in Ximao Shan in Yilan, 225.5 millimeters of rainfall was recorded during the 17-hour period.
Meanwhile, work and classes will resume islandwide on Monday, after they were suspended in some cities and counties on Sunday, due to Typhoon Chanthu, according to the latest government information.